A DAM which is three times bigger than Sydney Harbour … its water levels have dropped to a critical low of 1.6 per cent!
-tourism and recreation have dropped off
THE CENTRAL WEST produces much of NSW'S wheat, barley, oats, canola, potatoes, cereal, hay, and lambs …
HOW can building more dams, and raising dam walls capture or supply more water if the rain isn't falling … the rivers and creek beds are dry?
PERHAPS more development of HYDROPANELS … and recycling (in future) could assist?
'It should be scary': Regional NSW dam close to empty
January 15, 2020
Water levels at NSW's Burrendong Dam, which is three times bigger than Sydney Harbour, have dropped to a critical low of 1.6 per cent, with rain predicted for this weekend unlikely to help.
When full, the dam contains more than a trillion litres of water and supplies local irrigators as well as towns such as Dubbo and Cobar, in the state's Central West.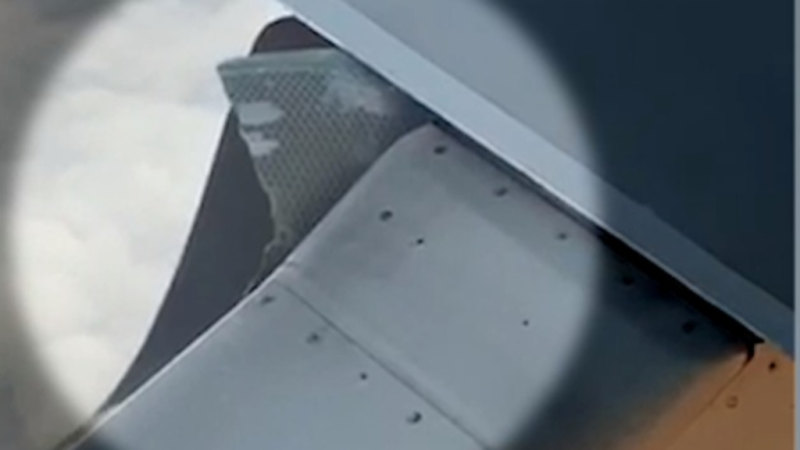 Play video0:47Drought affected Lake Burrendong is drying up
The Herald's Nick Moir captures how dry Lake Burrendong is due to the drought affecting the state.
Just three years ago, the dam was at overflow-levels of 120 per cent, before devastating drought conditions set in.
Now there are fears the dam, which spans the Macquarie River, will run dry and leave towns without a water source. In some areas, that could happen soon: modelling shows Dubbo may run dry by midyear, while for Cobar, regular water sources may fail by September.
"It should be scary for a lot of people," Cobar council general manager Peter Vlatko said.
"The commitment from the government is that we won't run out of water. But the difficulty is that the Burrendong is at 1.6 per cent."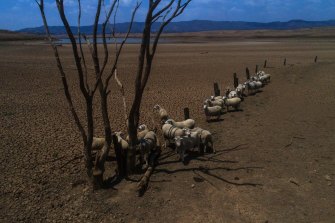 The state government has promised Cobar will receive 80 per cent of its allocated water for 2020, Mr Vlatko said.
But old and faulty infrastructure has compounded problems, with a major pump failure in Hermidale late last year. Dubbo and Cobar residents have been placed on unforgiving water restrictions and miners have been told to save water.
An AGL hydroelectric station that normally uses run-off from the dam has also been taken out of action.
Meanwhile, local officials are scrambling to install additional pumps to extract water pooled below the dam's usual outlets.
There are also plans to divert water from the Windamere Dam, nearly 200 kilometres away. WaterNSW is meeting landowners and may release up to 25 gigalitres in early February, according to a WaterNSW official.
Under the plan, water would flow via the Cudgegong River and into the Burrendong Dam.
WaterNSW will assess whether the emergency top-up is necessary after this weekend's forecast rain.
But it's unlikely the rain will raise the water levels at Burrendong significantly.
"The soil's so dry at the moment so it acts like a sponge," University of NSW water scientist Stuart Khan said. "When that happens it takes a significant amount of rainfall to generate run-off.
"If we have 40 or 50 mm [of rain] then we might expect some good run-off. But 50 mm is not going to fill the lake. I think you need something like 50 mm to even start generating run-off."
WaterNSW agreed that "significant" rainfall would be required to make a difference to the dam's levels.
In its current state, Burrendong Dam looks unrecognisable compared with during flood years. In 1990 and again in 2010, deluges filled the dam to overflowing, with the catchment at more than 150 per cent capacity.
Wildlife, included kangaroos, were stranded, requiring a rescue operation by boat.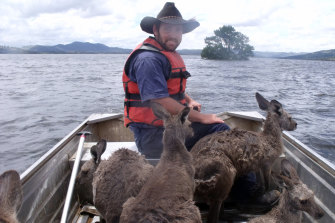 The last year of flooding was 2016, after which levels began to plummet.
Now, with dam levels so low, tourism and recreation have dropped off in the area.
Codey Swadling, from outside Orange, grew up waterskiing on the dam.
RELATED ARTICLE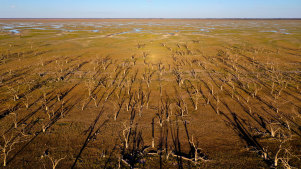 EXPLAINER
"It's a significant loss for the people who regularly use the water for water sports," he said. "[But there's] a far more severe impact on the communities and business that rely on … these hobbyists."
WaterNSW said "historic" dry conditions were responsible for the nearly empty dam levels.
Mr Swadling agreed he had never seen the dam in this condition.
"The landscape has been devastated. I can't recall such a prolonged period of emptiness."
Janek Drevikovsky is an intern journalist at The Sydney Morning Herald.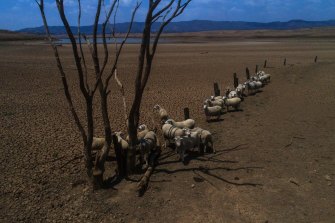 SOURCE: https://www.smh.com.au/national/nsw/it-should-be-scary-regional-nsw-dam-close-to-empty-20200115-p53rnz.html
CAAN FACEBOOK:
https://www.facebook.com/Community-Action-Alliance-for-NSW-744190798994541/?ref=aymt_homepage_panel
WEBSITE:
https://caanhousinginequalitywithaussieslockedout.wordpress.com/