HOPEFULLY LVO is correct … however there are millions of People of High Net Worth across the World aside from the Chinese … why is the Morrison Government acting contrary to the interests and well-being of a whole Cohort of Australians seeking to buy 'a home' when foreigners can fly in and buy our domestic housing?
AS suggested by a Commentator … why would they stop at domestic housing?
'Come on people, let's get real and understand that Chinese tourists are actually coming here on WEALTH AND PROSPERITY trips. They are coming here on organised money tours and are shown all the best and most profitable commodities we have to offer, by …you guessed it…Chinese spruikers.'
The Unconventional Economist disputes this claim from Juwai … that 27% of Mainland Chinese tourists surveyed plan to look at properties over the next year; that Australia was their Number 1 destination
AND this is why!
Because the Chinese capital account is tightening not loosening, recently via Nikkei:
As China allows the yuan to depreciate to a level not seen in 11 years, financial authorities have rolled out measures to stem capital outflows from the mainland.

The new rules include stricter oversight of banks in times of capital flight and restrictions on real estate developers' access to foreign currency bonds. If the financial system is judged to be on the brink on instability, the State Administration of Foreign Exchange, or SAFE, will declare the situation "abnormal."

Under that assessment level, banks will be evaluated on the amount of yuan wired offshore and the volume of foreign currency sold. If the levels stray too far from the national average, the bank's grade will diminish. Such lenders will then face limits on banking activities.

China is tolerating the softer yuan to ease the impact on domestic exporters during the prolonged U.S. trade war. But the government looks to avoid a repeat of 2015, when currency traders dumped the yuan after authorities lowered the reference rate.

…SAFE has also ordered lenders to request extra documentation before signing off on offshore remittances. If a parent wishes to pay school expenses for a student studying abroad, an acceptance letter must be presented. To transfer money for other reasons, documents such as a work permit must be furnished.

…"Wiring money overseas is not allowed for the purposes of purchasing real estate or insurance products," said a representative at a second-tier Chinese bank.
AND capital controls since 2016 have demolished the inflow of money laundering capital into realty … and that far from a new deluge of property buyers … we can expect Chinese tourists themselves to stop coming in due course!
SOURCE: https://www.macrobusiness.com.au/2019/09/property-parasite-claims-chinese-property-deluge-imminent/

Chinese buyers in Australia: Here for holidays and here to buy property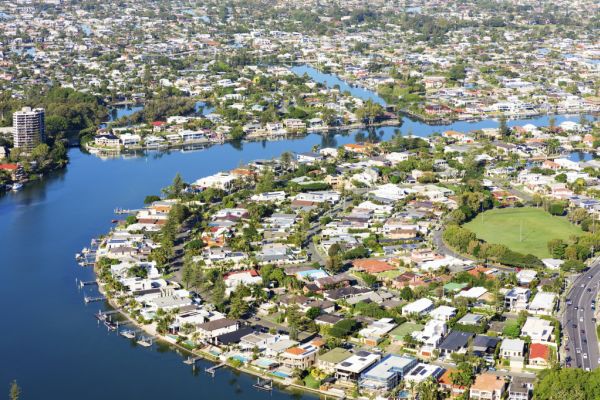 Chinese buyers love to look for property when they're on holidays and many of them have their sights set on the Gold Coast. Photo: iStock
Chinese buyers in Australia: Here for holidays and here to buy property
SEP 18, 2019
Chinese buyers have Australian property set firmly in their sights again, with a new survey revealing nearly a third of Chinese tourists plan to shop for property while they're on holiday.
Property portal Juwai's new survey of Chinese consumers found that 27 per cent of mainland Chinese tourists planned to look at properties over the next year as part of their travels, and that Australia was their No.1 destination to go shopping.
In Juwai's list of top Australian destinations by inquiry, Brisbane came in third and the Gold Coast fourth, after Melbourne and Sydney.
Juwai spokesperson Dave Platter said demand for Gold Coast real estate in particular was likely to increase as buyers continued to return to the Australian property market.
"On the Gold Coast in particular, in both of the past two quarters, Chinese buyer inquiries have gone up double digits," he said.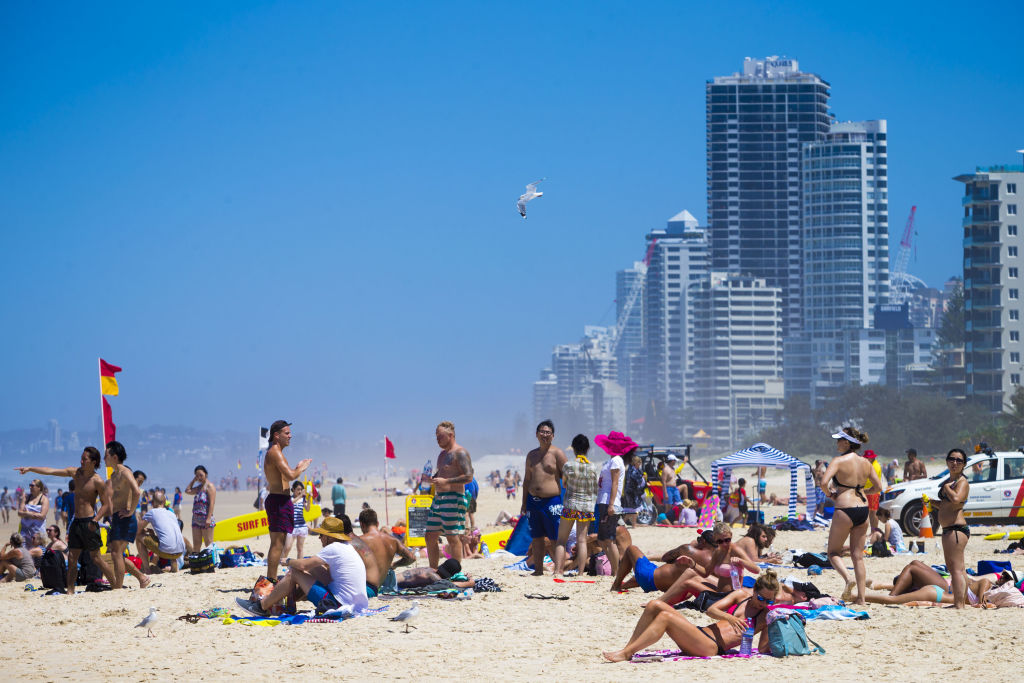 "It's got relatively inexpensive prices for what you get, and there so much infrastructure and investment going in," Mr Platter said, noting that the new public transport connections held particular appeal. "And it's easy to get to from China."
Of the Chinese consumers surveyed, 49 per cent were looking to travel during the school holidays in July and August, 42 per cent were looking at National Day Golden Week in October, and 29 per cent during Chinese New Year Golden Week in February.
While the numbers of buyers coming from China had been falling since 2016, internal research showed that it had recently flattened out and was showing signs of increasing again.
Mr Platter added that for Queensland especially, demand was quite seasonal, with a lot of buyers shopping for properties while they were on holiday.
"They're really looking, and they might come back to purchase," he said. "But we hear all the time about buyers who show up and buy."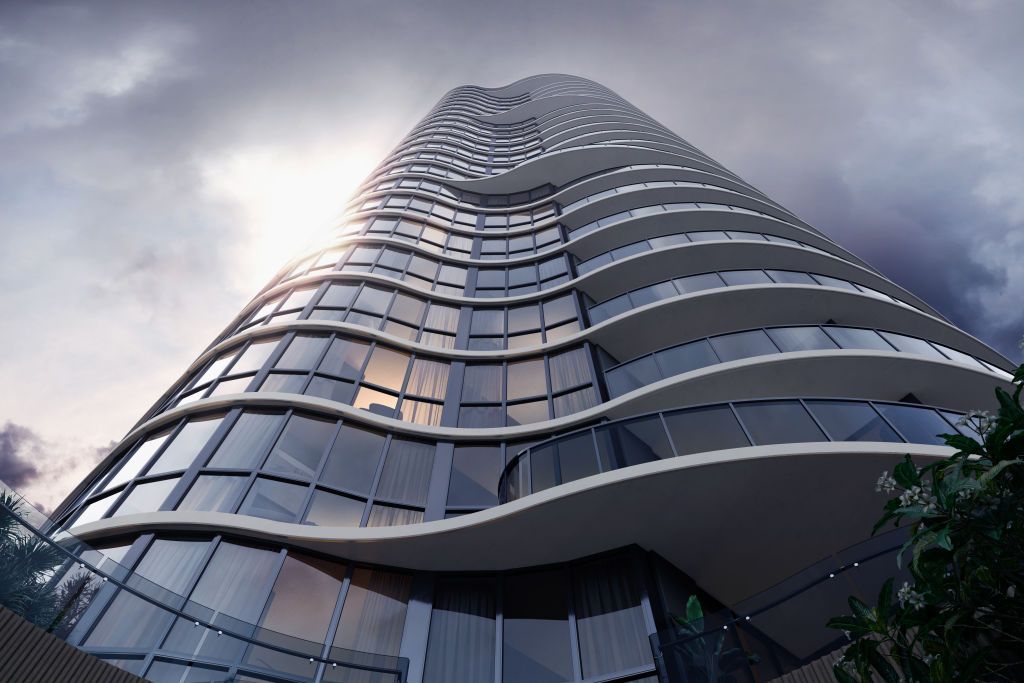 "A lot of the agents will rent out a van and drive families around, and introduce them to the local highlights."
Mr Platter said these tourist buyers were primarily looking at new developments, in part because of the Foreign Investment Review Board's guidelines around non-residents buying resident property.
New builds were particularly appealing to Chinese buyers, he added, and many had already made good money from their investments in newly-built properties at home.
He said that as far as they could see, concerns about the build quality of off-the-plan purchases didn't seem to be a big deterrent.
"It just reinforces the importance of buying from a good developer," Mr Platter said.
Buyers preferred firms who had longer track record of development, and Mr Platter added that some of the biggest developers in Australia came from China, and so were already known to them.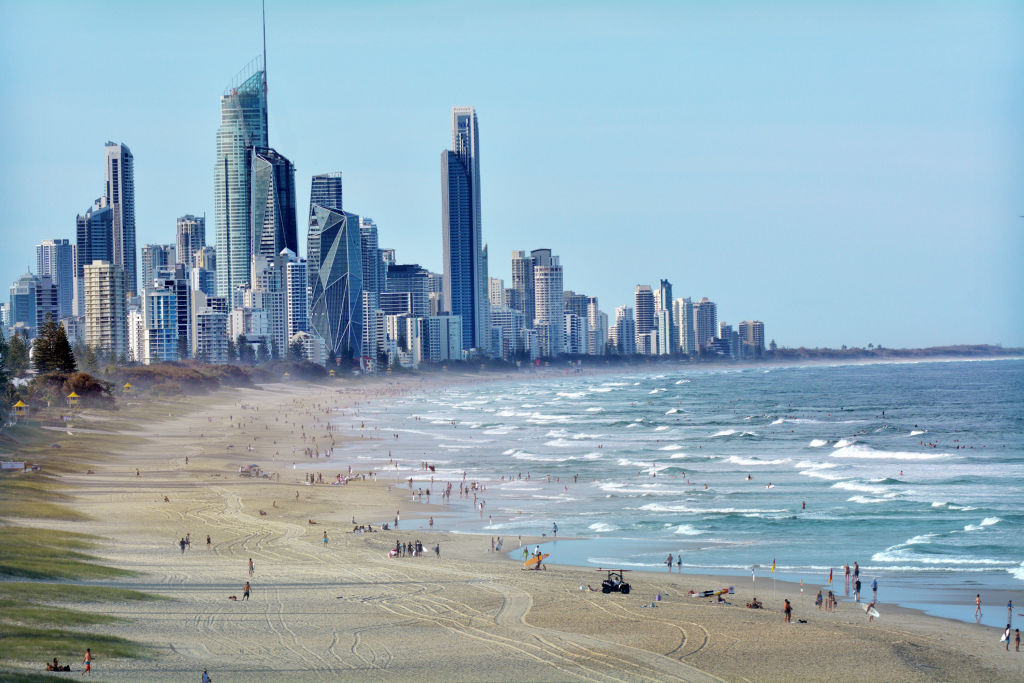 He cited Australia's quality of life, development and commercial ties with Asia as reasons it was a popular destination, as well as the power of education.
"Australia attracts a very large number of Chinese students," he said. "Buying for a student who is going to be studying here is one of the most cited motivations among our buyers."
Agent Val Parkin of Alex Phillis Real Estate in Paradise Point said he was getting quite a lot of inquiries from foreign buyers on his FIRB-approved apartment listings.
"I would say 50 per cent," he said. "It has picked up for sure. We actually sold five already in the past month."
He said the FIRB approval was big factor for foreign buyers and those properties currently offered a 10 per cent return, which made them appealing to investors.
"We advertise a lot on social media – through those channels," he said.
Previous Juwai research had found an 50 per cent increase in the first half of 2019 – compared to the first half of 2018 – of inquiries from buyers looking for retirement properties, with the site now adding a specific retirement portal to their search engine.
SOURCE: https://www.domain.com.au/news/buyers-coming-on-holidays-to-queensland-and-buying-homes-881760/
CAAN FACEBOOK:
https://www.facebook.com/Community-Action-Alliance-for-NSW-744190798994541/?ref=aymt_homepage_panel
WEBSITE:
https://caanhousinginequalitywithaussieslockedout.wordpress.com/