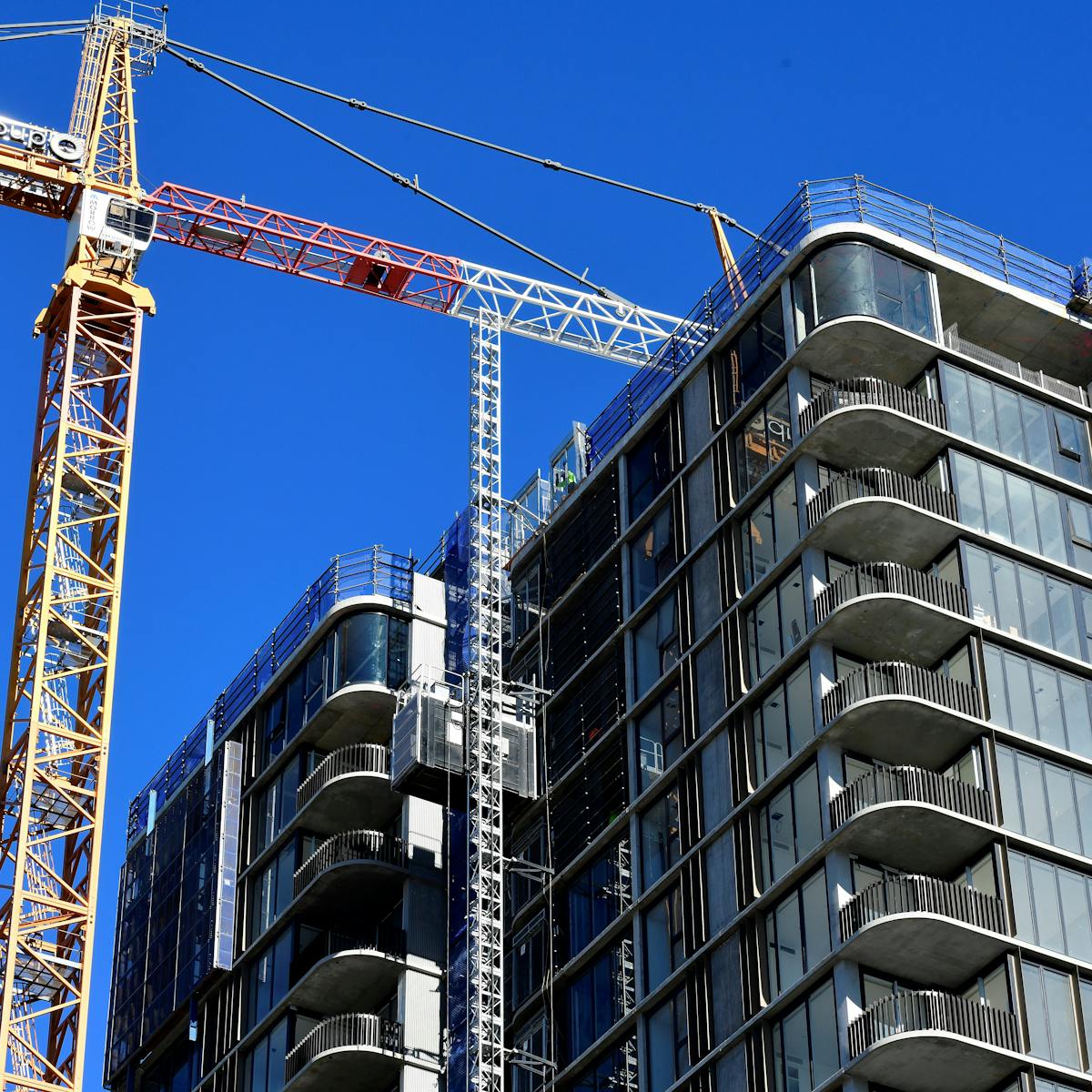 Photo: The Conversation: New NSW building law could be a game changer
WILL the 'New' NSW Building Laws make Apartment Living Safe & Secure?
UNTIL now … apartment owners have had numerous obstructions in their way to seek redress! They will now be able to launch claims over cladding, water proofing and fire safety defects!
Two bills were passed last week … expected to take effect on 1 September 2020!
-The Design and Building Practitioners Bill 2020
-The Residential Apartment Buildings (Compliance and Enforcement Powers) Bill 2020
At the heart of the legislation … the Secretary of the Department of Customer Service will be able to order the correction of 'serious defects' in residential apartments.
-such powers will apply up to 10 years after an occupation certificate was provided
-to ensure defects are rectified prior to residents occupation a prohibition order can be provided to delay an occupation certificate
With the power to order rectification after developments are completed and the statutory duty of care will attract attention across Australia!
This is at the core of private development and the quality of developments too often left wanting …
IF one takes a moment to observe many Tradies … sadly they are always in a hurry … chasing the $$ … if the client questions they are told 'Don't stress'.  Unfortunately all too often the job can be left done with little care (half-arsed) to move onto the next job … and the next …
WHERE did this attitude stem from? Often it seems in contempt?
APART from the lack of pride in their work what has contributed to this?
-the demise of TAFE
-the loss of apprenticeships
-the shortage of qualified trades people
-the importation of Visa workers whose training may be unknown!
THAT aside Tradies/Contractors command very high fees e.g. $198/200 an hour compared to the $30/$50 (or less) for the rest of us!
Put that in the context of a multi-storey apartment development …
HENCE the need for defects to be rectified prior to the issue of the occupation certificate.
-the contractors then remain under pressure under their contracts
HOWEVER it is the 'Developer's Project' and the developer calls the shots including cost cutting …
Is this where the contempt stems from?
WHAT will happen now … with this Sector having it so good for so long?
Will developers resort to the appeal mechanism? And in turn the contractors, subbies, and others … will they resort to relief provisions in their contracts?
WHAT then for the apartment owners and tenants?
WILL NSW INC ensure the Regulator has the resources?
MEANWHILE there's hope … because NSW Lawmakers it appears have the momentum to attain the reform needed!
READ MORE!
https://theconversation.com/new-nsw-building-law-could-be-a-game-changer-for-apartment-safety-140432
AND …
https://www.law.ox.ac.uk/housing-after-grenfell/blog/2020/06/new-rectification-powers-and-statutory-duty-care-nsw-game