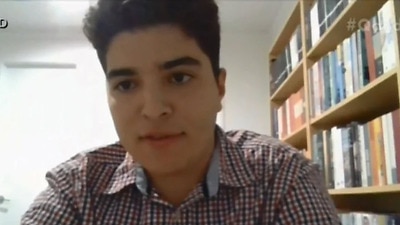 HOW come a CCP media outlet, 'The Global Times' can weigh in on what happens at an Australian University campus? This has to be of great concern to all Australians!
MEANWHILE over the past two decades there has been an escalation of Chinese temporary Visa holders flying in abundance to Australia. Until the CoronaVirus Pandemic as many as 50,000 a week to visit family, to take up places in our Universities as 'full fee students' … or to enjoy a Real Estate Tour … and not just buy an apartment …
-but an apartment level at a time …  
To gain a 'Permanent Resident' Visa with Medicare thrown in … then with a 'Family Visa', 'Parent' or 'Grandparent' Visa the whole family can unite in Australia … now occupying whole suburbs, and Chatswood in Sydney is being built by CCP money …
At our universities some have gained posts in R & D including at the CSIRO from which the alarm has been raised of spying.
TO counter this Beijing-based bullying, a petition of support for Drew Pavlou against UQ has attracted more than 22,000 signatures!
LET's help save Drew from this foreign interference and injustice!
SIGN AND SHARE!
The claim that international students are an export industry worth $32 or $34Bn annually has been refuted;  these students only pay $8.3 billion in fees in total yearly!
View from Macro Business:
https://www.macrobusiness.com.au/2019/03/international-education-really-32b-export-industry/?utm_medium=email&utm_campaign=Daily%20MacroBusiness&utm_content=Daily%20MacroBusiness+CID_3a31c98dd0c33a52d83e5f8cd5a60d8a&utm_source=Email%20marketing%20software&utm_term=Are%20international%20students%20really%20a%2032b%20export%20industry
The annual remuneration for University Vice-Chancellors starts at $1M. 
-more than 11,000 Chinese students have enrolled at UQ in the past five years
-the university has research collaborations and commercialisation partnerships with China
WHY has Drew received death threats?
MEANWHILE University lecturers and staffers are now losing their jobs, their livelihoods due to the WUHAN CORONAVIRUS PANDEMIC!
IT would seem that Drew Pavlou, a 20 year-old human rights student-activist is aware of what is going on, and has spoken up to be selected by the CCP's 'Global Times' to be silenced.  The irony is that they allege Drew's actions will discourage freedom of speech in Australia!
Drew has been berated by this totalitarian regime.
ASK why have they gone after him?  If not to remove him and perhaps to discourage any further investigations here in Australia concerning R & D espionage … corruption of university administration,  and the maintenance of the 'Silent Invasion' through the modern-day flying Pegasus … Trojan Horse?
Read this Report from Jocelyn Garcia, 'Student-activist warns of 'chilling effect' after China's patriotic media singles him out'
https://www.smh.com.au/world/asia/student-activist-warns-of-chilling-effect-after-china-s-patriotic-media-singles-him-out-20200425-p54n66.html#comments
AND from the ABC: 'Drew Pavlou facing Expulsion from UQ over China activism'
https://www.abc.net.au/news/2020-04-23/drew-pavlou-facing-expulsion-from-uq-over-china-activism/12168678
Photo: Change.org petition: Prevent the University of Queensland from silencing Drew Pavlou for fighting for justice
LIKE CAAN ON FACEBOOK!
https://www.facebook.com/Community-Action-Alliance-for-NSW-744190798994541/?ref=aymt_homepage_panel
SEARCH CAAN WEBSITE:
https://caanhousinginequalitywithaussieslockedout.wordpress.com/