Let immigration burn
By David Llewellyn-Smith in Australian Economy
at 12:15 am on April 17, 2020 | 142 comments
And there you go, via The Australian:
The coronavirus is driving the biggest population decline in Australian history, with 300,000 tourists, temporary workers and students already departing this year in an exodus that threatens to deepen a consumer spending slump and hit the housing market.

The number of temporary visa holders in Australia dropped by 260,000 in the first three months of this year, with a further 50,000 departing in the first two weeks of April, Acting Immigration Minister Alan Tudge has revealed.

Research obtained by The Australian predicts a further 300,000 people could leave the country to return home by the end of the year, which economists warn could further erode consumer demand and cause a slump in the rental and housing markets.

Australia's population grew by 371,000, or 1.5 per cent, to 25.46 million over the year to last September, of which 63 per cent was due to net overseas migration.

Warren Hogan, a professor of economics at UTS Business School, said a large drop in net ­migration would sap consumer spending, already hobbled by the impact of nationwide lockdowns, and add further strain to a housing market grappling with a new ­national rental code.

"And when you look at it in turnaround terms, the drop is even bigger," Professor Hogan said.

In the most recent budget, the government pencilled in net overseas migration of 271,000 this year, up from 259,600 in 2018. More than 800,000 net new immigrants were forecast over the next three years, the budget papers say.

Reserve Bank research by Peter Tulip and Trent Saunders, conducted last year, found a reduction in population growth would increase rental vacancies, trim rents and housing prices, and reduce construction.
I feel for all of those people and businesses that were sucked into this giant people ponzi but the government has this coming. The numbers should never have been allowed to run so high. It was not population growth. It was an immigration imbalance that crushed wages, oriented production to cheap labour services output, destroyed productivity by crush-loading everything, ruined university standards, and plunged the nation into an endless income and per capita recession via an output gap that never closed. It was also beginning to threaten democracy itself thanks to the big lie that it was in the nation's interests and via a flood of CCP corruption.
We should NOT try to get the numbers back up to save broken retailers and property. We need to take this on the chin, let intake numbers fall permanently, and get on with the adjustment that that involves.
Thankfully, it is the very thing that we need:
cheaper houses to compensate youth for the COVID-19 sacrifice;
cheaper land for competitiveness;
public investment in universities to boost people skills;
city debottlenecking to lift productivity;
less cheap labour to compete with locals and lift wages,
and full-blown environmental remediation.
If nothing else good comes out of COVID-19, a halved immigration rate will be a major silver lining.
Let immigration burn.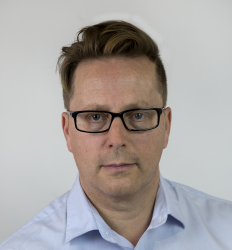 David Llewellyn-SmithDavid Llewellyn-Smith is Chief Strategist at the MB Fund and MB Super. David is the founding publisher and editor of MacroBusiness and was the founding publisher and global economy editor of The Diplomat, the Asia Pacific's leading geo-politics and economics portal.
He is also a former gold trader and economic commentator at The Sydney Morning Herald, The Age, the ABC and Business Spectator. He is the co-author of The Great Crash of 2008 with Ross Garnaut and was the editor of the second Garnaut Climate Change Review.
SOURCE: https://www.macrobusiness.com.au/2020/04/let-immigration-burn/