CAAN takes a look at Mike Seccombe's report "How this Crisis will End?"
View: https://www.thesaturdaypaper.com.au/news/politics/2020/04/18/how-this-crisis-will-end/15871320009687
"As Australia curbs coronavirus infection rates, some are calling for an 'elimination' strategy that would seal our borders, while other countries are taking a 'let it rip' approach. By Mike Seccombe."
'Prime Minister Scott Morrison, for one, says this crisis is Australia's greatest challenge since World War II. He talks of a threat to national sovereignty and calls on us to show "the Anzac spirit".
In many respects, it's a poor comparison. Here, conflict between powers will not bring us any closer to resolution – or the promise of normalcy. There is no distinction in this circumstance between civilian and combatant. In war, battle plans and weapons are developed in secret, but now openness in the form of shared data and scientific effort is the highest priority.'
Yes, true shared data and scientific effort especially from within the WEST!
HOW come the Liberal Coalition fail to grasp that their policies in fact created the threat to Australia's National Sovereignty …?
In allowing the foreign buyers especially from China, the CCP to buy-up our Property including agricultural, commercial and residential … it appears our biggest EXPORT in fact are our Title Deeds!
The 'Party' policies have, it appears, enabled members of the CCP to fly in and buy up our housing, and gain a 'Permanent Resident Visa' with the added benefit of Medicare!
-international students, and workers on temporary visas can take jobs to gain a 'Permanent Resident Visa'
.this has led to high unemployment and underemployment for Australians; prior to Covid-19 at 19.7%
View: https://thenewdaily.com.au/money/work/2019/10/17/unemployment-figures-marginally-attached-australia/?utm_source=Adestra&utm_medium=email&utm_campaign=Morning%20News%20-%2020191018
And in October 2018 the Morrison Government exempted (excluded) the Real Estate Gatekeepers from the second tranche of the Anti-Money Laundering Laws …
Australia's Real Estate is awash with Black Money!
Why are two new Casinos under construction in Sydney …?
-FIRB ruling allows developers to sell 100% of new homes to foreign buyers
-money laundering in our Real Estate accelerated from about 2013
-locking out the Australian First Home Buyer; outbid at auctions
HOW should the Morrison Government address all of this?
-disband the FIRB … stop the foreign sell-out …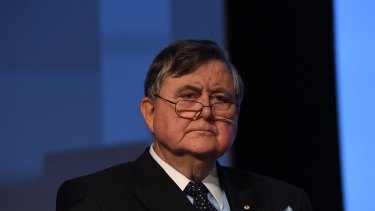 –enforce the second tranche of the AML Laws … to restore the domestic housing market for our First Home Buyers …
-and retrieve Australian Standards and Regulations to ensure quality affordable homes are built …
-build homes for the Bushfire victims, and Public Housing!
Would that be an anathema to the Coalition?
Mike writes:
'Aspects of the war metaphor ring true, though. The cost will be enormous, in both human and economic terms, and the young and poor stand to suffer most – unless we are prepared to countenance major economic and social changes on the other side of the health crisis. …
to borrow the words of financier Mark Carnegie, the extent to which we will mortgage our children's future to protect the health of our ageing parents.'
ASK why does Mark Carnegie, a financier and many other commentators focus purely on the generation divide?
And not include the impact of what appears to many of us as the foreign annexation?
WHAT a pity so many voters failed to grasp the consequences for our Society of the Tim Wilson Franking Credits Roadshow …
View: https://www.michaelwest.com.au/secrets-and-lies-how-franking-credits-stole-the-tax-bonanza/
In the long term the current regime is untenable
It entrenches a subsidy from all taxpayers to share owners.
AND …
Search for: 'How Franking Credits delivered victory to Boomers over their own Kids!'
Through a fear campaign that won the Libs the May 2018 Election
-Franking Credits will soon cost $16Bn
–more than 80% goes to SMSFs larger than $1M
After a six-month hibernation the Morrison Government hopes the economy will recover. Under its strategy it has committed some $200Bn to maintain jobs and businesses.
At the Grattan Institute elimination is called the 'least-bad endgame' with the maintenance of social distancing, comprehensive testing and contact tracing.
'It would also require the sealing of Australia's borders indefinitely, until other countries manage to eliminate infections – or until there is a vaccine against the virus.'
BUT then … it emerges whose interests are represented …?
'Overseas tourists aren't coming anyway, and domestic tourism could fill the gap. It might even give Australia a competitive advantage in attracting students and visitors from China, he said, because that country has also pursued an elimination strategy.'
What the ****!
Leith Van Onselen, Macro Business has written a number of articles to counter the myth that international students are a big export industry …
Including:
'Why are taxpayers subsidising international students?'
AND … 'Are international students really a $32b export industry?'
'As the Times also noted, though, this "rally round the flag" response seldom lasts once the immediate crisis passes. Then, pre-existing concerns re-emerge, often amplified by the difficulties of coping with the changes necessary in recovery.
And some of those changes are going to be big and unprecedented. Take population growth, for example. Before Covid-19, Australia was growing by 300,000 to 400,000 people – about the population of Canberra – every year.'
–only about 100,000 was due to "natural" growth – births minus deaths
-migration has stopped, abruptly, and will likely stay largely stopped; because of the disease, and there will not be enough jobs
AGAIN from the Grattan Institute:
"If you look at the sectors that have taken the biggest hit from the public health response … [they are] accommodation and food services, recreation, retail," she says. "The workers are disproportionately young people, people under 30."
WHY does this Think Tank overlook the Coalition policies that introduced competition for jobs from Visa workers (the Howard Government), WorkChoices by stealth, the gig economy and the lowest wages growth which collectively havec also locked our Youth out of the housing market?
WHY is this Think Tank now focusing on 'older generations have grown their wealth … over the past 20 years'?
When the majority may only own a family home? This 'family home' now has an inflated value through the inundation and competition from foreign buyers laundering 'black money' in our housing market …
IS this organisation now working for the Morrison Government's next agenda?
Apart from their spotlight on older generations in assuming that all have assets taxed fairly lightly, and that those over 65 on $100,000 a year 'they'd be paying about half as much income tax as the younger household' …
WHY isn't this Think Tank looking to all those individuals who can afford a 'clever accountant' to minimise tax?
And businesses that evade paying a fair share of tax as revealed in reports at Michael West including:
'Australia's Top 40 Tax Dodgers 2020: fossil fuels dominate once more'
Mike Seccombe continues …
'In the wake of this crisis, big changes will happen, regardless of what the government does. More work will be done from home. Fewer meetings will require physical travel, as people attend by virtual means.
There are clear positives to that: less time and fossil fuels wasted in commuting, greater flexibility in working hours – and, of course, less risk of spreading disease.
But there is a downside, too.
An analysis produced by the Centre for Future Work this week found that about 30 per cent of jobs could be performed from home – but those occupations already are paid about 25 per cent more than occupations that cannot be shifted to remote locations. The centre warned that a further shift towards remote working could exacerbate this divide.
Mike elaborates that:
–the number of home-delivered meals is through the roof
–delivered by low-paid gig workers
–online shopping has accelerated; with job losses for store workers and store owners
There are pressing issues for the government
'– the potential collapse of Virgin just one among many – that are pushing the government to consider questions that were unfathomable just weeks ago, such as nationalisation.' …
'Then, there remains the issue of how the country will pay for all this.'
Mike then writes that despite all of this the government 'has said it will not abandon its massive, legislated-but-not-yet-implemented tax cuts, which skew to high-income earners.'
-the unemployment benefit doubled in response to the crisis; slated to go back to previous subpoverty-line level
–nor that the government will correct pre-existing inequities
-nor that it will be looking at personal tax rates, property tax or franking credits, capital gains tax, negative gearing, the taxation of trusts