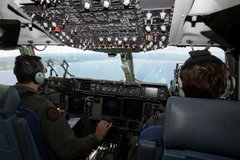 Anthony Galloway writes in 'Chinese state-owned company behind plane that held up RAAF supplies to Vanuatu'
'Australian Defence officials are looking into why the Chinese plane, which was carrying medical equipment, was still on the tarmac when the RAAF plane had been cleared to deliver humanitarian supplies on Sunday for the cyclone-struck nation.'
The C-17A RAAF plane had to return to Brisbane:
-after reaching its fuel limit while circling the airport
-and returned a day later to deliver the supplies
The Chinese plane, which arrived the previous day, was chartered by China Civil Engineering Construction Corp (CCECC), which has a significant presence in the region.
CHINA under its Belt and Road Initiative:
-over the past decade, Beijing has funnelled $6 billion in grants and concessional loans into roads, ports and other projects in the region
-last year the Solomon Islands switched diplomatic allegiance from Taiwan to China
–CCECC pitched its government a $US500 million package of loans and grants
–Vanuatu has diplomatic relations with China and does not recognise Taiwan
READ MORE! https://www.smh.com.au/politics/federal/chinese-state-owned-company-behind-plane-that-held-up-raaf-supplies-to-vanuatu-20200417-p54krg.html
CAAN looks back at what has led to this …
OCTOBER 2019
CHINESE private investment leading BEIJING's push into the PACIFIC
IS this what happens when you take your neighbours for granted?
WHERE was Australia over the last 20 years?
IS this what happens when you over-price your attractiveness and tourists go elsewhere?
AND despite what happened elsewhere politically Australians are still going to other places in the South Pacific … Vanuatu isn't near the top of the list …

New colonialists. ….
Read more:
https://www.abc.net.au/news/2019-10-24/rainbow-city-vanuatu-chinese-investment-pacific/11626020
AUGUST 2019
WHY VANUATU's LUCRATIVE 'PASSPORTS FOR SALE' SCHEME IS POPULAR AMONG CHINESE NATIONALS
A-paw-ling
We may need to ask …

-should we be worried where this is going?
-is this about new ways to avoid scrutiny by Australian authorities?
-specifically is this about avoiding greater scrutiny by the FIRB?
-is it about proxy buying?
-is it about money laundering?
Indeed, is it about all the risks associated with those who are crossing borders with convenient identities?
Are Border Force up to getting ahead of this new dimension in knowing who is who? (Or should we say woo … just being cynical)
Read more:
https://www.abc.net.au/news/2019-08-07/vanuatu-passports-for-sale-scheme-to-chinese-nationals/11387292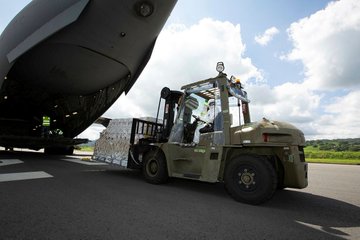 Photos from Linda Reynolds tweets
LIKE CAAN ON FACEBOOK!
https://www.facebook.com/Community-Action-Alliance-for-NSW-744190798994541/?ref=aymt_homepage_panel
CAAN WEBSITE:
https://caanhousinginequalitywithaussieslockedout.wordpress.com/