AS revealed in this article the recent changes to the Foreign Investment Review Board rules will only mean that deals will take longer …
THE PROBLEM IS …

The new rules about 'FOREIGN OWNERSHIP' seem to have one major flaw …
Those sitting around the table at the FIRB are still those that have

.rejected only FIVE (5) applications for the purchase of Australian assets by foreigners
View Related Article:
https://caanhousinginequalitywithaussieslockedout.com/2020/03/30/embargo-to-avert-foreign-raiders-of-australias-national-estate-during-coronavirus-pandemic/?fbclid=IwAR0G5qZBWi6fc1UVLhxYzVJkvJnnB8grUrwMEaj8GC_TQeRYJRN7eIAE0k0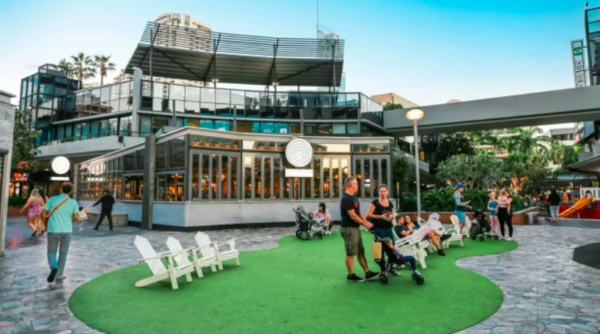 Circle on Cavill, Surfers Paradise was sold in an off-market deal.
Ingrid Fuary-Wagner writes in the 'Australian Financial Review' 1 April 2020 … 'EG Sells Retail Asset on Gold Coast for $61.8M'
https://www.commercialrealestate.com.au/news/eg-sells-retail-asset-on-gold-coast-for-61-8m-945855/
'Real estate fund manager EG offloaded a retail centre on the Gold Coast for $61.8 million.
The sale of the Circle on Cavill shopping centre, foreshadowed by The Australian Financial Review, settled this week after it was bought late last year in an off-market deal by Macau businessman and casino owner Loi Keong Kuong.
It is not Mr Loi's first purchase on the Gold Coast.
In 2018 he snapped up Soul Boardwalk, a troubled shopping centre nearby, at the base of the $850 million Soul tower at Surfers Paradise, for around $90 million.
The property went into receivership after 100 apartments at its residential tower, above the shopping centre, failed to settle in 2012.
Mr Loi also owns commercial office buildings in Sydney and Melbourne.
EG first put Circle on Cavill on the market in 2018 after buying it in 2010 in separate receivership deal valued at close to $40 million.'
-mixed-use development now has 12,364sq m of gross lettable area across entertainment, dining, health and convenience-based retail as well as office space
-the offshore investor was seeing through the current global economic challenges
.taking a long term view on the Gold Coast and Australian economies
-with a huge level of pent-up offshore capital to be deployed when CoronaVirus settles
-recent changes to FIRB rules mean deals take longer
SOURCE: https://www.commercialrealestate.com.au/news/eg-sells-retail-asset-on-gold-coast-for-61-8m-945855/