JUST as CAAN indicated earlier today … this is borne out in this Report …
WHY have we allowed a Chinese company to buy just about whatever they like in Australia?
–why have Australian companies tethered themselves so tightly to the reigns of an economy run by a totalitarian regime that can so easily dictate terms and conditions, and the conditions of our prosperity? Our security and well-being?
–they get the very best deal from us in the first place, they do foster competition and buy elsewhere, they most certainly do have a plan 'B'!
IN today's SMH Kate McClymont writes, 'Chinese-backed company's mission to source Australian medical supplies'
'As the coronavirus took hold in Wuhan earlier this year, staff from the Chinese government-backed global property giant Greenland Group were instructed to put their normal work on hold and source bulk supplies of essential medical items to ship back to China.'
THIS was a worldwide company effort in which they sought out mass supplies for China of:
-surgical masks
-thermometers
-antibacterial wipes
-hand sanitisers
-gloves
-Panadol
SO blatant was this that Greenland shared the photos and information on social media including the packing pallets at their Sydney headquarters.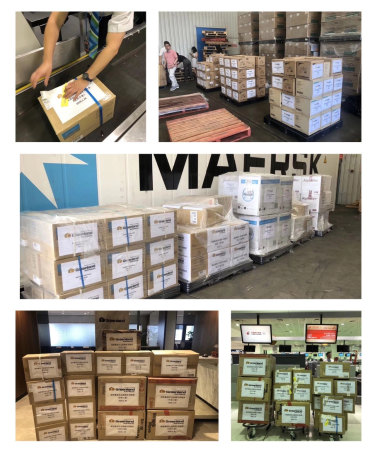 All employees … note the majority are Chinese … it appears were acting as Daigou during January and February!
HENCE the shortage of these supplies in Australia!
'According to a company newsletter, the Greenland Group sourced 3 million protective masks, 700,000 hazmat suits and 500,000 pairs of protective gloves from "Australia, Canada, Turkey and other countries".'
Play video2:21Masks? Washing? How to protect against coronavirus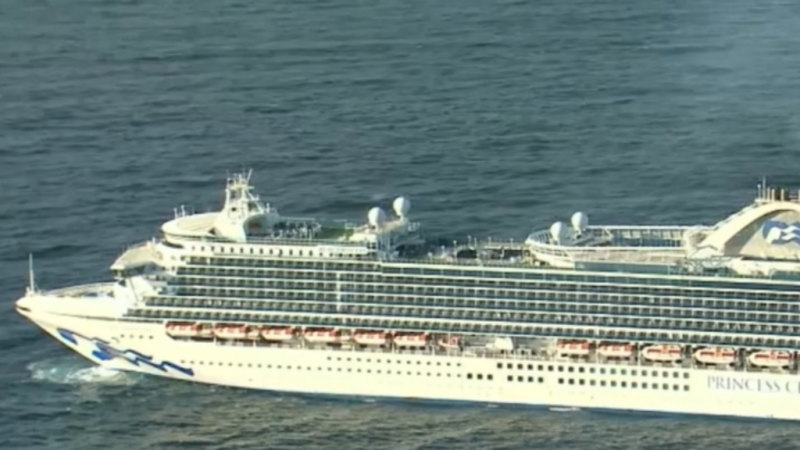 THAT …
-Greenland organised the manpower and resources to purchase the supplies in Australia's major cities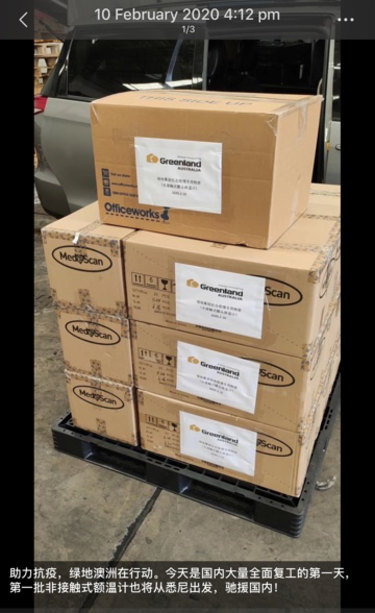 GREENLAND
-majority owned by Shanghai government
-sold more than $1Bn residential apartments in Sydney and Melbourne
Greenland through vertical integration
-purchased Australian land that was public land (Lachlan's Line; North Ryde/Macquarie Park)
-ship Chinese building materials to Australia on Chinese shipping/airlines
-employ Chinese Visa workers
-sell 'new homes' to Chinese buyers (up to 100%)
-a Precinct, Lachlan's Line with its exclusive bus interchange and bridge!
READ MORE!
https://www.smh.com.au/national/chinese-backed-company-s-mission-to-source-australian-medical-supplies-20200325-p54du8.html?fbclid=IwAR2Ugs4SC_kNWskG419LZTeBoALFyoYuRO5idCMy9CS2vSKu4xXKN6tGOWo