Kate McClymont reports that a second Chinese developer, COUNTRY GARDEN now known as RISLAND here in Australia have been scooping up some 82 tonnes of medical supplies to serve their hospitals in 'Second developer flew 82 tonnes of medical supplies to China'. This follows her report on developer Greenland!
"The chartered plane with 90 tons (82 tonnes) of medical supplies, including 100,000 most needed protective coveralls and 900,000 pairs of medical gloves, has successfully departed from Sydney and arrived in Wuhan on 24 Feb," Risland Australia posted on its LinkedIn page."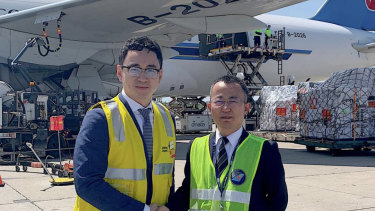 Dr Harry Nespolon, president of the Royal Australian College of GPs in late January raised concerns that masks were in short supply.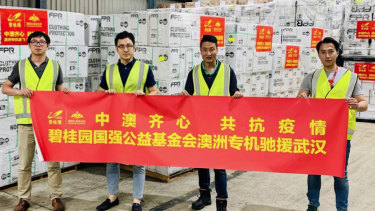 HOW long before Home Affairs cracks down on the Daigou, and Australian authorities have the power to seize items on our borders including these medical supplies?
And increased penalties to discourage those mocking our laws and mailing out Australian goods for profit?
READ MORE!
https://www.smh.com.au/national/second-developer-flies-82-tonnes-of-medical-supplies-to-china-20200326-p54e8n.html