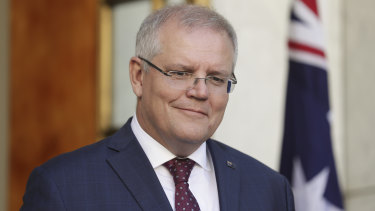 From a commentator …
'But, but Scotty from Marketing was talking the other day about Team Straya, albeit to a meeting of businesspeople?'
EXTRACT FROM 'UNEMPLOYED SHAFTED AGAIN BY MORRISON GOVERNMENT'
'So, the Morrison Government has announced an $18 billion stimulus package to combat the coronavirus (see David's earlier post).
While the unemployed languishing on Newstart will receive tiny one-off payments of $500, they once again were largely overlooked by the federal government, which sees pensioners, small businesses, and tradies as more worthy of report.
Let me explain, once again, why the Morrison Government should have included a large ($75-plus a week) lift to Newstart in its stimulus package.
First, the equity considerations.
The rate of Newstart is pathetically low and has not received a real increase since the early-1990s.
It has fallen well below the Aged Pension and wage growth, including the minimum wage'
–Newstart is now around 30% below the poverty line
-Australia's unemployment benefits are the equal lowest in the developed world
–lifting Newstart would be the strongest from of demand-side stimulus
-could be implemented within the fortnightly welfare payment cycle
WHY is the Morrison Government so wedded to its ideology?
READ the full report from Leith Van Onselen, Macro Business:
https://www.macrobusiness.com.au/2020/03/unemployed-shafted-again-by-morrison-government/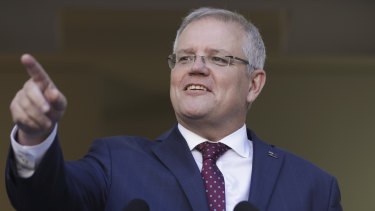 Prime Minister Scott Morrison has announced a multi billion coronavirus stimulus package. CREDIT:ALEX ELLINGHAUSEN