AND this is why our Cities are bursting!
Related Article:
https://caanhousinginequalitywithaussieslockedout.com/2020/03/13/our-bursting-cities-part-1-housing-solutions/?fbclid=IwAR1DcuGQrp1eRAnt-wNmdPpIkxJ-SqRqalmbfTb_lX8pw6yoEVjzG_tdjdE
KEY POINTS on rorting Australia's Visa System and now the CoronaVirus is here to boot! It would seem a better move would have been to stop the air traffic back when Australia was notified … and not now that we have confirmed locally transmitted cases …
–asylum seekers who arrive by plane have access to a review by the AAT…
-those who arrived by boat without authorisation can only access a form of review before the Immigration Assessment Authority (IAA)
-non-genuine plane arrivals have a strong incentive knowing they can gain a bridging visa and extend their stays in Australia for years while they await review, thereby allowing them to work
-rorting by non-genuine plane arrivals helps to explain the obscene blow-out in temporary bridging visas
–migration and refugee cases ballooned by more than 250% between 2016 and 2019 at the AAT
-the influx of non-genuine asylum claims is costing Australian taxpayers; each migrant and refugee case reviewed by the AAT costing between $2137 amd $3036 to review
–Malaysians and Chinese have automated access to Australia through online travel visas
'Daniel Ghezelbash, Associate Professor at Macquarie University, has published research explaining how purported asylum seekers arriving in Australia via plane are using our over-loaded immigration appeals processes to extend their stays and/or attempt to gain permanent residency'
-data from a FOI request covered 18,196 cases of asylum seekers who arrived by plane between Jan 2015 – Dec 2019 with access to a review by the AAT
-contrast that with refugees and asylum seekers applying for protection visas; a lengthy arduous process before the Immigration Assessment Authority
-only 4% of unrepresented applicants were successful at the AAT
-28% successful at the AAT when the asylum seeker had legal representation
HOW is it fair that asylum seekers arriving by boat have so few options?
PHOTO: Peter Dutton has been accused of allowing people smugglers to "run riot". (ABC News: Jed Cooper)
'As noted by former High Court justice, Ian Callinan:
[Ian Callinan] said "almost everyone" with migration law experience had told him there were applicants and representatives who "game the system, well knowing there is an automatic entitlement to a bridging visa"…
Former High Court justice Ian Callinan.
'The situation has been made worse by online travel visas available to Malaysians and Chinese, which give automated access to Australia. These two nations are helping to drive the strong growth in spurious claims for asylum: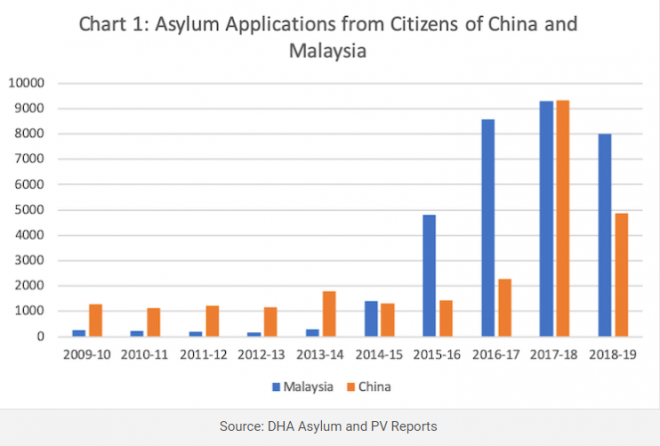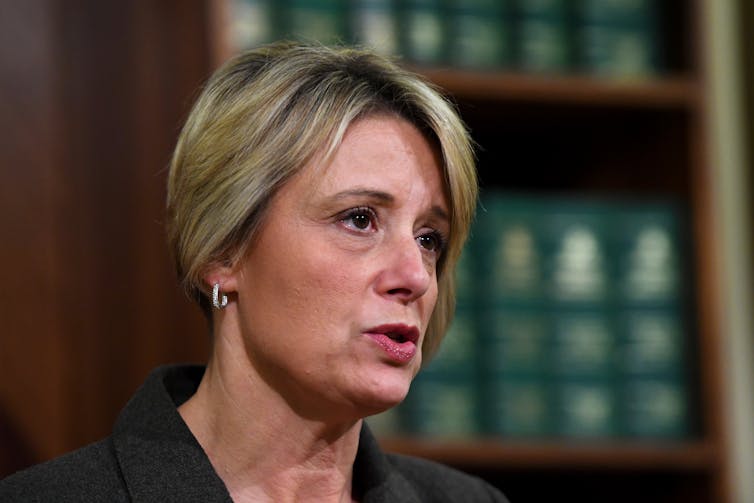 Senator Kristina Keneally blasted Peter Dutton for allowing record numbers of asylum seekers to arrive by plane. AAP/James Ross
VIEW the full Report from Leith Van Onselen: 'How plane arrivals rort Australia's visa system'
https://www.macrobusiness.com.au/2020/03/how-plane-arrivals-rort-australias-visa-system/