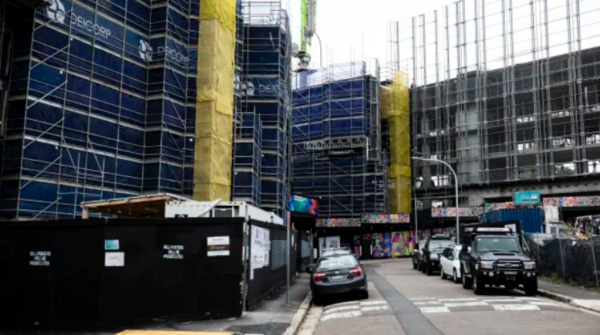 Another insurer has withdrawn from construction's professional indemnity market. Photo: Dominic Lorrimer Photo: Dominic Lorrimer
THE SOLUTIONS FROM COMMENTATORS!
-I tell you what – make Directors of building firms criminally liable, then let's talk. The problem with making the taxpayer liable is that you never end up eradicating the bad behaviour – you just encourage more of it.REPLY
-Stop shiitсvnts erecting shiit buildings (many of them can be deported, too). Everything that remains will be insurable.
Or well capitalised and not need insurance in the first place. Those are the free market solutions!
-The solution here has already been done for decades and produced high quality buildings. Get rid of the privatised regulation of the past 20 years. Give regulation back to local government where it belongs, was done efficiently with certifiers employed by Councils and where there is no need for PI insurers for this work. The privatisation model has failed.
AND BRING BACK 'THE CLERK OF WORKS'!
Related Article: Foxes in Charge of the Hen House New Building Law has a Fatal Flaw!
https://caanhousinginequalitywithaussieslockedout.com/2020/03/07/foxes-in-charge-of-the-hen-house-new-building-law-has-a-fatal-flaw/?fbclid=IwAR08z5BWGyCYy7l02clfe40qFG4I1i-RcllmDhCrK5xafEAuQZWvYSWoG3g
Insurers pull pin after flammable cladding fiasco
By Leith van Onselen in Australian Property
at 1:20 pm on March 10, 2020 | 6 comments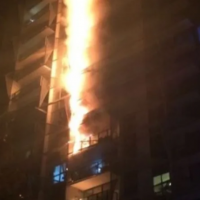 Last year, the Australian Institute of Building Surveyors (AIBS) released a member communique warning that "the situation around Professional Indemnity (PI) Insurance has reached crisis point" with "a real possibility that without government intervention… private building surveyors may be forced out of work and the construction industry across Australia will be significantly impacted".
The situation arose after some surveyors had failed to gain PI because of risks surrounding flammable cladding, which has been widely used across Australia's high-rise, unless cladding-related claims are excluded.
Today, The AFR reports that UK-based insurer HDI Speciality is quitting Australia's professional indemnity insurance sector. Consequently, broker Bovill Risk & Insurance Consultants (BRIC) is trying to find an alternative provider for one fifth of its clients who are building surveyors and certifiers.
According to PwC research, the construction sector has not been profitable for PI insurers since 2011. And the Insurance Council of Australia is calling for a national solution:
"There's no certainty in the industry about the longevity of availability of insurance," [Pat Beaumont, BRIC's manager of professional risk] told The Australian Financial Review.

"You're fighting tooth and nail to get renewals done, just for every renewal. And the costs and excesses… are not sustainable for many businesses"…

"Because the current PI insurance model is not sustainable, the latest white knight has galloped away, leaving the current unsatisfactory model yet another step closer to collapse," Australian Institute of Building Surveyors chief executive Brett Mace said.

"Governments can no longer continue to ignore the warning signs of the last two to three years."

The Insurance Council of Australia said the dilemma facing building industry consultants was no closer to being resolved than when building ministers met last month…

"The federal government must implement the Shergold-Weir [report's] recommendations as a matter of urgency."
I'm not sure what the answer is. But clearly a national solution is required and the federal government must step up (to) the plate.
Leith Van OnselenLeith van Onselen is Chief Economist at the MB Fund and MB Super. Leith has previously worked at the Australian Treasury, Victorian Treasury and Goldman Sachs.
SOURCE: https://www.macrobusiness.com.au/2020/03/insurers-pull-pin-after-flammable-cladding-fiasco/