IS the CoronaVirus a factor in this with more Temporary Visa holders extending their stay unable to return home?
THAT was suggested, we recall, by Monica Tu … and perhaps explains why housing prices have again escalated with more keen to bid with their 'hot money' in Australian homes … the turnaround has been extraordinary considering the prior downturn until towards the end of 2019
FROM the Comments a sensible solution!
What about investment in public housing?
That provides both an economic stimulus via the construction industry and will put a dampner on housing demand and stabilize home prices.
The Problem is: the notion of public housing goes against LNP/IPA blind ideology …
Housing market at risk of 'renewed overheating': IMF

The nation's housing market, particularly in Sydney and Melbourne, is at risk of "renewed overheating", the International Monetary Fund has warned, urging governments to overhaul property taxes including negative gearing.
In its annual review of the Australian economy, compiled before the coronavirus outbreak, the IMF said it expected a continued "gradual" recovery, albeit with several downside risks including the summer's bushfires.
Since then, the epidemic has forced the IMF, OECD, Reserve Bank and federal Treasury to downgrade their forecasts for the local economy, with most expecting a 0.5 percentage point hit in the March quarter.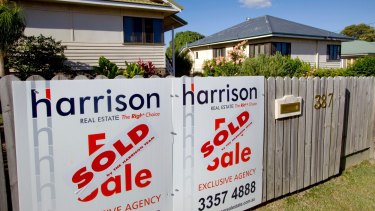 But the fund's report highlights longer-term issues it believes need to be addressed, including broad tax reform, while urging governments not to tighten their budgets given the possible risks facing the country.
RELATED ARTICLE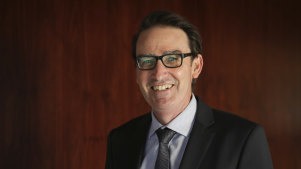 While house prices had eased between mid-2017 and mid-2019, there were now signs of a substantial lift, particularly in Sydney where the median price is $1 million and Melbourne where the median is more than $800,000. The IMF said the debt-to-income ratio in both cites was about 40 per cent, making it much more difficult for people to buy a house.
"Still relatively high valuations and elevated household debt warrant careful monitoring of risks," it said. "Staff estimates indicate that downside risks to Australia's house prices at the national level have eased after the house price correction, with upside risks beginning to build."
The IMF said a "renewed overheating" of the housing market was an increasing risk, particularly given low interest rates. Since the report was compiled, official interest rates have been cut to a record low 0.5 per cent, with markets expecting them to fall to 0.25 per cent next month.
According to the IMF, the Australian Prudential Regulation Authority should expand and improve its macro-prudential rules if the housing market takes off. This could include tougher loan-to-valuation ratios or forcing banks to reduce their mortgage exposures in particular parts of the country.
Tax reform should also be used, it said, suggesting the states should ditch stamp duty on housing transfers and replace the lost revenue with a broad land tax. States should also ditch surcharges on foreign purchasers, instead imposing a general surcharge on vacant property or investor-only house transactions.
"Such reforms could be complemented by reducing structural incentives for leveraged investment by households, including limiting negative gearing in residential real estate," it said.

How Melbourne property prices have changed
See Source Link for Chart for Median House Price and Median Unit Price
The Morrison government has ruled out any changes to negative gearing.
The IMF noted authorities, which include Treasury, had argued tax policy "was not the right tool to address potential speculative behaviour in housing markets" and instead backed macro-prudential regulations.
Shane is a senior economics correspondent for The Age and The Sydney Morning Herald.