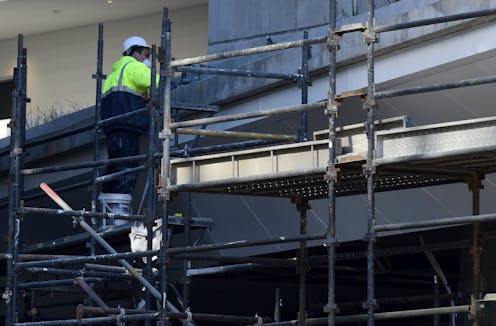 Bianca De Marchi/AAP
WHY is the New South Wales government struggling to implement building industry reforms recommended by the Shergold-Weir report over two years ago?
NSW Government lets dodgy builders off the hook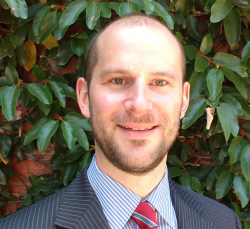 By Leith van Onselen in Australian Property
March 5, 2020 | 6 comments
Geoff Hanmer, Adjunct Lecturer in Architecture at UNSW, claims that proposed NSW Government reforms to building certification will let dodgy developers off the hook:
The New South Wales government is struggling to implement building industry reforms recommended by the Shergold-Weir report over two years ago.

Developers are home free in its proposed legislation; the Design and Building Practitioners Bill doesn't even mention them. They still appear to be in a position to collect the profits and then phoenix themselves if something goes wrong.

And something is going wrong all too often. David Chandler, the NSW building commissioner appointed to oversee the reforms, said recently he was " a bit despondent" after seeing "some really regrettable things out there" in a program of site visits…

The bill has the avowed aim of making people who design and build buildings responsible for non-compliance with the National Construction Code by getting them to sign certificates attesting that the building is built according to the code.

This is a guarantee of not very much. The code does not regulate durability or require that buildings be waterproof. Plus, of course, many people have been signing similar certificates for certifiers without it having had much impact to date.

The bill has many other faults and omissions. It does not require a principal design practitioner to be appointed to a complex project and no one is identified as the lead consultant. This means there is no person identified to coordinate design work between all disciplines (architecture and engineering) or to ensure design declarations relate to work as actually done, taking into account all engineering designs and site conditions.

The most critical problem is that the people signing the attestations are not required to actually inspect work during construction. Such a requirement was a key recommendation of the Shergold-Weir report.

The purpose of the bill, other than as political soft soap, is unclear…

[The NSW Government is] in thrall to the development industry, which believes reintroducing these measures will reduce its profits.

The developers are right about this; building properly is more expensive. But I think most buyers would happily pay a bit more for a safe and durable product. They do that when buying consumer durables such as cars and appliances.
The fact of the matter is that for the better part of 20 years, the development industry demanded more and more deregulation and the removal of "red tape" in the planning system to allow them to build bigger apartments faster. This, they claimed, would allow housing supply to respond to demand and help fix the housing crisis.
Instead we've gotten rubbish apartment blocks spreading like weeds across Sydney, many requiring rectification, with owners and taxpayers left to pick up the tab.
For years, the development industry has been allowed to run rampant across Sydney. It now must be muzzled, not placated, by the NSW Government.
Leith Van OnselenLeith van Onselen is Chief Economist at the MB Fund and MB Super. Leith has previously worked at the Australian Treasury, Victorian Treasury and Goldman Sachs.
CAAN Photo: Spalling (concrete cancer) alongside ramp down to basement parking; the basement has wall cracks, multiple cracks in concrete floor and water leaks down the walls!
CAAN: Suggestion when buying an apartment check the basement carpark for like defect signs … the basement holds up the rest of the building!
SOURCE: https://www.macrobusiness.com.au/2020/03/nsw-government-lets-dodgy-builders-off-the-hook/