A CAAN Contributor writes:
'We have been there, it's a massive area, substantial growth happening in this area over the last decade.
That's why, with the involvement of local players i.e. token established individuals and most importantly expat MK operatives who will ensure there are few issues to surface … a seamless process that will provide the levers of power to overseas bureaucrats answerable to 'The Party'.  
Simple.
But there's no hiding the disgusting behaviour of some who have the audacity to call themselves AUSTRALIANS, and this applies to those with only money in mind … those born here and expats.
Indeed, they all wreak of the same odour … the smell of greed and the willingness to do the bidding of others.
This is why a second port will need to be built in Darwin!'
RELATED ARTICLE:
ITs Time to Call Out CHINAs BS
https://caanhousinginequalitywithaussieslockedout.com/2020/02/29/its-time-to-call-out-chinas-bs/
Hastie rips Mandurah Estuary marina developer over links to Chinese government

A stoush over a controversial 300-berth marina development in Mandurah's Estuary has intensified with research into the ownership structure behind the project's proponent revealing ties to China's government.
ASX-listed property developer Tian An Australia, which was called Port Bouvard Developments before it was acquired by Hong Kong-listed company Tian An China Investments Company Limited in 2015, has faced staunch community opposition over its plans to dredge a navigation channel as part of the Point Grey development.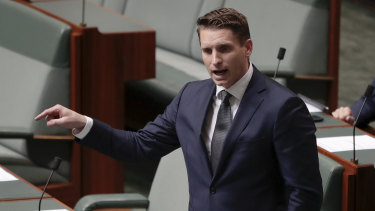 But the project was stalled when the Shire of Murray refused to issue building approvals, a decision upheld last year by the State Appeals Tribunal after the company appealed.
*Research by international corporate analysis firm Bureau van Dijk revealed the People's Republic of China controlled a significant stake in Tian An China through a complex network of intermediaries and the Hong Kong Special Administrative Region, in part through the multi-billion dollar, state-owned multinational Everbright Group.
Canning MP Andrew Hastie accused the Australian-based company of attempting to minimise its overseas connections.
He said his concern about the project had deepened with revelations about the link between Tian An Australia and the ownership of its offshore holding company.
"It's now clear this really is a story about communities in the Peel Region fighting to protect their home," he said.
"This is a tale of David versus Goliath: local Aussie communities pushing back against a shady foreign company with close ties to an authoritarian state.
"We're up against a business taking direction from overseas without any long term interests in the safety, the security and the health of our local environment. The central question is whether or not local people have a say over the natural assets we are called to steward for future generations."
Tian An Australia's chief operating officer Hai-Young Lu said Tian An China was a listed vehicle with shares traded on the Hong Kong Stock Exchange.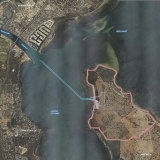 He said his company would not comment on Tian An China's investor base because it was not "relevant to, nor a part of, the day to day operations or activities of Tian An Australia".
"Tian An Australia's board is made up of individuals with no state-owned enterprise involvement and all board members are current Australian citizens," he said.
"As mentioned previously, Tian An China Investments Company Limited has no involvement in the day to day operations of Tian An Australia as it is an ASX listed company with a local management team."
*But Mr Hastie said people who live in the Peel-Harvey region deserved a greater say over the project and all three levels of government should invest in thorough due diligence before agreeing to any kind of foreign investment.
"If it were a locally owned Australian company who is seeking to build in the Peel community, with the support of the community, that would be a different thing," he said.
"It doesn't matter if you're Green, Liberal, Labor or if you're not political at all. If you care about our natural environment, if you want to protect local sovereignty, if you want to preserve a natural asset for future generations, jump on board."
Mr Hai-Young said Tian An Australia intended to press ahead with its Point Grey development and was pleased the SAT had accepted the validity of its environmental approvals.
"The company is currently reviewing things in detail and continuing to consult with key stakeholders to enable us to move towards construction of what will be a vitally important project for the Peel region and its people," he said.
Bureau van Dijk's Orbis database, which was used to analyse Tian An China's ownership structure, is used by governments and national security agencies to research links between about 360 million companies globally.
RELATED ARTICLE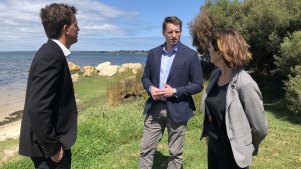 SPECIAL REPORT
Its research also revealed a proposed deal to sell a 50 per cent stake of a Tian An Australia shareholder to Xiamen Xiangyu Group Corporation, a subsidiary of Chinese government-owned real estate firm, would have given it a significant and direct foothold in the Australian real estate market.
Nathan is WAtoday's political reporter and the winner of the 2019 Arthur Lovekin Prize for Excellence in Journalism.
SOURCE: https://www.watoday.com.au/national/western-australia/hastie-rips-mandurah-estuary-marina-developer-over-links-to-chinese-government-20200303-p546ke.html#comments
LIKE CAAN ON FACEBOOK!
https://www.facebook.com/Community-Action-Alliance-for-NSW-744190798994541/?ref=aymt_homepage_panel
CAAN WEBSITE:
https://caanhousinginequalitywithaussieslockedout.wordpress.com/