Migration Alliance has more than 4000 members to muscle … to maintain the exploitation of Visa workers … one wonders how many more exploited Visa workers are out there … ?
Contrary to this 'alliance' Unions have helped Visa workers gain better pay and conditions … have helped Visa Workers obtain compensation … who in fact are playing 'dirty politics'?
What an awful corrupt nation Australia has become since WHO took the reins … ?
READ MORE then SHARE!
Migration agents shamed as temporary visa tsunami fuels slavery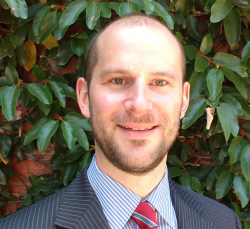 By Leith van Onselen in International Students
February 28, 2020 | 8 comments
Earlier this month, the peak lobby group for Australia's registered migration agents – Migration Alliance – attacked Labor's immigration spokesperson, Kristina Keneally, for claiming that the explosion in temporary visas across the Australian economy was creating exploitation, undercutting local workers and contributing to Australia's chronically low wage growth:
[Keneally's] views drew the ire of Migration Alliance, which has more than 4000 members and represents registered migration agents in Australia, with the group telling the senator to "stop playing dirty politics".

"Effectively what Senator Keneally is trying to do is rob New Zealanders, international students, and working holidaymakers from countries such as Canada, the UK, Ireland, France, South Korea and Japan of the opportunity to live and work in Australia," Migration Alliance said.

"It is abundantly clear that Senator Keneally is the foghorn for the unions. The unions have long detested the working holiday­maker program, and have been pushing to have it abandoned for years."
Two days later, another 70 migrant workers participating in a Federal Government-led seasonal workers program were found to have been exploited and living in "Slum-like living conditions" in Tasmania.
Now, another case of exploitation has been uncovered with 90 foreign workers found illegally packing asparagus and broccoli grown on the Koo Wee Rup farm:
A Gippsland vegetable grower and his associates have been committed to stand trial over more than 100 alleged breaches of the Migration Act.
Giuseppe Vizzarri, Sarith Kit and Chheang Ghek Kim Tang have all pleaded not guilty to allegations they ran a multi-million dollar scheme to use foreign workers.
In December 2016, Australian Border Force (ABF) raided Mr Vizzarri's Koo Wee Rup asparagus and broccoli farm south-east of Melbourne.
Ninety foreigners were discovered working illegally in the packing shed.
After a two-day committal hearing, Melbourne Magistrate Peter Reardon found there was sufficient evidence for a trial.
Mr Vizzarri and his company M&G Vizzarri Pty Ltd are facing 107 charges — including "knowing or being reckless" to the fact the workers were not able to work under the Migration Act.
Some of the alleged victims were not allowed to work at all, others were in breach of their visa conditions by working at the farm…
Another man, Sarith Kit, faces 109 charges — the same ones as the company, plus two other charges of money laundering.
The men and women — from Indonesia, Cambodia, Malaysia and Thailand — were employed on a casual basis to pack asparagus and broccoli grown on the farm, the court was told.
There were "all sorts of shenanigans being used to describe the employment arrangements entered in to," prosecutor Gavin Silbert QC told the court during a committal hearing which began on Wednesday…
Recall that the Migration Alliance's beloved Working Holiday­ Maker program has been found by multiple public inquiries to have exploited migrant workers.
In 2016, the Fair Work Ombudsman completed an inquiry into Australia's backpacker visa scheme, which found that "many backpackers are being subjected to underpayment or non-payment, unlawful deductions, sexual harassment, unsafe working conditions and other forms of exploitation".
The Senate report, entitled A National Disgrace: The Exploitation of Temporary Work Visa Holders, documented widespread abuse of Australia's Working Holiday Maker visa program, which was "consistently reported to suffer widespread exploitation in the Australian workforce".
The 2017 National Temporary Migrant Work Survey found that one in every seven temporary migrant fruit and vegetable pickers were paid $5 an hour or less, and a third $10 an hour or less.
In 2018, a group of academics jointly penned an article in Fairfax claiming that exploitation of temporary migrant farm workers is rampant:
Australia already has more backpackers, and relies more strongly on them for horticultural work, than any country…

Unlike agricultural visas in New Zealand, Canada and the United States, and unlike Australia's own Pacific seasonal worker program, there is no pre-approval of employers. Nor is there systematic ongoing regulation to ensure compliance with workplace laws…

Story after story after story have exposed exploitation on farms…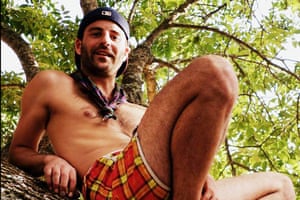 And last year, another "chronic exploitation" of migrant workers on Australia's farms was exposed:
Australian authorities are investigating whether dozens of workers from small, remote Fijian villages may be victims of labour exploitation after allegedly being deceptively recruited to work on farms in north-west Victoria.
…a local Victorian MP said worker exploitation was a "chronic" issue in the Sunraysia region, and that the case would not be surprising…
…several people familiar with the workers in the case told the ABC the Fijians reportedly paid roughly $FJ2,300 ($1,545) to a travel agent in Fiji who obtained tourist visas for them rather than working visas…
The only ones "playing dirty politics" here is the Migration Alliance. *
*Wage theft will not be addressed properly without reforming Australia's visa system, given migrants are 'ground zero' for exploitation, usually by other migrants. *
Leith van Onselen is Chief Economist at the MB Fund and MB Super. Leith has previously worked at the Australian Treasury, Victorian Treasury and Goldman Sachs.
SOURCE: https://www.macrobusiness.com.au/2020/02/migration-agents-shamed-as-temporary-visa-deluge-fuels-slavery/