SMH: The cost of childcare is up 97 per cent over the past two decades while housing is up 94 per cent and food and non-alcoholic beverages are up 62 per cent.
Why Australian families are feeling poorer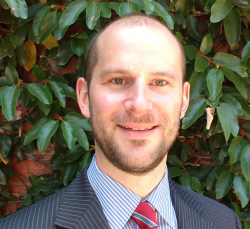 By Leith van Onselen in Australian Economy
February 27, 2020 | 11 comments
Fidelity International has released research which helps to explain why Australian households are feeling the pinch, despite the ABS' reported low growth in inflation and its official cost of living indices.
According to Fidelity, there has been low inflation in discretionary goods that you may want, but high growth in non-discretionary growth that families need:
…by far the largest price rises in the past 20 years is in private secondary school education – up a whopping 203 per cent – and private pre-school and primary education (up 159 per cent).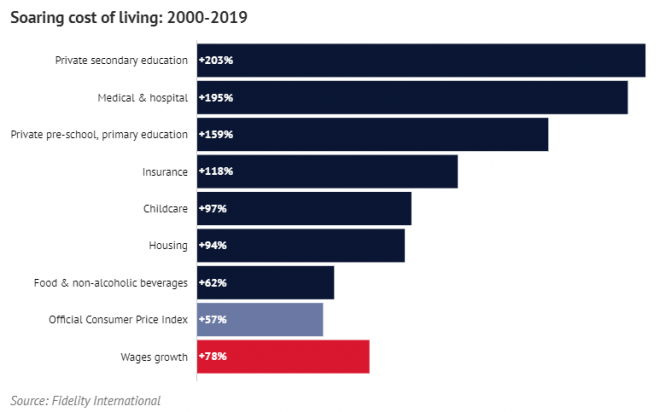 The 2019 Australian Scholarships Group Planning for Education Index reveals that the forecast cost to educate a child starting out now in a government school through to year 12 is more than $68,000. That figure climbs to $127,000 for Catholic schooling and more than $298,000 for private school/independent education…
The cost of medical and hospital care has almost trebled in the past 20 years…
The price of insurance itself has jumped about 118 per cent.
When combined with the zero real household disposable income growth over the past seven years: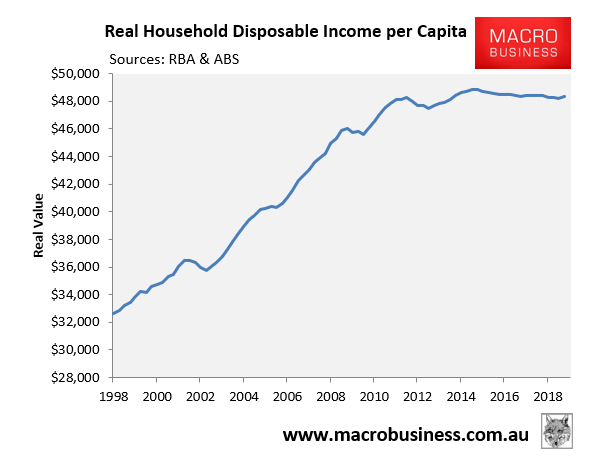 No wonder Australian households are feeling the pinch, despite official measures of inflation also cratering.
Leith van Onselen is Chief Economist at the MB Fund and MB Super. Leith has previously worked at the Australian Treasury, Victorian Treasury and Goldman Sachs.
SOURCE: https://www.macrobusiness.com.au/2020/02/why-australian-families-are-feeling-poorer/