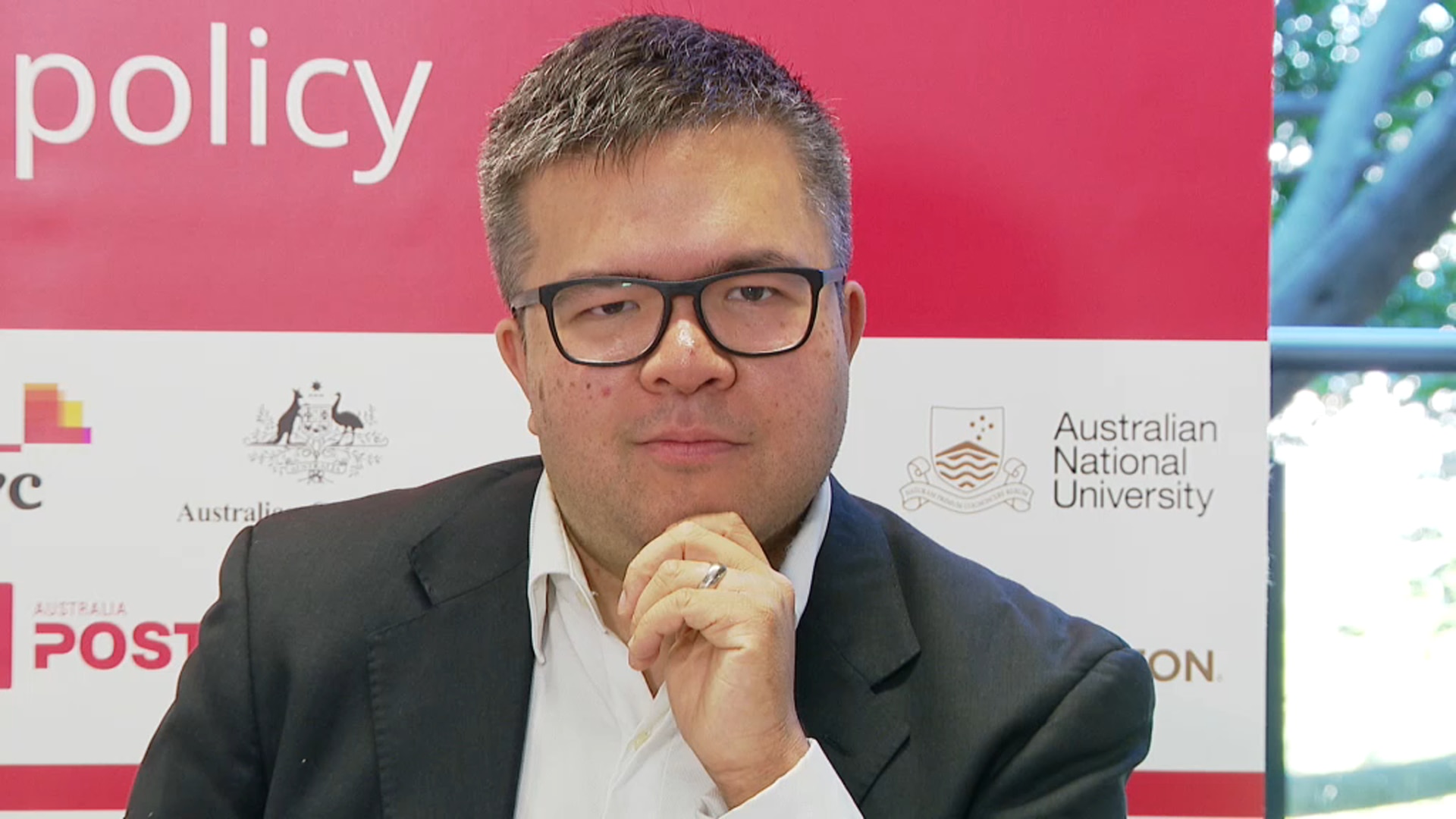 Per Capita think tank research fellow Osmond Chiu.SBS News
THIS REPORT details a researcher's view, Osmond Chiu that …
-political parties set targets for preselecting culturally diverse candidates because Australia's parliaments are more homogenous than other English speaking democracies

-this idea was put forward in a paper for the Think Tank 'China Matters'

-their aim being to promote nuanced sound policy for Australia's relationship with China

-that only 4 per cent of Federal MPs have a non-European heritage

-to the author it is embarrassing as 15% are of Asian background whereas in the UK 10% were from minority groups and in New Zealand 13% were from Pacific or Asian backgrounds
.bundling the two groups together; one would tend to believe the majority in New Zealand would be from the Pacific Islands

-Chiu claims Labor affiliation; works for Per Capita
.he advocates political parties in 20% of winnable seats pre-select such candidates and this process be halted if genuine attempts are not undertaken
THIS SMH article then mentions the 'intense scrutiny' Ernest Wong faced over donations and Gladys Liu having links to the CCP …
Read more:
'China revelations lead Labor senator to call for Gladys Liu to front Parliament over donation'
Reported as recently as 25 November 2019 https://caanhousinginequalitywithaussieslockedout.com/2019/11/25/china-revelations-lead-labor-senator-to-call-for-gladys-liu-to-front-parliament-over-donations/
-he goes on to claim 'transparency' and the people be the final judge

WELL, another Chinese philosopher, Sun Tzu, in the 5th Century BC is believed to have written 13 chapters about the 'art of war' and included the issues that need to be overcome to achieve victory!
ARE we, because of our apparent blindness and stupidity, setting up a time in the future where we will be consumed by 'A New Order' … not of our own making?

China's new hottest app on the block is a propaganda resource that teaches "Xi Jinping thought" and requires the Communist Party's 90 million members to read it daily.
ARE we to be prevented from having such a conversation?

SO much … probably more than ever before … is public discourse softly controlled … ?
Report calls for preselection targets to elect more culturally diverse MPs

A researcher has suggested political parties set targets for preselecting "culturally diverse" candidates after finding Australia's parliament is more homogenous than those of comparable English-speaking democracies.
In a new paper for the think tank China Matters – which aims to stimulate "nuanced" discussion of China and promote "sound policy" for Australia's relationship with the country – progressive researcher Osmond Chiu found just 4 per cent of Australian federal MPs have non-European heritage.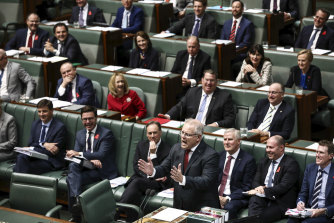 "This is embarrassing," Mr Chiu writes, noting Asian-Australians alone comprise about 15 per cent of the population.
In contrast, 10 per cent of MPs who won seats in Britain's recent election are from black and minority backgrounds, and New Zealand has almost 13 per cent of MPs of Pacific or Asian ethnicity.
Mr Chiu, who is Labor-aligned and works for Per Capita, a think tank dedicated to fighting inequality, argues Australian political parties should set a target of running "culturally diverse" candidates in 20 per cent of winnable seats, with preselections halted if parties do not make a "genuine attempt" to find suitable candidates.
RELATED ARTICLE
Several Asian-Australian politicians have faced intense scrutiny in recent years, with claims before the NSW Independent Commission Against Corruption that state MP Ernest Wong hid the source of large donations to the NSW Labor Party, allegedly made by Chinese Communist Party-linked billionaire Huang Xiangmo.
Federal Liberal MP Gladys Liu also faced questions last year about her former membership of organisations with alleged ties to the Chinese Communist Party.
Mr Chiu argues transparency is the best way to combat the mistrust of Chinese-Australian politicians.
He backs widespread calls for a federal national integrity commission and a cap on political donations. But Mr Chiu said political candidates should not be vetted by a third-party organisation.
"I would be extremely uncomfortable with some other organisation, some institution vetting who could run for Parliament," Mr Chiu said. "We have provisions about who can run for Parliament in our Constitution and I think the best we can really do are things that enable as much transparency as possible and allow the public to be the final judge."
Nick is a journalist for The Sydney Morning Herald.
SOURCE: https://www.smh.com.au/politics/federal/report-calls-for-preselection-targets-to-elect-more-culturally-diverse-mps-20200225-p54448.html
LIKE CAAN ON FACEBOOK!
https://www.facebook.com/Community-Action-Alliance-for-NSW-744190798994541/?ref=aymt_homepage_panel
SEARCH CAAN WEBSITE … for more reports on Gladys Liu, Ernest Wong, Xi Jinping, the CCP, Huang Xiangmo, political donations
https://caanhousinginequalitywithaussieslockedout.wordpress.com/