LVO has a different take on this … and he could well be right! …
' … allow the Chinese owners of these homes to build high-rise apartments on St Georges Road Toorak – Melbourne's most exclusive patch of real estate … they will inevitably squeal like stuck pigs and demand immigration be cut.'
The same with Sydney's exclusive Mosman, Point Piper and Hunters Hill whereby they have even cut their maximum number of extra dwellings from a max of 300 to as little as 150 down to some 70 – 130 dwellings meanwhile their neighbours in Ryde and Lane Cove are subject to thousands more!
PROTEST SYDNEY!
Another FIRB failure: Chinese land bank Melbourne property
By Leith van Onselen in Australian Property
February 24, 2020 | 11 comments
The paucity of Australia's foreign investment laws have been exposed again, with Chinese nationals land banking Melbourne property:
Nearly $60 million worth of real estate in one of Toorak's most-exclusive streets has been reduced to a patch of dirt, with mystery surrounding what's going to happen to it.

On well-heeled St Georges Road, where two grand mansions once stood side by side, sits a couple of Melbourne's priciest vacant blocks after bulldozers razed both properties.

Melbourne real estate records were smashed a few years ago when a Chinese buyer paid just under $40 million for the 1920s Mowbray mansion at 18 St Georges Road…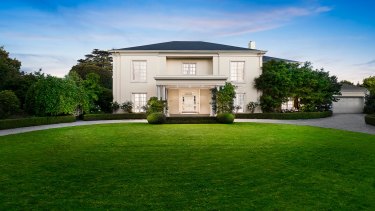 The former Mowbray mansion at 18 St Georges Road in Toorak.
Title documents show the property belongs to a buyer by the name of Qi Yang. The Australian Financial Review reported at the time that Mr Qi won Foreign Investment Review Board approval to buy the land, which came with a hefty $5 million stamp duty bill.
The City of Stonnington said no plans had been lodged for the property after a demolition permit was granted in May last year…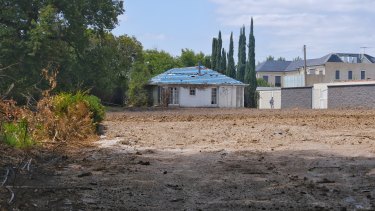 The tennis court, pool and mansion are no more at 18 St Georges Road.CREDIT:LUIS ENRIQUE ASCUI
There is no sign of tradies next door either, since the Idylwilde mansion was controversially torn down in 2015, prompting an outcry in the community over lost heritage.
Bought for $18.5 million in 2013, the former landmark 1913 estate at 16 St Georges Road is now chock full of weeds and surrounded by security fencing.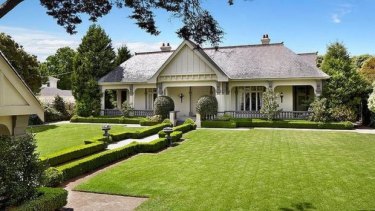 The former house at 16 St Georges Road, Toorak.
The Idylewilde mansion was destroyed in 2015.CREDIT:EDDIE JIM
The lack of action has prompted speculation about landbanking.

Owner Xiaoyan "Kylie" Bao put the property on the market last year with a $40 million plus price guide after plans to build a grand $18 million home were shelved…
There are two general problems pertaining to foreign investment in Australian residential real estate.
*First, Australia has refused to implement global anti-money laundering (AML) rules pertaining to real estate gate keepers (e.g. real estate agents, accountants, conveyancers, etc).
CAAN: And Lawyers!
LVO: This has left Australia with the weakest property AML rules in the world, and has opened the way for illegal money to gush through Australian real estate: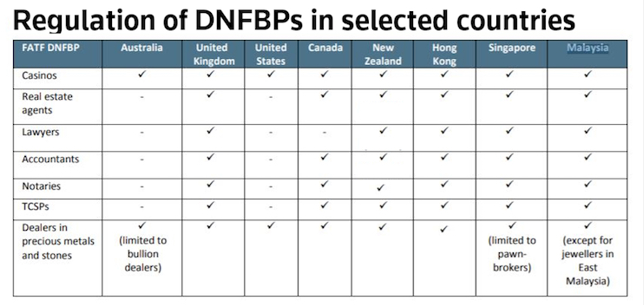 *Second, as highlighted above, the Foreign Investment Review Board (FIRB) has been far too liberal granting approvals to buy *established dwellings, whereas the Australian Taxation Office (ATO) has failed to enforce the rules precluding foreign nationals from purchasing established homes without prior FIRB approval. *
If I had my way, * I'd allow the Chinese owners of these homes to build high-rise apartments on St Georges Road Toorak – Melbourne's most exclusive patch of real estate.
The *wealthy elite pull the government's strings. And once they are forced to suffer from overdevelopment, they will inevitably squeal like stuck pigs and demand immigration be cut.
Put another way, the best way to stop the mass immigration scam is to force the wealthy elites in Toorak to be swamped by ugly high-rise developments, alongside the associated congestion.
Why should their living standards be safeguarded when the rest of Melbourne's is being trashed? Let them share the pain.
Leith van Onselen is Chief Economist at the MB Fund and MB Super. Leith has previously worked at the Australian Treasury, Victorian Treasury and Goldman Sachs.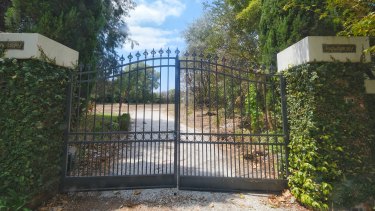 The gates of Mowbray remain after a 1930s mansion was knocked down in Toorak.CREDIT:LUIS ENRIQUE ASCUI
SOURCE: https://www.macrobusiness.com.au/2020/02/another-firb-failure-chinese-land-bank-melbourne-property/
CAAN FACEBOOK:
https://www.facebook.com/Community-Action-Alliance-for-NSW-744190798994541/?ref=aymt_homepage_panel
WEBSITE:
https://caanhousinginequalitywithaussieslockedout.wordpress.com/