FEAR OF MISSING OUT! SO SAD! We saw their glum faces yesterday … among them young professionals competing with buyers from overseas at 'Open Houses' across Sydney yesterday … Saturday …
RE Agent says
"There are people who are feeling like they've missed the boat or are going to if they don't purchase straight away. I don't know where that's come from."
NOT MUCH YOU DON'T!
WHAT the real estate sector don't talk about …
With the corrupt SCUMMO government exemption from Anti-Money Laundering Laws for Real Estate Gatekeepers … inticing your foreign clients to launder their 'Hot Black Money' in Australia's domestic housing … no doubt there is much fear and loathing among aspiring Australian First Home Buyers!
https://caanhousinginequalitywithaussieslockedout.com/2020/02/22/how-did-the-real-estate-gatekeepers-weasel-their-way-out-of-the-second-tranche-of-the-anti-money-laundering-laws/?fbclid=IwAR3FZylMqsZU9KPlRt8bb8Osrn60TTTt9HvuOMTFSO7KCdOtKKCKRAyBmCY
THIS is apart from competing with more Australian FHBs entering the market …
AUSTRALIA … what do you reckon? How much longer do we put up with this B.S.?
VIEW:
TND Ask the Expert on Saving to buy your First Home
https://caanhousinginequalitywithaussieslockedout.com/2020/01/31/tnd-ask-the-expert-on-saving-to-buy-your-first-home/
FHB Scheme Good for Property Sector
https://caanhousinginequalitywithaussieslockedout.com/2020/01/18/fhb-scheme-good-for-property-sector/
Theres just a handful of Sydney suburbs cheap enough to qualify for the Governments first home loan scheme
https://caanhousinginequalitywithaussieslockedout.com/2020/01/03/theres-just-a-handful-of-sydney-suburbs-cheap-enough-to-qualify-for-the-governments-first-home-loan-scheme/
Insiders: Morrison's FHB deposit subsidy to lift property prices
https://caanhousinginequalitywithaussieslockedout.com/2019/11/12/insiders-morrisons-fhb-deposit-subsidy-to-lift-property-prices/
SEARCH for First Home Buyers Deposit Subsidy to find earlier expert reports
AUSTRALIA … what do you reckon? How much longer do we put up with this B.S.?
What is causing the rapid property price growth? Author Paul Glossop weighs in on why he thinks Australian property price growth is so strong.
'Fear of missing out' back for Sydney first-home buyers as prices rise
KATE BURKE JOURNALIST
'First-home buyers are pressing ahead with their dreams of home ownership, rushing to buy in inner and middle-ring suburbs as rapid price growth threatens to push them further out of reach.
The number of first-home buyers jumping into the market and how much they are prepared to borrow has soared in recent months, as Sydney prices continue to rebound.
"There's definitely a fear of missing out," said Tom Scarpignato of Belle Property Neutral Bay.
"There are people who are feeling like they've missed the boat or are going to if they don't purchase straight away. I don't know where that's come from." '
–First-home buyer numbers in NSW are at their highest level since 2012
-ABS latest lending figures show
-the average loan size in December was up more than 15 per cent year-on-year
-stamp duty exemptions and concessions for first-home buyers for properties up to $650,000 and $850,0000 respectively; up more than 25 per cent
–Sydney first-home buyers quick to take up the federal First Home Loan Deposit Scheme; with as little as a 5 per cent deposit
-about 1100 first-home buyers; more than half are above 30
-in Sydney just over one-third of homes sell under the $700,000 scheme cap
-less than 3500 scheme spots remain; an additional 10,000 to be released from July
-the lower north shore is one of the hardest areas to break into; among a dozen regions where 12 per cent or fewer properties sold under the cap
-Manly and its surrounding suburbs had the least opportunity; with 1.9 per cent of property sales below the cap
-followed by the Baulkham Hills, Pittwater and Leichhardt regions
'But that's not stopping first-home buyers getting into such markets, with 70 stamp duty exemptions and concessions granted for the lower north shore over the same period.
The majority, though, have to spend well over the caps, unless they want an unrenovated one-bedroom unit or studios, Mr Scarpignato says, with first-home buyers generally spending from $900,000 right up to $1.6 million, which would secure a two-bedroom apartment or a one-bedroom with parking.
"Even in some of the more expensive areas there are a decent share of units being sold under the cap, but of course that proportion is falling quite rapidly," said Domain economist Trent Wiltshire.
Almost 30 per cent of apartments sold in inner Sydney were under the cap, as were about one-third of units in and around Marrickville and Botany and half of apartments in the Ryde region and Cronulla area.
However the pool of eligible properties across Sydney would shrink to about 27 per cent of homes if the current rate of price growth continued, Mr Wiltshire said. Add further competition from potential interest rate cuts and another 10,000 scheme spots, and first-home buyers are feeling the pressure to get in.
In the Ashfield area, where almost two-thirds of units are selling below the cap, Jackson Cox of Richard Matthews Real Estate is seeing huge first-home buyer demand, particularly for older units.
"I'm seeing more than double the first-home buyers … than what there was at the end of last year," he said. "I think that there's probably quite a bit of urgency.
"They're really trying to target that $650,000 price point to avoid stamp duty, but will go up to $700,000 if they can," he said, noting an auction for a two-bedroom unit last week drew four first-home buyers who pushed the price up to $699,000.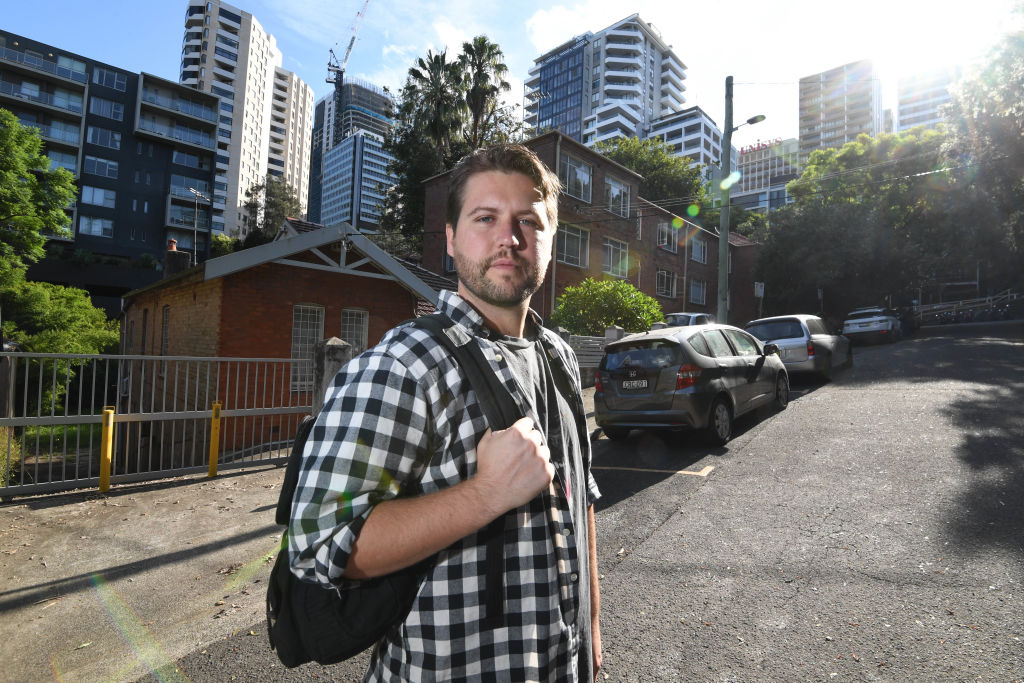 Among them is Tom Armstrong, who has three months to buy with his scheme spot. While "super small" apartments in the city were not completely out of reach, he quickly decided to turn his search to Ashfield and Croydon in the inner west, then further afield to Parramatta to try to get a two-bedroom apartment.
"It's been pretty full-on, a lot of [the properties] have line-ups at the door, especially the inner west ones," the 30-year-old said. "I definitely want to get in as soon as possible while there is stuff I like, three months isn't that long if you're too picky."
While most scheme spots nationally were being used to buy houses, Mr Armstrong said that was not viable in Sydney unless you moved really far out.
Mr Wiltshire said the government would likely need to revise price caps next year if it continued with the scheme, but noted this might only put further upward pressure on prices.
"Yes, it will help those people that get to use the scheme, get into the market earlier … but overall it's not really helping housing affordability because it's pushing prices up."
Aris Dendrinos of Richardson & Wrench Hurlstone Park said two-bedroom apartments in the Marrickville area had pushed over the cap in recent months, leaving many first-home buyers disappointed.
"It's very challenging now to be getting a two-bedroom apartment for that price, and that's pretty confronting. I helped buyers get similar apartments for $610,000 six months ago," he said.
Mr Dendrinos said he was increasingly seeing first-home buyers compromise on the size of the apartment they wanted, or looking to borrow more, because they didn't want to change their location.'
What is available for first-home buyers?
Percentage of property type sold below the price caps
Capital city
FHLDS price cap
Houses
Units/apartments
All dwellings
Sydney
$700,000
30%
48%
36%
Melbourne
$600,000
28%
61%
37%
Brisbane
$475,000
34%
65%
41%
Perth
$400,000
33%
62%
35%
Adelaide
$400,000
32%
69%
38%
Hobart
$400,000
35%
51%
38%
Canberra
$500,000
13%
62%
34%
Darwin
$375,000
24%
70%
39%
Notes: all residential properties sold with a recorded price, 1 July to 31 December 2019. Capital cities are Greater Capital City Statistical Areas. Source: Domain Group.
SOURCE: https://www.domain.com.au/news/fear-of-missing-out-back-for-sydney-first-home-buyers-as-prices-rise-932720/?utm_campaign=strap-masthead&utm_source=smh&utm_medium=link&utm_content=pos5&ref=pos1
LIKE CAAN ON FACEBOOK!
https://www.facebook.com/Community-Action-Alliance-for-NSW-744190798994541/?ref=aymt_homepage_panel
SEARCH CAAN WEBSITE:
https://caanhousinginequalitywithaussieslockedout.wordpress.com/