YET another betrayal!
SEARCH CAAN WEBSITE for earlier reports on Bellamy's
ASIC charges Kathmandu founder Jan Cameron over Bellamy's stake
Wealthy businesswoman Jan Cameron, the founder of Kathmandu, could face up to five years in jail after the corporate regulator alleged she lodged a misleading statement regarding her interest in infant formula company Bellamy's.
In a bombshell announcement on Friday, the Australian Securities and Investments Commission (ASIC) said Ms Cameron would appear in the Hobart Magistrates' Court on criminal charges following an ASIC investigation.
She could face up to $40,250 in fines over two alleged breaches of corporations law.
In a statement ASIC alleged that when Bellamy's listed on August 1, 2014, Ms Cameron had a substantial holding of 14 million Bellamy's shares through herself and the Black Prince Foundation.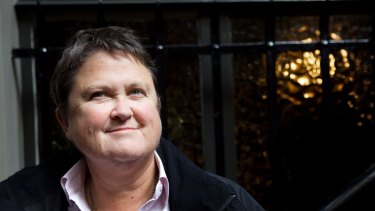 The market regulator claims that several days later Ms Cameron "failed to disclose" the interest, equal to 14.74 per cent of Bellamy's shares, as was required under corporations law.
The Black Prince Foundation is an entity domiciled in Curaçao, an island in the Caribbean.
Additionally, ASIC alleges that around mid-February 2017, "Ms Cameron lodged with Bellamy's an initial substantial holder notice that was misleading on the basis that it failed to properly disclose her true and complete relationship with Black Prince and the basis upon which she had an interest in 14 million Bellamy's shares".
Ms Cameron was first revealed as the controlling power behind Black Prince in 2017 amid a fierce battle for control of Bellamy's, in which the businesswoman sought to replace four of Bellamy's independent directors with her own picks, giving her board control.
The push followed a tumultuous time for the company, with Bellamy's shares entering a trading halt in late 2016. after it was revealed the company's market share in China had plunged, and that it was facing pressure on its sales after new Chinese regulations on infant formula took effect.
Former chief executive Laura McBain was dumped following the controversy, which saw Bellamy's shares crunched by as much as 60 per cent over the period.
Ms Cameron's coup was partially successful, with a resulting extraordinary general meeting putting two of her delegates on the board after a spill, though she missed out on a board seat herself.
The charges are listed for a mention hearing before the Hobart Magistrates' Court on March 12. The maximum penalty for a misleading substantial holder notice under corporations law is a five-year jail term, and or a $36,000 fine. The maximum penalty in August 2014 for failing to lodge a substantial holder notice as required was six months' imprisonment, and or a $4250 fine.
The action is being prosecuted by the Commonwealth Director of Public Prosecutions.
The Sydney Morning Herald and The Age contacted Ms Cameron for comment.
The Age and The Sydney Morning Herald have also contacted the law firm Murdoch Clarke for comment. The firm's Ben Swain has acted for Ms Cameron in the past and is listed as the trustee for the Elsie Cameron Foundation, a charitable organisation established by Ms Cameron named after her mother.
RELATED ARTICLE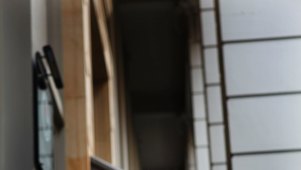 A Bellamy's spokesman said: "Bellamy's is no longer an ASX-listed company and has no comment, it's a matter for Jan Cameron."
Bellamy's has made headlines over the past two years as its plans to expand in China hit a major roadblock. Bellamy's had applied to Chinese regulators in late 2017 for approval to sell its organic infant formula products in Chinese shops, but it could not gain approval. The setback weighed on the company's revenues and profit in 2019.
The company revealed a $1.5 billion takeover bid from China Mengniu Dairy Company. The deal won regulatory and shareholder approval and was completed in December.
Ms Cameron never publicly stated her position on the deal, but a change of substantial holder notice to the ASX in November disclosed the sale of millions of Bellamy's shares. Observers took the move as a sign that she was unlikely to oppose the takeover.
The November statement revealed that Ms Cameron's holding, direct and indirect, had moved from 17.13 per cent at the time of her previous notice to 13.06 per cent. The statement also showed the sale of almost 3.5 million Bellamy's shares in September, just days after the Chinese takeover deal was announced.
Ms Cameron was a Bellamy's director between May 2007 and May 2011.
Dominic Powell writes about the retail industry for the Sydney Morning Herald and The Age.
Darren is the mining and agribusiness reporter for The Age and The Sydney Morning Herald.
SOURCE: https://www.smh.com.au/business/companies/asic-charges-kathmandu-founder-jan-cameron-over-bellamy-s-stake-20200214-p540ri.html
LIKE CAAN ON FACEBOOK!
https://www.facebook.com/Community-Action-Alliance-for-NSW-744190798994541/?ref=aymt_homepage_panel
SEARCH CAAN WEBSITE for more Reports!
https://caanhousinginequalitywithaussieslockedout.wordpress.com/