The Great Australian Dream is keeping the economy weak

Economics Editor February 12, 2020
Do you worry about the enormous size of your mortgage? If you do, it seems you're not the only one. And the way Reserve Bank governor Dr Philip Lowe sees it, people like you are the main reason consumer spending is so weak and the Reserve and the Morrison government are having so much trouble getting the economy moving.
Until the global financial crisis in 2008, we were used to an economy that, after allowing for inflation, grew by about 3 per cent a year. The latest figures show it growing by barely more than half that. (This, of course, is before we feel the temporary effects of bushfires and the coronavirus.)
This explains why the Reserve cut its official interest rate three times last year, dropping it from a record low of 1.5 per cent to an even more amazing 0.75 per cent. Cutting interest rates is intended to encourage people to borrow and spend. So far, however, it's shown little sign of working.Play Video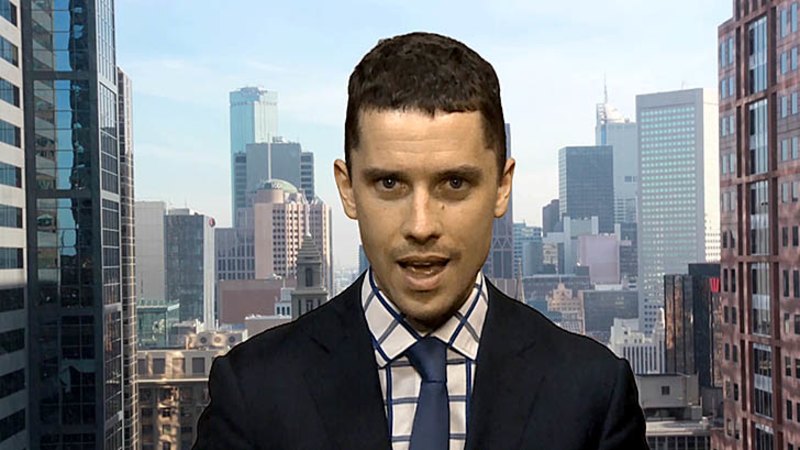 Play video2:44Coronavirus outbreak having big impact on tourism, economy and budget
The federal government has responded to the current situation on the Coronavirus, as well as a ministry reshuffle.
Similarly, the first stage of the massive tax cuts that were Scott Morrison's key promise at last year's election, a new tax break worth more than $1000 a year to middle-income-earners, was expected to give the economy a kick along once people started spending the much bigger tax refunds they got after the end of last financial year.Advertisement
Despite Treasurer Josh Frydenberg's confident predictions, it didn't happen. Why have the authorities had so little success at pushing the economy along? Why did real consumer spending per person actually fall in the year to September?
That's what Lowe sought to explain to the House of Reps economics committee last Friday. His theory – which he backed up with statistical evidence – is that, the combination of weak growth in wages with falling house prices has really worried a lot of people with big mortgages.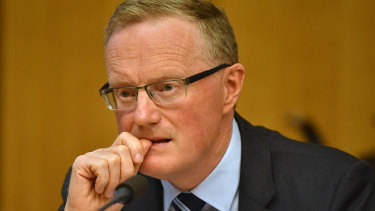 So, rather than increase their spending on goods and services, they cut it and used whatever spare money they could to pay down their mortgage.
In principle when interest rates fall, people with home loans now have more money to spend on other things. In practice, however, most people leave their monthly payments unchanged. The amount they're paying above the bank's newly reduced minimum payment comes straight off the principal they owe, thus further reducing (by a little) the interest they're charged.
That's pretty much standard behaviour for Australian home-buyers. But this time they've also avoided spending their tax refunds, leaving the money in their "offset account". They may or may not decide to spend it later. But for as long as it's sitting in the offset account it's reducing their net mortgage debt and the interest they're paying.
But get this: not content with those two moves, households have also decided to cut their consumer spending and so save a higher proportion of their income. It's a safe bet that people with home loans have got that extra saving parked in their offset accounts.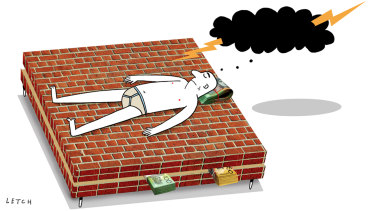 Lowe makes the point that, when worried home-buyers take money sent their way to get them spending and use it to reduce their debt, this does bring forward the day when they feel confident enough to start spending again. That's true, but very much second prize.
If people with mortgages are feeling anxious, that's hardly surprising. By June last year, household debt reached a record 188 per cent of annual household disposable income, before falling a bit in the September quarter (see above). About half that debt was for owner-occupied housing and about a quarter for personal loans and credit cards, leaving about a quarter for housing investment debt.
RELATED ARTICLE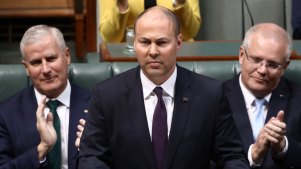 EXCLUSIVE
This is higher than in most rich countries, but that's mainly because of our generous tax breaks for negatively geared property investors, a loophole most other, more sensible countries have closed.
But hang on. Those of us living in Melbourne or Sydney (but not elsewhere in Australia) know that, in response to the recent cuts in interest rates, people have resumed borrowing for housing, causing house prices to stop falling and start rising again.
Is this a good thing? Lowe can see advantages and disadvantages. On the plus side, rising house prices are likely to make people with big mortgages feel less uncomfortable and so get closer to the point where they allow their spending to grow. It also brings forward the day when the building of new homes stops falling and starts rising again.
On the negative side, is it really a great thing for house prices to take off every time interest rates come down? How's that going to help our kids become home owners?
Lowe asks whether we benefit as a society from having very high housing prices relative to the level of our incomes. "There are things that we could do on the structural side . . . to have a lower level of housing prices relative to income." They're much lower across the United States, for instance, even though, by and large, the Americans' interest rates have been lower than ours.
What are these "things on the structural side" we could be doing to make our housing more affordable? He didn't say. But I think he was referring to more liberal council zoning regulations and to getting rid of the many tax concessions that favour home owners at the expense of would-be home owners, including negative gearing.
Ross Gittins is the Herald's economic editor.
Ross Gittins is the Economics Editor of The Sydney Morning Herald.
SOURCE: https://www.theage.com.au/business/the-economy/the-great-australian-dream-is-keeping-the-economy-weak-20200211-p53zmq.html