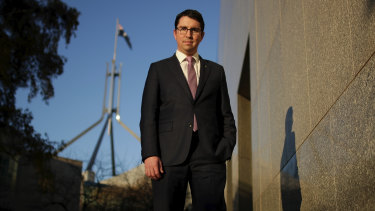 Labor MP Patrick Gorman is advocating the introduction of a financial interest register for senior public servants including the head of independent agencies.CREDIT:ALEX ELLINGHAUSEN
DRAIN THE SWAMP ACROSS …
ALP: Senior public servants should declare all their interests
By Leith van Onselen in Australian Politics
February 4, 2020 | 9 comments
Labor federal member for Perth, Patrick Gorman, wants all senior public servants to be forced to declare their financial and personal interests, in a bid to improve transparency and confidence in our public institutions:
The Morrison government now requires senior public servants to reveal gifts or benefits worth more than $100…

But Mr Gorman, who was once an adviser to prime minister Kevin Rudd, said there should be even more transparency about the financial and community links of senior public servants.

"We've only half-done the job," he told The Sunday Age and The Sun-Herald.

Federal politicians, at the start of every parliamentary term, have to reveal their own and their family members' financial and personal interests.

These include financial holdings such as mortgages, partnerships, shares, directorships and substantial assets…

Mr Gorman said that, by following the lead of politicians in declaring their interests, senior public servants would be able to quell any concerns about their advice being affected by financial or community links…

Mr Gorman, who envisages the register would be overseen by the Prime Minister's Office or the head of his department, said public companies required their senior staff and directors to declare their financial interests.

Senior public servants should be no different.
This makes sense. Senior public servants hold considerable power and are incredibly well paid, with the highest ranked public servants earning close to $1 million (see tables below):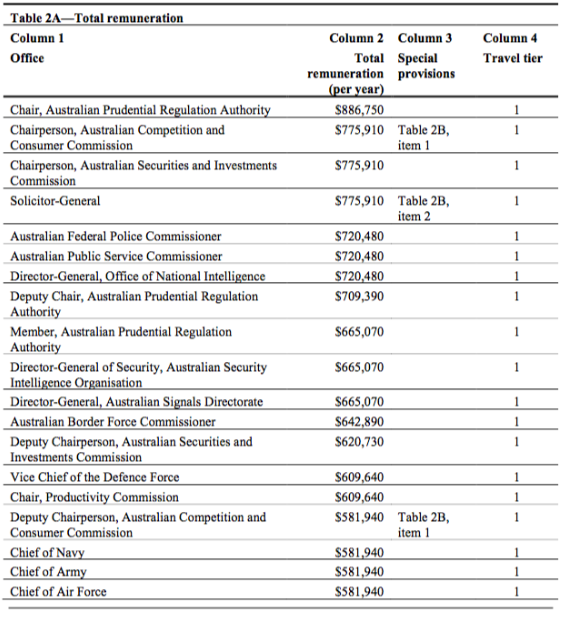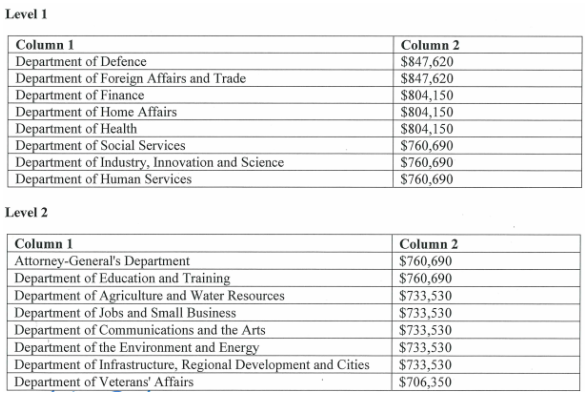 But why stop there?
How about a federal ICAC with full powers that include ability to investigate and charge politicians?
Drain the swamp across the federal government.
Leith van Onselen is Chief Economist at the MB Fund and MB Super. Leith has previously worked at the Australian Treasury, Victorian Treasury and Goldman Sachs.
SOURCE: https://www.macrobusiness.com.au/2020/02/alp-senior-public-servants-should-declare-all-their-interests/