"VISA PRIVATISATION is a massive risk. It could lead to increased costs of visas, worker exploitation, data security breaches and will make protecting our national security more difficult."
VIEW:
Coalition's Visa Privatisation will torpedo Australia's borders
https://caanhousinginequalitywithaussieslockedout.com/2019/09/13/coalitions-visa-privatisation-will-torpedo-australias-borders/
SEARCH CAAN WEBSITE for Visa Privatisation to trace the history of this outrageous proposal!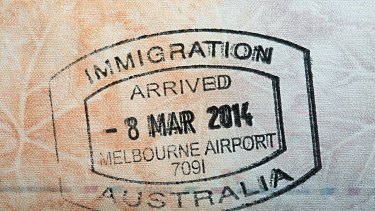 Photo: The Department of Home Affairs is determining the successful bidder for a project to manage a new online system to process visas.
Senate crossbench to derail visa privatisation
By Leith van Onselen in Immigration
January 29, 2020 | 7 comments
The senate crossbench looks set to scuttle the Morrison Government's planned privatisation of Australia's visa system after the Department of Foreign Affairs and Trade (DFAT) advised that the reform would likely need to be legislated: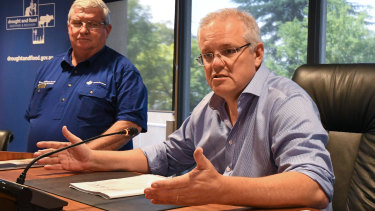 Prime Minister Scott Morrison. The government claims the proposed changes, which would involve private companies processing certain "low-risk visas", will improve efficiency and reduce costs.CREDIT:AAP
The department's incoming government brief to Home Affairs Minister Peter Dutton, released under Freedom of Information laws, says the plan "will likely require new supporting legislation".
*The contentious proposal could be dead on arrival with Labor, the Greens and Centre Alliance all vowing to vote against the move in the Senate…
Opposition assistant immigration spokesman Andrew Giles seized on the Home Affairs briefing to claim the government's plan was "dead in the water".

"The Department of Home Affairs' own advice is that this privatisation requires legislative change.

Labor won't support this. It's clear that they don't have the numbers in the Senate," Mr Giles said.

"Visa privatisation is a massive risk. It could lead to increased costs of visas, worker exploitation, data security breaches and will make protecting our national security more difficult."

Centre Alliance senator Stirling Griff, whose party holds two votes in the upper house, said the government should remain in full control of all visa systems.

"This is not something that should be outsourced," he said.

"The government argument for outsourcing the end-to-end system is primarily based on them (government) failing to invest and develop appropriate infrastructure. So they fail and then they consider that's a good enough reason to drop the ball and spend significant money on having another entity have a go?"
Privatising Australia's visa processing is unambiguously bad policy.
Visa processing is an essential government service and a natural monopoly.
Its sale will inevitably result in end-users being gouged by the new monopoly private owners, as well as a reduction in transparency.
The first assistant secretary of the Department of Home Affairs, Andrew Kefford, recently boasted that visa privatisation is the "most significant reform to the Australian immigration system in more than 30 years", and claimed it would make the "visa business" profitable by including "premium services for high-value applicants", while providing "commercial value-added services".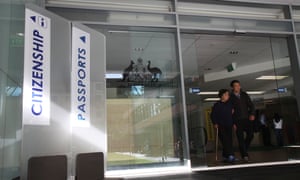 The Australian government is looking to outsource its visa operations and it wants 90% of applications to be assessed and decided automatically. Photograph: April Fonti/AAP: FEBRUARY 2018
In other words, the Morrison Government would effectively make Australia's visa system 'pay to win' and a profit-based. This is exactly what has happened in the United Kingdom, which privatised its visa processing in 2014 with disastrous results (see here and here).
Adding a profit motive and turning the visa system into a quantity-based "pay to win" business will also eliminate what little integrity there is left, and risks Australia losing complete control of migration numbers.
This whole plan is another case study in the Game of Mates.
Leith van Onselen is Chief Economist at the MB Fund and MB Super. Leith has previously worked at the Australian Treasury, Victorian Treasury and Goldman Sachs.
SOURCE: https://www.macrobusiness.com.au/2020/01/senate-crossbench-to-derail-visa-privatisation/
LIKE CAAN ON FACEBOOK:
https://www.facebook.com/Community-Action-Alliance-for-NSW-744190798994541/?ref=aymt_homepage_panel
WEBSITE:
https://caanhousinginequalitywithaussieslockedout.wordpress.com/