AFTER CHINA introduced its capital controls into commercial property in 2016 Hong Kong and Singapore picked up where they left off!
HOWEVER … Chinese investors are largely holding onto the assets they have in Australia … including China's sovereign wealth fund, CIC portfolio of nine (9) office towers including Deutsche Bank, 126 Phillip Street, Sydney, the BT Tower, and 120 Collins Street, Melbourne!!
Total foreign investment levels into Australia's commercial property market reached $11.5 billion in 2019
Singapore was the biggest foreign buyer by country with about $4.3 billion invested directly in Australia's commercial property market …
READ MORE!
HOW good's this? Not very … Why not Australian Super and Pension Funds?
Hong Kong And Singaporean Investors Fill Void Left By China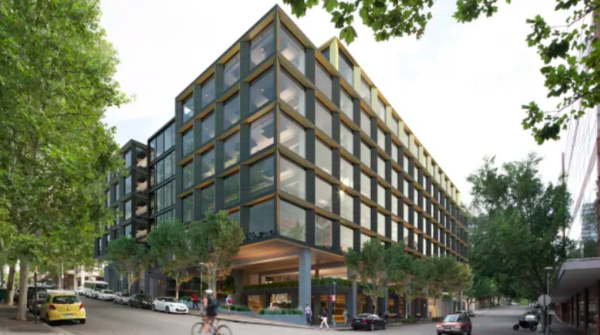 Singapore-listed property trust Suntec REIT bought an office development in Sydney for $297 million.
EXTRACT from 'Hong Kong and Singaporean investors fill void left by China'
by Ingrid Fuary-Wagner
28 JANUARY 2020
'Mainland China's investment in commercial real estate in Australia fell off a cliff after peaking in 2015 (?) but other Asian investors have been quick to fill the void as the flow of capital from Hong Kong and Singapore soars to record levels.'
In 2016 China introduced its capital controls policy to stop vast sums going offshore.
Its flow of capital into Australian commercial real estate fell from almost $4Bn in 2015 to $225.8M in 2019.
At the same time Hong Kong investments increased from $465.6 million to almost $2.1 billion in 2019.
In 2019 foreign investment in the commercial property market in Australia reached $11.5Bn
-33% of the total investment; JLL research
-Singapore the largest foreign buyer with $4.3Bn invested in 2019; commercial property market
-U.S. invested some $3Bn
-and increased activity from Hong Kong institutional and private money
-a large investment of capital from the sale of Blackstone's Sydney CBD office tower to the $31Bn Hong Kong listed Link REIT for $638M
JLL's head of research Andrew Ballantyne said.
"Hong Kong money has been in Australia for a long period of time but I think if you were to highlight a specific factor, obviously what's going on at the moment in Hong Kong with some of the social unrest is potentially a catalyst for groups looking to invest in offshore markets," he said.
The fact that the Hong Kong listed Link REIT chose Australia for its first investment outside of Hong Kong and mainland China spoke volumes to how the Australian market was viewed globally, Rob Sewell, JLL's head of office investments, said.
"Diversification benefits and a transparent commercial real estate market will continue to drive foreign investment into Australia, and buyers from Singapore, Hong Kong, Canada and China have also shown a willingness to take partial stakes in top-tier institutional grade stock," he said.
"If you look at Singapore, a large part of the capital that comes in is either from GIC, their sovereign wealth fund, or the Singaporean REITs, who have a desire to seek geographical diversification in their portfolio and for a lot of them it's really just about investment in Australia."
-Singapore is expected to remain at the top of the list of where offshore capital will flow from in 2020
-but the country to watch was Japan
-the Japanese sovereign wealth fund, Government Pension Investment Fund (GPIF), surpassed that of Norway
.the world's largest with a total asset value of about $2.2 trillion.
"We're starting to see a little bit more noise coming out of groups from Japan," Mr Ballantyne said. "GPIF has started to invest in offshore markets. They've just bought a part share in Brussels Airport.
"Whether they get captured in our numbers depends on whether they invest directly or invest in a local wholesale fund, which gets classified as domestic [capital]."
*While the inflow of capital from China had stalled, there hadn't been "a complete outflow" of capital with Chinese investors largely holding on to the assets they have in Australia.
Mr Ballantyne pointed to China's sovereign wealth fund CIC's portfolio of:
-nine office towers it acquired for $2.45Bn from Investa Property Group's portfolio – the largest direct real estate transaction in Australia's history – in 2015.
Photo: Deutsche Bank, 126 Phillip Street, BT Tower; The Skyscraper Centre photo
Photo: 120 Collins Street, Melbourne; Skyscraper Centre photo
ABOVE PHOTOS two of the office towers acquired by CIC!
SOURCE: https://www.commercialrealestate.com.au/news/hong-kong-and-singaporean-investors-fill-void-left-by-china-923953/
LIKE CAAN ON FACEBOOK:
https://www.facebook.com/Community-Action-Alliance-for-NSW-744190798994541/?ref=aymt_homepage_panel