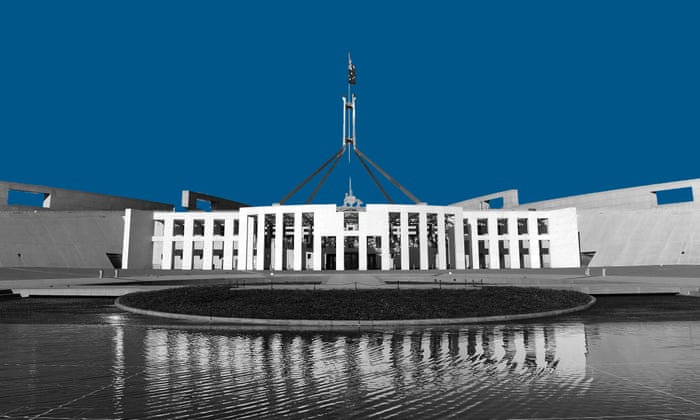 SHARE!
READ MORE!
DESPITE THIS the government has abandoned efforts to bring real estate gatekeepers into the AML regulatory net …
SHARE ON FACEBOOK … then copy and paste this report into an email for your contacts! EVERYONE should know!
Start the conversation across Sydney, NSW and Australia!
Australian corruption worsened "significantly" since 2012
By Leith van Onselen in Australian Economy
Transparency International has released its latest * corruption index, which reveals that Australia is among 21 nations where perceived corruption has worsened "significantly" over the past eight years.
*Copied below!
From The Guardian:
Australia scored 77 from a possible 100, the same mark as last year. It means Australia has again failed to reverse a longer-term decline of eight points since 2012…

Australia is listed as being among 21 nations that have "significantly declined" in the same time period.

The Transparency International Australia chief executive, Serena Lillywhite, said the "corrosive" influence of money in politics was continuing to undermine government integrity.

"What the corruption perceptions index clearly shows is that the murkier the political donations trail is, the more corrupt a country is perceived to be," Lillywhite told the Guardian…

Australia is among two-thirds of countries across the world that are either stagnating or showing signs of deterioration in their anti-corruption efforts…

"Countries that perform well on the CPI gave stronger campaign finance regulation, and broader political consultation, not just listening to well connected individuals and special interest groups," she said…

Scores are based on perceptions of corruption among experts and business executives. The aggregate score combines 13 surveys and assessments of corruption from a variety of reputable bodies.
*In 2017, Transparency International ranked Australia as having the world's weakest property anti-money laundering (AML) rules, failing all 10 priority areas.
Since then, the federal government has abandoned efforts to bring real estate gatekeepers into the AML regulatory net.
CAAN: The Morrison Government exempted the Real Estate Gatekeepers from the second tranche of the AML LAWS in October 2018!
LVO:
When combined with various donations and grants scandals, no wonder perceived corruption has worsened.
Leith van Onselen is Chief Economist at the MB Fund and MB Super. Leith has previously worked at the Australian Treasury, Victorian Treasury and Goldman Sachs.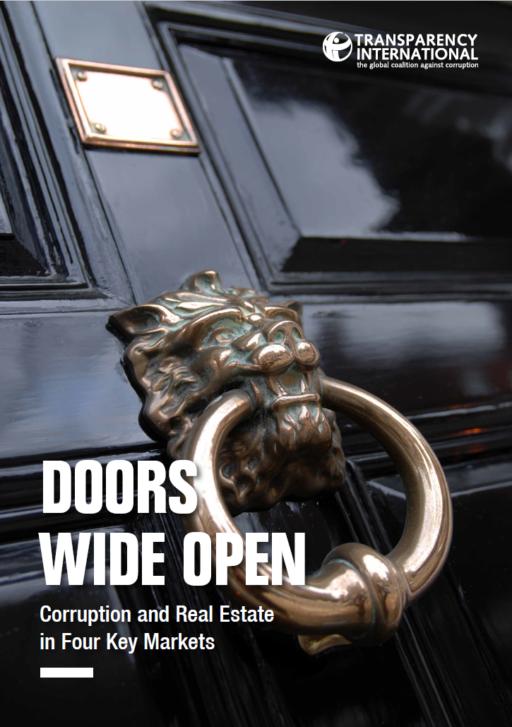 SOURCE: https://www.macrobusiness.com.au/2020/01/australia-corruption-worsened-significantly-since-2012/
LIKE CAAN ON FACEBOOK:
https://www.facebook.com/Community-Action-Alliance-for-NSW-744190798994541/?ref=aymt_homepage_panel
WEBSITE:
https://caanhousinginequalitywithaussieslockedout.wordpress.com/
TRANSPARENCY INTERNATIONAL: CORRUPTION INDEX
CORRUPTION AND UNSOLICITED PROPOSALS: RISKS, ACCOUNTABILITY AND BEST PRACTICES
This Anti-Corruption Helpdesk brief was produced in response to a query from one of Transparency International's national chapters. The Anti-Corruption Helpdesk is operated by Transparency International and funded by the European Union.
Query
What are the corruption risks posed by unsolicited proposals (USPs)? If governments choose to consider USPs, how can they minimise risks, and ensure transparency and accountability in the delivery of infrastructure projects? What are the international best practices in USP policies?
Summary
Unsolicited proposals (USPs) have grown in popularity as an innovative, cost-saving type of public-private partnership. However, the unsolicited, sometimes secretive, nature of these projects and the barriers to traditional competition in public-private partnerships make them vulnerable to corruption risks. This brief details concrete steps governments can take to minimise corruption risk when dealing with USPs during the submission, evaluation, study development, procurement and implementation phases. General best practices include clearly explained guidelines with detailed timelines, opening the project for competitive tender when it has been accepted, establishing clear guidelines for the government and private sector roles, and disclosing details of the project to the public as early as possible to mitigate perceptions of corruption. It concludes with some successful examples of past projects.
Contents
Introduction
Corruption and USPs
Minimising risk and ensuring accountability in USP policies
Best practices in USP policies
Main points
USPs are vulnerable to several corruption risks because of their low levels of transparency and competition.
There are mechanisms that governments can enact before even receiving a USP to be transparent and accountable about the submission and evaluation process.
When proceeding with a USP there are ways that governments can make the tender and procurement process open to competition to eliminate opportunities for patronage or kickbacks.
Clear evaluations and specific ex ante timelines throughout the process can reduce opportunities for corrupt coordination and mitigate the public's doubts.
Authors
Jessie Bullock, tihelpdesk@transparency.org
Reviewer:
Marie Chêne, Transparency International
Date
15/01/2020
Tags
SOURCE: https://knowledgehub.transparency.org/helpdesk/corruption-and-unsolicited-proposals-risks-accountability-and-best-practices