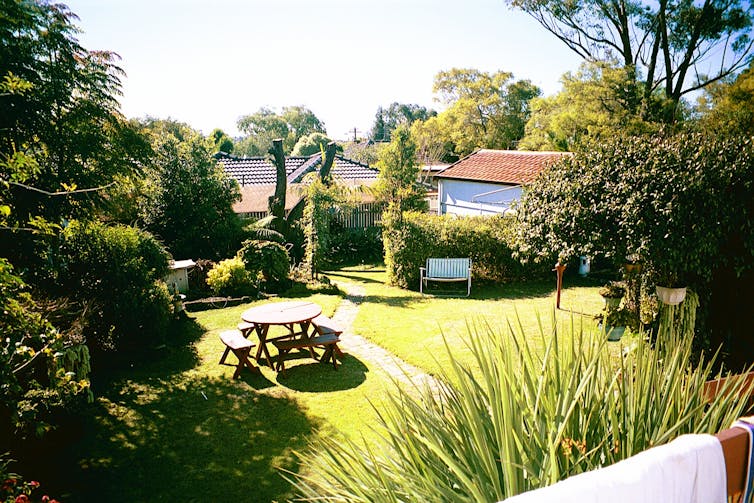 Photo: The Conversation
THEY are forced to … by the Awfulizers … the Urban Taskforce, the Property Council of Australia (Scomo wrote their policy prior to entering politics), the UDIA, the REIA and others …
The NEWS Corp papers are full of it … the SPIN … like when communities oppose townhouse developments the industry cries that this could compound an emerging housing shortage … b.s.
WHEN in fact the supply cannot keep up with the 'foreign demand'
OR … with a subliminal message like this!
'Super-sized apartments with three or more bedrooms are making a comeback, accelerating the shift away from traditional detached homes with a backyard.' … like it's gospel!
KEY POINTS …
–mass immigration policy has led to higher density living; tiny lots of 200M2 X 6M wide (Greenfields Housing Code)
–storey upon storey the developer makes a motzer
-a New Zealand survey revealed people consider having a backyard much more important than living close to work, public transport, parks or schools
–projections from developer lobby, the Urban Taskforce; apartments will make up half of Sydney's dwellings mid-century; with one quarter of Sydney dwellings will be detached houses
WHAT TO DO? ….
CAAN has a Campaign Plan. It can be adapted to many issues!

VIEW:

https://caanhousinginequalitywithaussieslockedout.com/2020/01/28/until-it-happens-huh/?fbclid=IwAR2da_mlaPesnep2MrViKk378WS8dL_0ATR8Ua_jdGxU7dAHN8ceq1cH8LU
Aussies aren't "choosing to live in apartments". They are forced to.
By Leith van Onselen in Australian Property
January 20, 2020 | 15 comments
Data from the Housing Industry Association shows that the median housing lot in Australia is now 441.2sq m, compared with the traditional quarter-acre block of 1,000sq m. The rising cost of residential land is also prompting more people to opt for high-density living, with apartments now accounting for 30% new housing developments.
Demographer Bernard Salt says changing lifestyles means that many Australians do not want a large backyard. From The Australian:
More Australians than ever are choosing to live in units and townhouses. A decade ago, only 12 per cent of new homes were apartments; that proportion has now grown to 30 per cent and was set to rise further, said HIA chief econo­mist Tim Reardon…
The HIA's snapshot of the Australian backyard shows it to be a shadow of the grassy hub that dominated family life for gener­ations when the quarter-acre block held sway. By 2001, the median­ capital city land lot had shrunk to 606.7sq m, falling to 469.7sq m in 2010…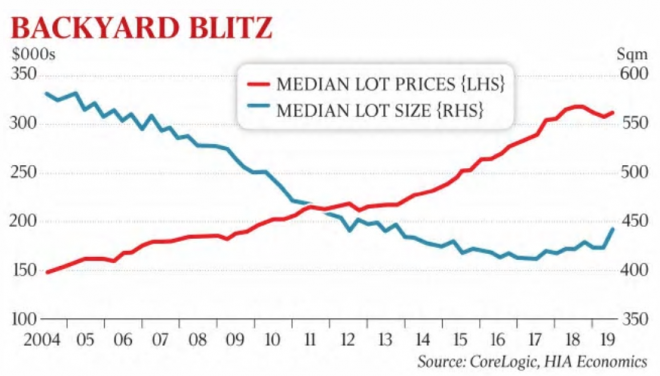 Corporate demographer and columnist Bernard Salt said Aust­ralians had shunned the big backyard due to the expense and a reluctance to commit time to maintaining a lawn and garden.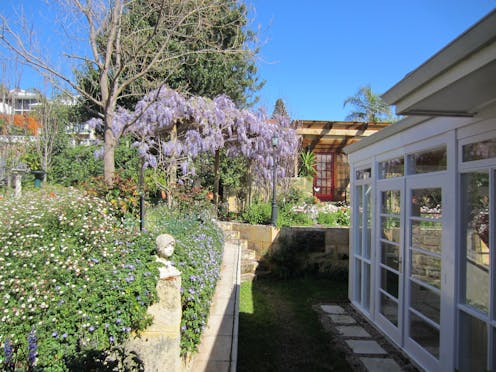 Photo: The Conversation
*This notion that Australians are "choosing" to live in apartments instead of detached houses was comprehensively destroyed last month by academics from the University of Western Australia:
*Around the world, the vast majority of people are flocking to cities not to dwell in their centres but to live in the new suburbs expanding their outer limits. Reflecting this, from 2000 to 2015, the expansion of urbanised land worldwide outpaced urban population growth…

We love our leafy suburbs

The "Australian dream" of owning your own home is often automatically associated with a detached house on a block of land. It's seen as a mark of having "made it".

*For instance, a study in Perth found that, if they had the money, 79% of people would prefer a separate dwelling and 13% a semi-detached option. Only 7% preferred flats, units or apartments.

Evidently, the suburban dream runs deep in the Australian cultural psyche. Australia is not alone in this. As a result of widespread preference for suburban living, globally we are not in the age of urbanisation but rather the age of suburbanisation. *
A recent survey from New Zealand came to an identical result: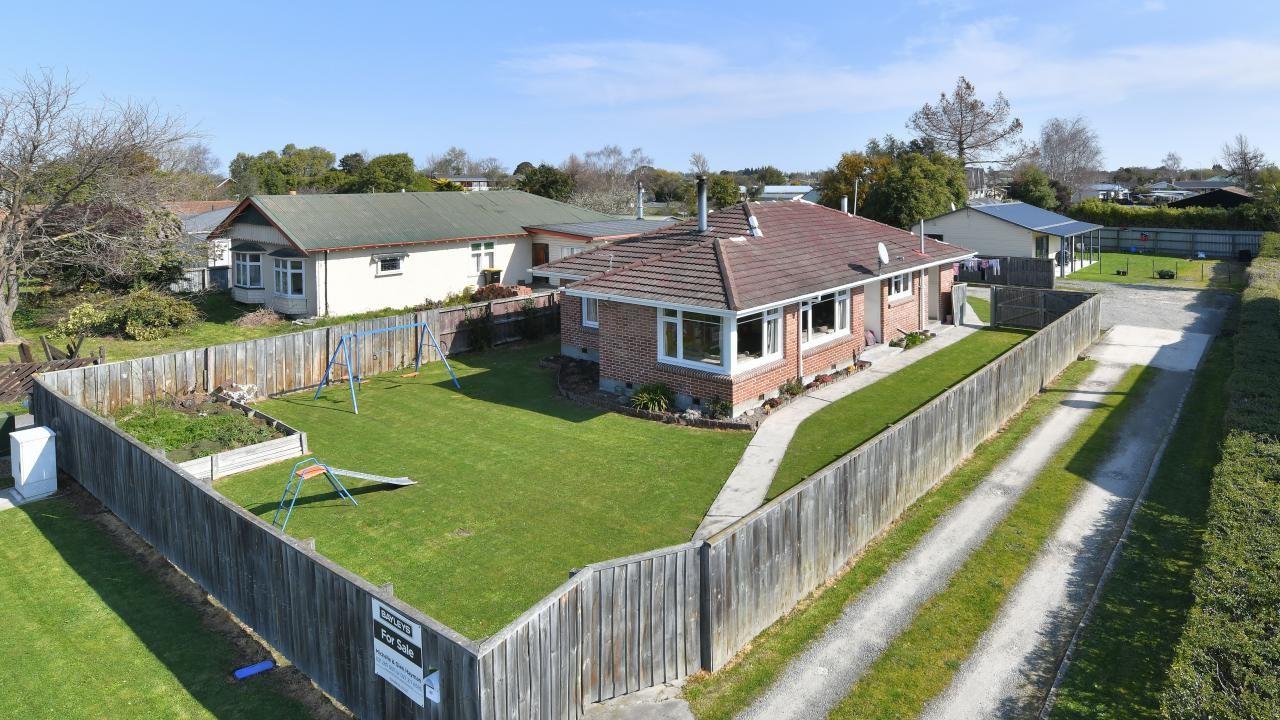 Photo: Bayleys.
The Nexus Planning & Research survey of 1,008 people aged 18 and over shows 49% consider a backyard essential when buying a home, and another 42% think one would be nice to have.
*It's interesting to see that people consider having a backyard much more important than living close to work, public transport, parks or schools," says Westpac's Robert Hill.
"Owning a home with a nice backyard has traditionally been central to the Kiwi dream, and the recent rise in house prices and increase in apartments doesn't seem to have dented that."
*Thus, if given the choice, the overwhelming majority of Australians (and New Zealanders) would prefer to live in a detached house with a backyard than a townhouse or apartment.
The problem is, high density living is no longer a choice, but rather has been forced upon Australians via the federal government's mass immigration policy: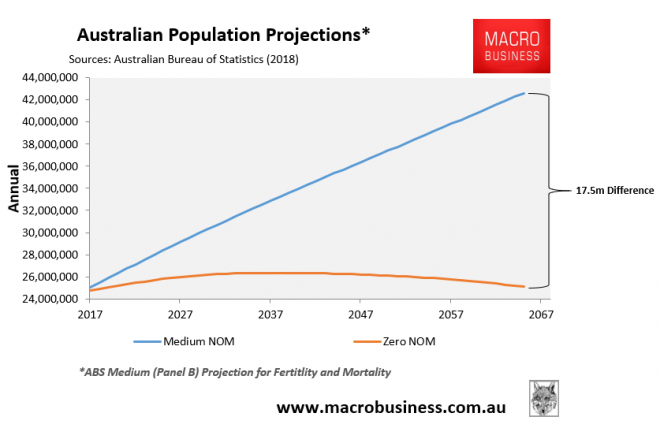 *This 'Big Australia' policy has already seen the nation swell by 6 million people since the turn-of-the-century, with most of this growth occurring in Sydney and Melbourne. Moreover, our major capital cities are officially projected to roughly double again over the next half-century as Australia adds another 17.5 million people through immigration: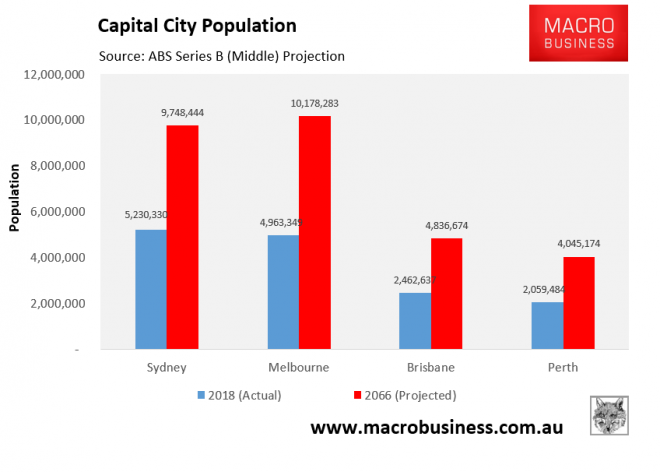 The situation is particularly dire in Sydney, which is Australia's immigration capital and the most land constrained.
CAAN Photo: Sydney's north; typical cutterbox development across Sydney; tiny balconies to house tools, washing, chairs with view of more apartments
According to projections from the Urban Taskforce, apartments will make up half of Sydney's dwellings mid-century, whereas only one quarter of Sydney dwellings will be detached houses: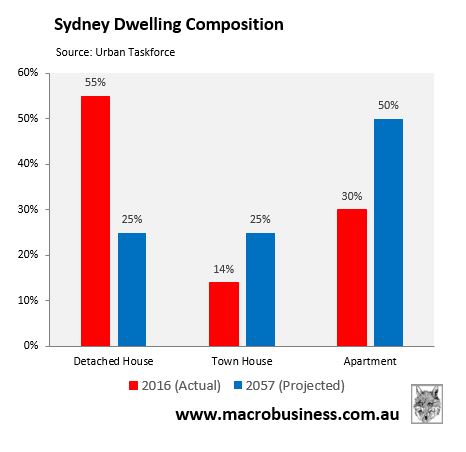 That's the death of The Australian Dream right there. And this is celebrated by the Big Australia boosters, who continue to gaslight the population into believing it's in our best interests.
Photo: Daily Telegraph; tree-lined street Wahroonga
Leith van Onselen is Chief Economist at the MB Fund and MB Super. Leith has previously worked at the Australian Treasury, Victorian Treasury and Goldman Sachs.
SOURCE: https://www.macrobusiness.com.au/2020/01/aussies-arent-choosing-to-live-in-apartments-they-are-forced-to/
CAAN FACEBOOK:
https://www.facebook.com/Community-Action-Alliance-for-NSW-744190798994541/?ref=aymt_homepage_panel
WEBSITE:
https://caanhousinginequalitywithaussieslockedout.wordpress.com/