EXTRACT … LVO from MACRO BUSINESS … assessment
HIGH-RISE Apartments continue to mushroom across Sydney
An Ipsos poll of residents for advocacy group the Committee for Sydney found the quality of construction and the structural integrity of towers were by far their biggest safety concerns, followed by fears of becoming trapped in a fire…

Of those surveyed, 36 per cent were concerned and 48 per cent a little concerned about the structural integrity of high-rises. Only 16 per cent did not have any safety concerns…

-almost three in five – notably homeowners, retirees and those 50 and over – felt "a lot more negative" towards developers

–support for greater density in people's own suburbs has dropped

-a third of those surveyed were supportive, down from 40 per cent in 2018

–Sydney's population to balloon by 1700 people a week for the next 50 years

–huge volume of apartments to be built very quickly; thus corners cut and build quality compromised
CAAN: As a community let your local MPs know you want a cutback to the prior sustainable immigration of 70,000 people annually, and no Visa Manipulation (migration by the backdoor) with some 400,000 calling Australia home each year!
VIEW: https://www.macrobusiness.com.au/2020/01/84-of-sydneysiders-concerned-about-high-rise-build-quality/
Cracked towers spark widespread safety fears about high rises: poll

January 13, 2020
Eight in 10 Sydneysiders have safety concerns about the structural soundness of high-rise apartment buildings in the wake of the crisis sparked by the cracked Opal and Mascot towers.
An Ipsos poll of residents for advocacy group the Committee for Sydney found the quality of construction and the structural integrity of towers were by far their biggest safety concerns, followed by fears of becoming trapped in a fire. Both easily outranked crime as major concerns.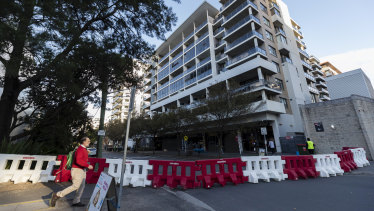 Retirees, people aged 50 and over, home owners and women are more concerned than the average of those polled about high-rise building safety, while men, high-income earners and those living in towers are less worried.
Of those surveyed, 36 per cent were concerned and 48 per cent a little concerned about the structural integrity of high-rises. Only 16 per cent did not have any safety concerns.
The poll shows the recent structural defects in high-rises have dented people's perceptions of the developers behind the buildings. Almost three in five – notably homeowners, retirees and those 50 and over – felt "a lot more negative" towards developers due to the problems.
Play video1:39Opal tower residents out of pocket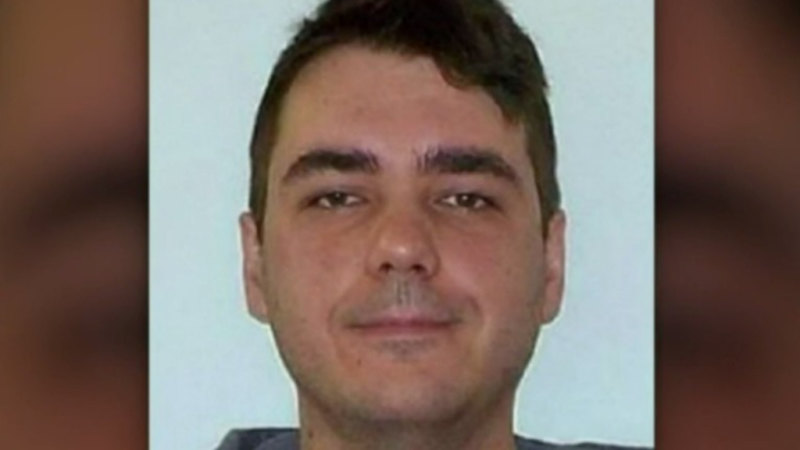 Opal Tower's owners corporation is claiming that some residents are still out of pocket and is demanding the builder pays up.
Karen Stiles, the executive officer of the non-profit Owners Corporation Network, said there needed to be "root and branch reform" of the building industry to restore public confidence.
"We need rigour in the system to ensure that buildings are delivered fit for purpose," she said.
Severe cracking in the Opal Tower at Olympic Park in December 2018, and the evacuation from Mascot Towers six months later, have stoked public concerns. Of the four in five people aware of the problems, 91 per cent said they were a little or a lot more concerned.
RELATED ARTICLE
Committee for Sydney chief executive Gabriel Metcalf said the appointment of a building commissioner in August, and reforms to make it easier for people who bought defective properties to seek damages, were important steps towards restoring confidence. "However, all parties – government, industry, regulators – must work to rebuild public confidence," he said.
A NSW parliamentary inquiry into building standards will also resume next month.
The representative sample of 1000 Sydney residents shows younger people are more likely than retirees and those 50 and over to support greater housing density.
Mr Metcalf said it reflected a global pattern where younger people were choosing the convenience of denser living over suburban areas. This meant demand for "in-city living" would keep increasing.
The highest support for greater urban density is in satellite centres such as Parramatta, Liverpool and Chatswood, and outer suburbs within the Hills District and the Sutherland Shire, while the lowest support is in the CBD and inner city.
CAAN: Parramatta, Liverpool and Chatswood are populated largely by immigrants and Visa holders. Chatswood is a city being built by Chinese Communist Party money (View CAAN Website for audio of David Lee, GeoPolitical Strategist on Chatswood)
Also in discussion with Australian Millennials as they enter their 30s they tend to desire a small cottage with a yard rather than an apartment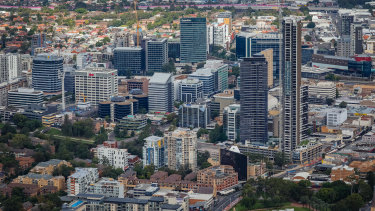 With Sydney experiencing a boom in apartment buildings in the past decade, support for greater density in people's own suburbs has dropped. A third of those surveyed were supportive, down from 40 per cent in 2018.
The survey found people rated the best aspects of high-density living as convenience and cheaper housing, while the worst were the crowded nature of developments and neighbours.
It also revealed confusion about the meaning of the term "medium density", a term that prompted descriptions ranging from townhouses and apartments to low-rise buildings.
CAAN: Medium-density was originally the description given to apartment blocks of 4, 5 or 6 storeys.
We have seen articles about the Medium-Density Housing Code also including these apartment blocks along with terraces, townhouses, manor houses, villas. triplex and duplex …
SOURCE: https://www.smh.com.au/national/nsw/cracked-towers-spark-widespread-safety-fears-about-high-rises-poll-20200106-p53p7n.html
CAAN FACEBOOK:
https://www.facebook.com/Community-Action-Alliance-for-NSW-744190798994541/?ref=aymt_homepage_panel
WEBSITE:
https://caanhousinginequalitywithaussieslockedout.wordpress.com/