PHOTO: Sandringham Beach is used as part of a joke about the Queen's Christmas speech. (Supplied)
NOT only will many tourists steer clear of bushfire smokin Austraya … but the World-wide media has been very critical of the Scomo Government handling of this disaster … and of the Scomo/Australian Government stance on CLIMATE CHANGE …
THIS is not going away …
Tourism industry king hit by bushfires
By Leith van Onselen in Australian Economy
10 JANUARY 2020
Australia's tourism industry is Australia's fifth biggest export, according to the Department of Foreign Affairs and Trade: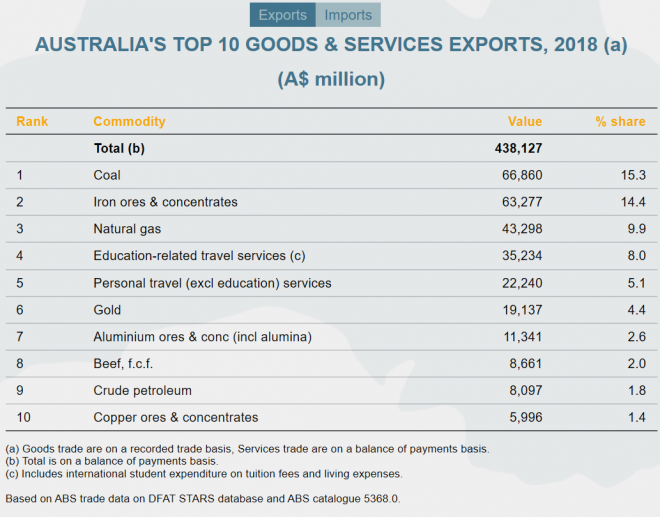 Export revenues have also roughly doubled since 2013: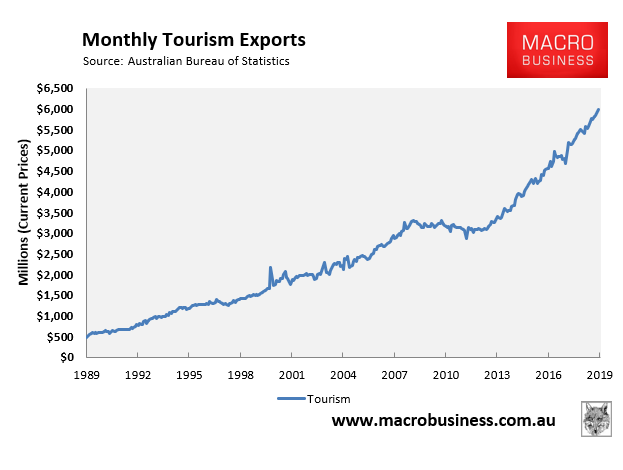 However, there are widespread concerns that the bushfire crisis will stop international tourists from visiting Australia, smashing the industry alongside export revenue.
Overnight, the US Department of State urged American tourists not to visit those parts of Australia affected by bushfires until the risk of fire has passed, noting that the fires might continue until April.
PHOTO: Fiona Mutton is the fourth generation owner of Len Mutton & Co, a small dress and homewares store in Braidwood. (ABC News: Andrew Kennedy) … this is horrific for small businesses in our country towns relying on passing tourist trade!
US tourists are also being advised that smoke is causing poor air quality in areas not directly impacted by the fires.
Around 800,000 US tourists visit Australia each year, ranking behind China and New Zealand as Australia's biggest source of tourists.
With Australia's bushfires garnering a huge amount of global media attention, we risk a widespread global boycott of Australia by foreign tourists.
When added to lower tourism flows by domestic travellers, the economic impact could be profound. And this comes at a time when the private sector is already in recession: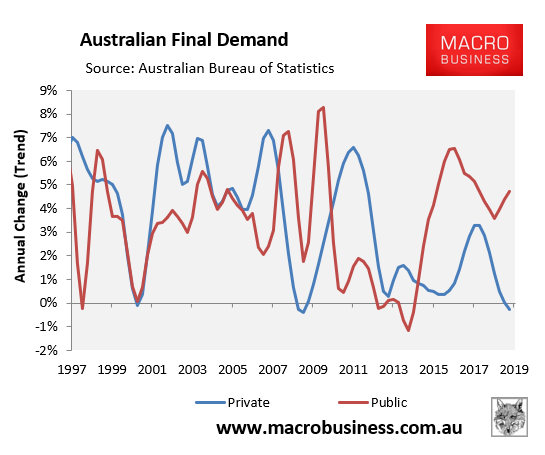 Leith van Onselen is Chief Economist at the MB Fund and MB Super. Leith has previously worked at the Australian Treasury, Victorian Treasury and Goldman Sachs.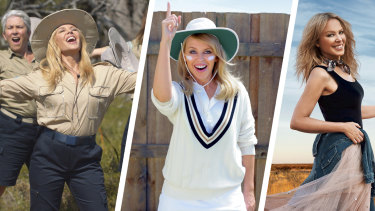 Kylie Minogue fronts the Matesong campaign in the biggest Tourism Australia investment in the UK for more than a decade.
SOURCE: https://www.macrobusiness.com.au/2020/01/tourism-industry-king-hit-by-bushfires/#comments
CAAN FACEBOOK:
https://www.facebook.com/Community-Action-Alliance-for-NSW-744190798994541/?ref=aymt_homepage_panel
WEBSITE:
https://caanhousinginequalitywithaussieslockedout.wordpress.com/