'Worst thing that can happen': Local tradies afraid they'll miss out on rebuilding work
Our coverage of the bushfire crisis is free for all readers. Please consider supporting our journalism with a subscription.

January 7, 2020
Local tradespeople from communities devastated by bushfires are concerned out-of-town businesses will take the lion's share of rebuilding work worth hundreds of millions of dollars.
If that happens, locals say, they will be unable to employ subcontractors and spend money in towns already reeling from the drought and the loss of tourists during what is usually peak season.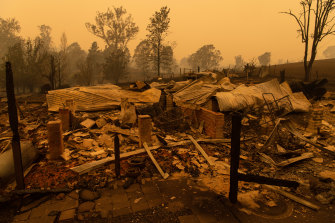 "It's probably the worst thing that can happen," builder Tony Lawson told The Sydney Morning Herald and The Age from Narooma on the NSW South Coast. "You'll have people coming in from out of town trying to capitalise on the situation".
Mr Lawson, whose apprentice and plasterer lost their homes in the fires, said he was ready to do rebuilding work and could employ up to 20 subcontractors and two permanent staff but was afraid insurers would give jobs to their preferred building companies.
Treasurer Josh Frydenberg told insurance bosses at a meeting in Canberra on Tuesday to prioritise local tradespeople and said he had received a "guarantee" they would.
RELATED ARTICLE
"The insurance companies have already lined up builders to start the rebuild process and what is very pleasing, and I underlined this point to the insurance companies today, to prioritise the use of local tradespeople," he told reporters.
Campbell Fuller, head of communications at the Insurance Council of Australia (ICA), said insurers sought to use local contractors "where feasible and practical" but that "insurers' priority is to help customers quickly and make sure repairs and rebuilding work are done to the highest standard in the shortest possible time".
For that reason, many insurers had pre-existing arrangements with building companies, Mr Fuller said, adding some of those might use local subcontractors.
Joe Nasser, a plumber from Batemans Bay who has spent the days since the fires hit on New Year's Eve doing jobs for friends and neighbours for free, said he had seen people from elsewhere arriving with building equipment and offering cheap rates.
"The local guys haven't even had a chance to breathe," Mr Nasser said.
Play video2:23Australia Bushfires: PM to do 'whatever it costs'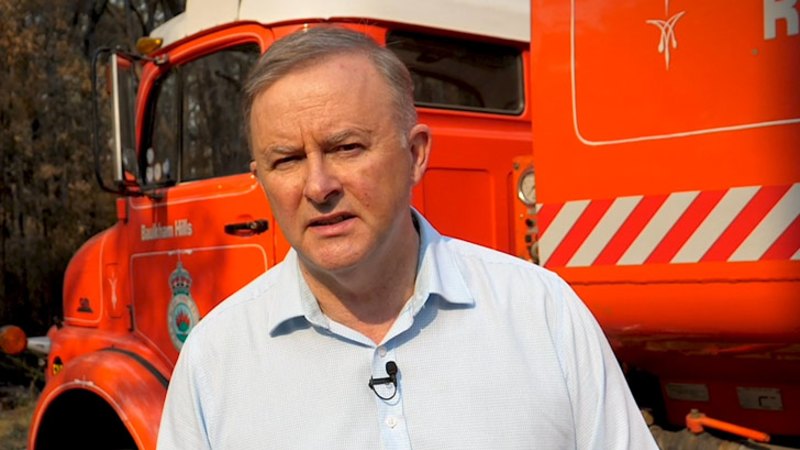 Scott Morrison promised to do 'whatever it costs' as the federal government announced a $2b bushfire relief fund.
Geoff Lawrence, a builder from the tourist town of Lakes Entrance on the edge of the Victorian bushfires, said locals should get the first chance at rebuilding work but noted "major Melbourne builders" had offices in the region.
Insurance claims from the fires across four states stand at almost 9000, totalling about $700 million.
RELATED ARTICLE
"Around 20 per cent of those claims have already been assessed, bearing in mind that the fires have been going for some months now," Mr Frydenberg said. "Of those 20 per cent of claims that have been assessed, around half of those have already been settled."
ICA executive director Rob Whelan said the average contents claim was about $50,000, while house claims were about $300,000.
National Bushfire Recovery Agency boss Andrew Colvin said he was just getting his head around the sheer scale of the destruction and the different relief and recovery needs of communities.
"There are people who may not have lost their home but they don't have a workplace to go to. There are businesses that may still stand but there's no customers because the road is blocked and it could be some time before it's re-established," he told reporters.
Nick is a journalist for The Sydney Morning Herald.
SOURCE: https://www.smh.com.au/politics/federal/worst-thing-that-can-happen-local-tradies-afraid-they-ll-miss-out-on-rebuilding-work-20200107-p53pkz.html
CAAN FACEBOOK:
https://www.facebook.com/Community-Action-Alliance-for-NSW-744190798994541/?ref=aymt_homepage_panel
WEBSITE:
https://caanhousinginequalitywithaussieslockedout.wordpress.com/