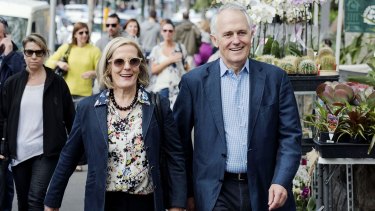 EXTRACTS FROM MEDIA REPORTS …
LUCY TURNBULL SLATED FOR GREATER SYDNEY COMMISSION PLANNING ROLE
"It is outrageous that the government is ramming these changes though Parliament without proper public consultation," said the chief executive of the Nature Conservation Council, Kate Smolski.
"It will reduce the input people will have into how their communities can be developed, and concentrate power into the hands of the minister and planning bureaucrats."
Greens MP David Shoebridge warned communities around the state could lost control over local bushland and the environment to Macquarie Street.
"Every protection people thought they had, every bit of local order is all up for grabs," Mr Shoebridge said. …
Mr Stokes said fears communities could lose out were "misleading" and said they would play a role in decision-making through the appointment of six district commissioners  …
ALAS … thus true to form … as the community figured …
The chief executive of development lobby the Urban Development Institute of Australia, Stephen Albin, said this week the commission would "change the way our city will be shaped".
"I think you'll find … they will start really getting involved and forcing the hand of local governments and other stakeholders in areas to ensure we get development."
Read more:
https://www.smh.com.au/national/nsw/lucy-turnbull-slated-for-greater-sydney-commission-planning-role-20151030-gkn5sn.html
GREATER SYDNEY COMMISSION LUCY TURNBULL NAMED CHAIR
The GSC, established by NSW Minister for Planning Rob Stokes in 2015, 
Planning Minister Rob Stokes in putting it through parliament has said that "for too long Sydney's urban planning has operated in silos of councils and government departments, without effective joined-up co-ordination of the infrastructure our city and suburbs need".
The GSC, which will be based in Parramatta, Sydney's geographic centre, will consist of a Chair, Environment Commissioner, Economic Commissioner, Social Commissioner.
There will also be six District Commissioners, nominated by their councils and three key government heads on the Commission — the heads of Planning, Transport and Treasury.
Read more:
https://www.dailytelegraph.com.au/news/nsw/greater-sydney-commission-lucy-turnbull-named-chair/news-story/9e2a0ba3452812d00c8befab0747136a
TURNBULL APPOINTED CHIEF OF NEW GREATER SYDNEY COMMISSION
"The position would dovetail with the determination of her husband, Prime Minister Malcolm Turnbull, to use the power of the federal government to improve Australian cities, and would be sure to raise questions about the two working together," reported the Sydney Morning Herald.
Support for Turnbull in the role was strong among NSW government ministers, particularly the minister for planning Rob Stokes. When introducing the legislation for the commission in NSW parliament, Stokes quoted from Turnbull's book, Sydney: Biography of a City, which he referred to as "seminal."
Read more:
https://architectureau.com/articles/lucy-turnbull-appointed-chief-of-new-greater-sydney-commission/
LUCY TURNBULL APPOINTED CHAIR OF POWERFUL GREATER SYDNEY COMMISSION
Lucy Turnbull, the wife of the Prime Minister, and a former lord mayor of Sydney, has been appointed to chair the Greater Sydney Commission.
*The commission is being established by the Baird government to bring metropolitan-wide planning to Sydney.
*It will be able to overrule local council zoning decisions.
It will take over planning decisions which are currently done by the Minister for Planning Rob Stokes.
Ms Turnbull, who has been chair of the lobby group The Committee for Sydney, was seen as the ideal candidate for the job until her husband became Prime Minister.
The Minister for Planning, Rob Stokes, a former planning academic, even quoted approvingly from Ms Turnbull's book, Sydney: Biography of a City when he introduced the legislation establishing the commission, calling it a "seminal" work.
However, there were concerns that the position would lead to conflicts of interest with her husband's position, as well as considerations that federal government funding for Sydney could be seen to be favouring his wife.
*In fact, the former prime minister Tony Abbott was generous to Sydney, funding the WestConnex and NorthConnex motorways, as well as promising federal funding for infrastructure to support the Badgerys Creek airport.
Ms Turnbull has handled such conflicts before. Earlier this year the chief executive of the Committee for Sydney, Dr Tim Williams criticised the state government's massive WestConnex Motoway project, which is partly funded by the federal government. He later apologised for the remarks. # See below for what happened!
There will be 13 commissioners, including the chair; an environment, economic and social commissioners; six district commissioners, nominated by local councils; plus the heads of the three government departments — Planning & Environment, Transport and Treasury.
It was supported by the Labor Party but opposed by the Greens, who criticised it for overriding local government planning powers and taking away democratic control over planning.
Greens MLC David Shoebridge said almost all the commissioners would be appointed by the Minister for Planning.
SOURCE:
https://www.theaustralian.com.au/nation/politics/lucy-turnbull-appointed-chair-of-powerful-greater-sydney-commission/news-story/c072c40e997ea545f5349ef51878a804
#
With a bit of sweet talk from Tim … I'll scratch your back if you scratch mine …
Recently it was announced that Dr Tim  Williams had resigned from his role with the Committee at the end of this year to take up a new role as the Head of Cities with global consultancy firm ARUP.
Read more: http://www.sydney.org.au/announcement-of-the-departure-of-ceo-tim-williams/
Tim like most of us recognises that the WestCONnex & its tentacles will kill Sydney … it's not sustainable.
Committee for Sydney's Tim Williams slams road building plans for city
http://www.smh.com.au/nsw/committee-for-sydneys-tim-williams-slams-road-building-plans-for-city-20150428-1mv3vq.html
However Dr Williams was forced to back down …
Committee for Sydney's Tim Williams backs down on motorway and WestConnex criticism
http://www.smh.com.au/nsw/committee-for-sydneys-tim-williams-backs-down-on-motorway-and-westconnex-criticism-20150506-ggv80r.html