Now and then: How Sydney's property market has changed since 2010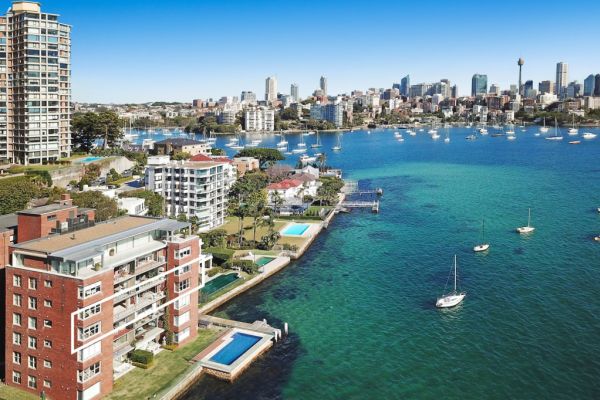 Darling Point was among the top suburbs for unit price growth over the past decade.
ASK … why is it that the
– building boom focused on units rather than houses … is it because storey upon storey developer makes a Motzer?
-why did housing growth return again by September 2012 … is it the relationship and policies of the NSW Coalition with the Federal Coalition and the Property Sector?
-when the median price reached about $1.2 million and the housing affordability crisis reached fever pitch
WHAT KEY FACTORS DO THE PROPERTY SECTOR PROFESSIONALS FAIL TO MENTION APART FROM …
–low interest rates, strong population growth and levels of homebuilding
WHY the expectation that prices would continue their upward trajectory … despite Slow Wages Growth … ?
WHERE was the population growth coming from?
IS the growth due to no Anti-Money Laundering Laws (second tranche of the AML Legislation) for the Real Estate Gatekeepers?
-with two new Casinos for Sydney to facilitate the money laundering
-is it because following real estate purchase with the lure of an Australian 'Permanent Resident Visa'?
Now and then: How Sydney's property market has changed since 2010
JOURNALIST
DEC 28, 2019
Cast your mind back to the dawn of the decade.
Kevin Rudd was prime minister, iPads had not been released, and Tik Tok was a Kesha song dominating the charts, not a rapidly growing social network site.
Sydney was home to about 4.58 million people and its median house price was less than $650,000.
What a difference 10 years can make.
Fast forward through the decade — 15 interest rate cuts, five prime ministers, a property market boom and a bust later — and Sydney's median is, once again, back on the rise.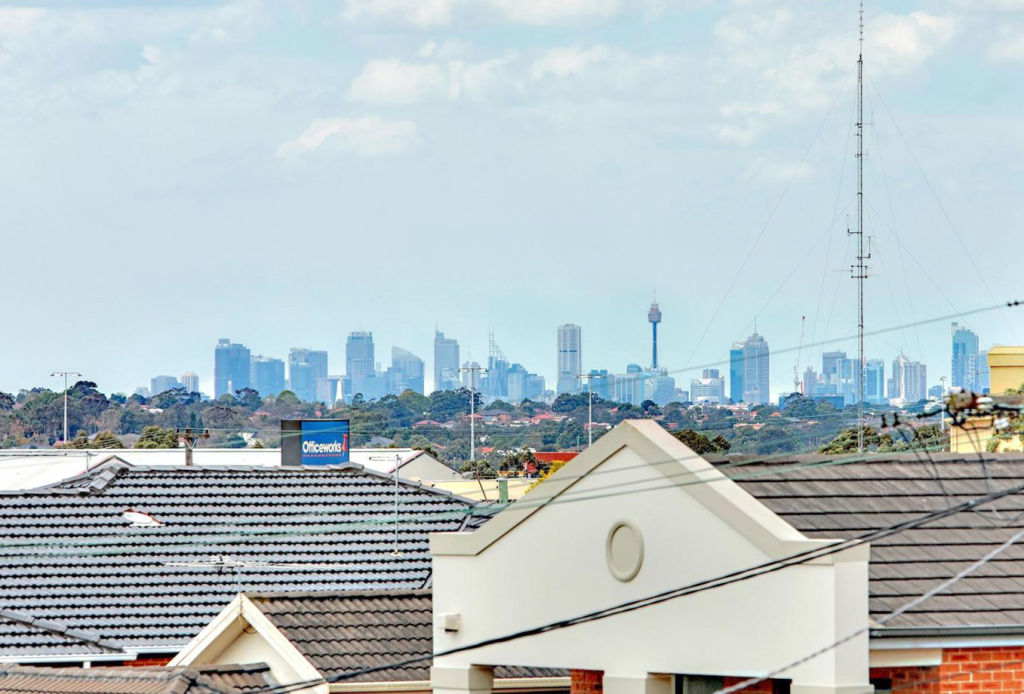 The latest quarterly data from Domain showed the median house price is now at $1,079,491. That's an increase of 68 per cent since 2009. While unit prices jumped about $237,400 over the decade to a median of $694,840, its increase was less acute, at only 40 per cent.
"The building boom focused on units rather than houses and that's a big reason why unit price growth has been more subdued over the decade," said Domain economist Trent Wiltshire.
Sydney is finishing the decade the way it started, with rising prices.
The city recorded double-digit annual house price growth for the four quarters to September 2010 and while prices dropped slightly the following year, it was not for long, with growth returning by September 2012.*
That was the beginning of sustained property price rises, which continued until the mid-2017 market peak when the median price reached about $1.2 million and the housing affordability crisis reached fever pitch.
And while the law of gravity dictates that what goes up must come down, which Sydney prices did with the biggest market correction since the 1980s playing out over the two years to mid-2019, it seems Sydney's market is somewhat gravity-defying.
Last quarter the market recorded a rapid turnaround, with the median house price regaining almost $50,000, close to one-third of the value lost over the downturn.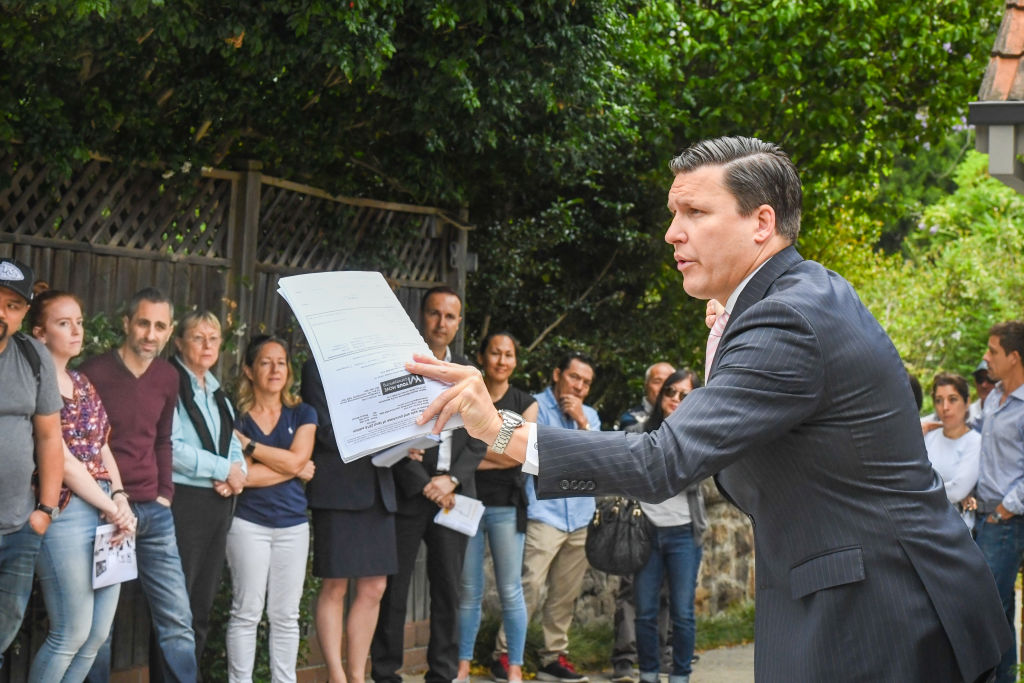 *Price movements aside, there were a number of key factors that drove the market over the decade, Mr Wiltshire said, including interest rates, population growth and levels of homebuilding.
"Interest rates fell, the population grew, but it took a while for construction to pick up, which it did from 2014 and 2015," he said.
Stephen Koukoulas, managing director of Market Economics, agreed it was a roller coaster of a decade.
*"There were ups and downs," he said. "But basically the drivers have been strong population growth … the lowering of interest rates.
*"With limited supply and growing demand …. it's no surprise that on average the basic trend is a compound increase of 5 per cent on average, annually," he said, but noted regulatory changes from APRA, slow wage growth and unemployment rates had also impacted the cycle.
*Sydney's population grew by more than 650,000 people over the decade. And while more than 260,000 new homes were completed across Greater Sydney over the past 10 financial years, about two-thirds of those were apartments, planning department figures show.
Five council areas — Parramatta, Sydney, Blacktown, Bayside and Liverpool — accounted for 40 per cent of the new homes.
The decade's strongest performers
While the city-wide median house price increased by 68 per cent, there were 10 suburbs across the city in which prices increased by more than 90 per cent.
Canley Vale, 30 kilometres south-west of the city, had the biggest increase with a 112 per cent jump to $805,000.
Prices more than doubled in Manly too, with the median jumping from $1.5 million to $3,003,000.
North Balgowlah, also on the northern beaches, and Bella Vista, Castle Hill, *Chatswood and Cherrybrook on the upper north shore, and Macquarie Fields and Smithfield in the south-west and west, rounded out the top 10.
Mr Wiltshire said the hallmarks of the postcodes with the strongest growth were new infrastructure, job growth and limited housing supply. A change in the types of homes sold, such as newer or larger properties, also impacted on the median price.
TOP SUBURBS FOR MEDIAN HOUSE PRICE GROWTH
Suburbs
2010
2019
Change %
Canley Vale
$380,000
$805,000
112
Manly
$1,500,000
$3,003,000
100
Macquarie Fields
$268,750
$532,500
98
Minto
$300,000
$587,500
96
North Balgowlah
$1,077,500
$2,097,500
95
Bella Vista
$871,000
$1,685,000
93
Castle Hill
$720,000
$1,385,000
92
Smithfield
$358,000
$689,000
92
Chatswood
$1,152,500
$2,185,000
90
Cherrybrook
$735,000
$1,400,000
90
Source: Domain Group.
Michael Clarke, principal of Clarke & Humel Property on the northern beaches, said the area, and Manly, in particular, had drawn more out-of-area buyers – particularly more downsizers from the upper north shore – over the decade.
"It's gone from being a suburb the locals know and love … to being a place that's not just known across Sydney, but internationally as well," he said.
Mr Clarke said the fast ferry had been a game-changer, boosting demand from those who commuted to the city, with some buyers noting they could get to work more quickly from Manly than popular Bondi.
The suburb had also seen a boost in the quality of homes for sale, he added.
The value offered on the northern beaches at the start of the decade drew buyers priced out of inner-city locations, driving demand and price growth, said Thomas McGlynn, head of sales and chief auctioneer at The Agency.
*Good value was also a drawcard for top-performing upper north shore suburbs, Mr McGlynn said, but noted such areas also benefitted from solid demand from foreign investors during the boom. Price growth had also been driven by demand for good schools and new infrastructure, he added.
TOP SUBURBS FOR MEDIAN UNIT PRICE GROWTH
Suburb
2010
2019
Change %
Penrith
$229,950
$458,750
99
Darling Point
$950,000
$1,888,000
99
Lidcombe
$370,000
$700,600
89
Sydney
$590,000
$1,110,500
88
Newtown
$370,000
$685,000
85
Manly
$720,000
$1,305,000
81
Haymarket
$645,000
$1,170,000
81
Liverpool
$246,500
$449,500
82
Auburn
$310,000
$560,000
81
Crows Nest
$500,000
$890,000
78
Source: Domain Group.
Not all of Sydney grew at an astronomical rate
By comparison, prices were more subdued in the city's south, with suburbs like Cronulla, Sylvania and Gymea recording increases below 50 per cent. Affluent suburbs like Vaucluse, Woollahra and Paddington also increased by less than 50 per cent over the decade.
Mr McGlynn said it was important to note that outer suburbs could be late to join a price boom, but quick to exit.
He said it was unsurprising that higher-priced suburbs saw smaller percentage jumps, as they were coming off a higher median-price base and would have a smaller turnover.
In dollar terms though, Sydney's affluent areas recorded the most jaw-dropping rises.
House prices rose by $1 million or more across 25 suburbs, with Bellevue Hill recording the biggest increase – jumping almost $1.9 million to $5,125,000. It was followed by Manly, Vaucluse and Mosman.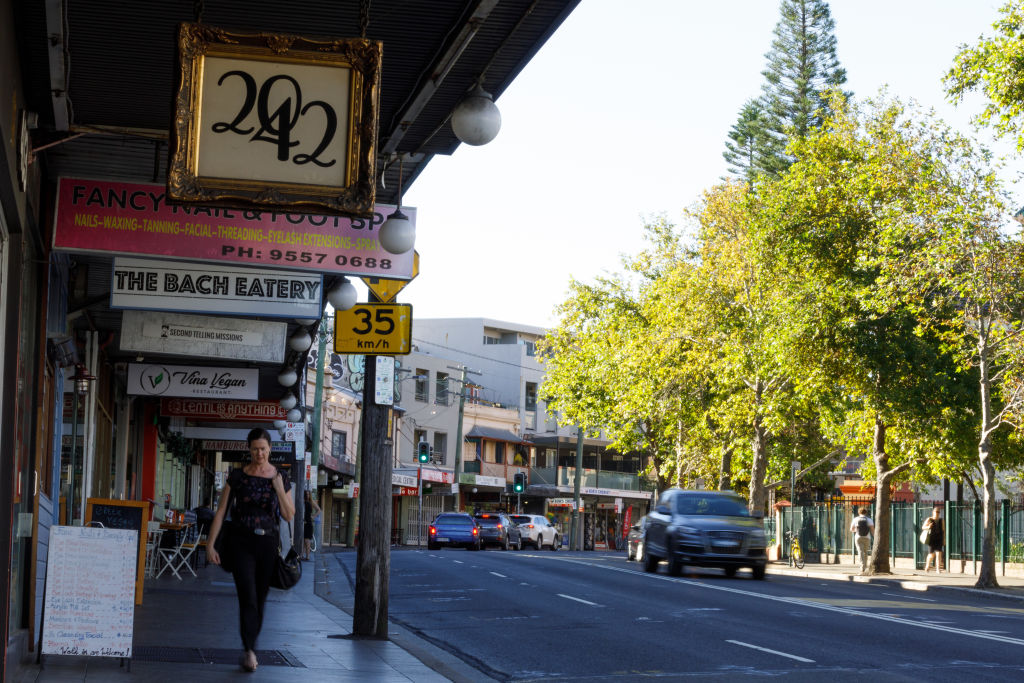 Suburbs in the inner city, eastern suburbs and west had the biggest unit price increase, with Penrith and Darling Point medians increasing 99 per cent.
Lidcombe, the CBD and Newtown were also among the top five suburbs. Prices jumped more than $500,000 in six suburbs, with the biggest increase in Darling Point – where the median increased by $938,000.
*As for what 2020 holds, Stephen Koukoulas said he expected prices would continue their upward trajectory, despite slow wages growth.*
"There's plenty of momentum there," he said, noting the sharp decline in building approvals may even result in a shortage of properties this time next year.
"You've got all systems suggesting double-digit growth next year," he added. "We'll regain peak levels pretty soon … by March or April the market could hit fresh highs for prices and probably keep going."
SOURCE: https://www.domain.com.au/news/now-and-then-how-sydneys-property-market-has-changed-since-2010-916720/?utm_campaign=strap-masthead&utm_source=smh&utm_medium=link&utm_content=pos5&ref=pos1
CAAN FACEBOOK:
https://www.facebook.com/Community-Action-Alliance-for-NSW-744190798994541/?ref=aymt_homepage_panel
WEBSITE:
https://caanhousinginequalitywithaussieslockedout.wordpress.com/