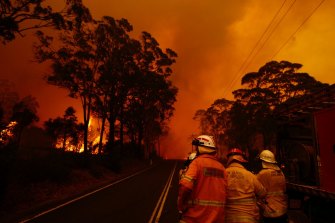 'Updates over a Mai Tai in a hammock. Nice.' And what happened to supporting Australian tourism? Australian business, Smoco?
SmoCo books panic flight home as east coast goes up in flames
20 DECEMBER 2019
By David Llewellyn-Smith in Australian Politics
Fires are everywhere. Two firies are dead in NSW:
Two Rural Fire Service volunteers died when their fire truck rolled as they battled a bushfire south-west of Sydney late on Thursday night, authorities say.

A further three RFS volunteer firefighters were injured in the crash in Buxton just before 11.30pm, on a day of ferocious bushfire activity and searing heat across the state.

Police said the fire truck was believed to have hit a tree before rolling off Wilson Drive in Buxton, as firefighters attempted to battle the Green Wattle Creek fire that continued to burn at emergency level into Friday morning.
More:
At least 12 homes have been destroyed, hundreds of thousands of hectares razed and three Rural Fire Service volunteer firefighters left with serious burns to their bodies and airways after becoming "enveloped in fire."

Thursday marked another ferocious bushfire day across NSW during which Premier Gladys Berejiklian declared a state of emergency for the second time this fire season.

Conditions on Saturday are "shaping up to [bring] a worse fire threat" again, the Premier said.

At the peak, four fires were burning at emergency warning level, while soaring 40-plus degree temperatures and choking smoke covered greater Sydney on what was the hottest day of the summer so far.
Around 70 blazes are burning in SE QLD. SA is about to join them:
Catastrophic fire conditions have been forecast in South Australia today as the state's stifling heatwave continues into a fourth day — with temperatures hitting almost 50 degrees Celsius in some areas yesterday.

The Bureau of Meteorology (BOM) said December temperature records had tumbled in more than a dozen locations, while some towns set all-time highs.

The heatwave conditions will take a dangerous turn tomorrow (Saturday 21 Dec.) with extreme temperatures and high winds combining to produce catastrophic bushfire conditions in six districts.

Lower Eyre Peninsula, Yorke Peninsula, the Mid North, Mount Lofty Ranges, Kangaroo Island and Lower South East districts have all been given the highest fire danger rating.
Smoko is also ablaze. John Hewson puts the boot in: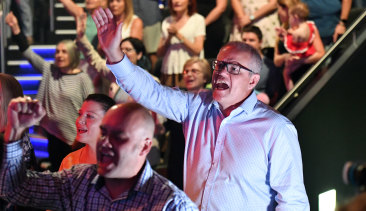 Morrison's conversion needs to start with honesty – simply with two admissions.
First, Australia is a hot and dry continent and he should acknowledge climate change's contribution to making it hotter and dryer.
Second, our emissions are still rising, and we can't reach our Paris targets without carrying forward our Kyoto credits.
Neither admission should be that difficult, especially with the prospect of bi-partisan and widespread community support.
Tim Flannery too: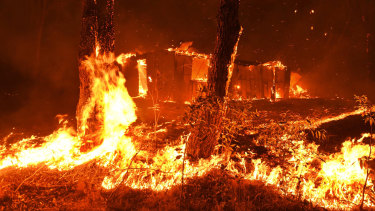 Firefighters at the scene of the Buxton fire on Thursday afternoon.CREDIT:DEAN SEWELL
Scientists have been warning for decades that Australia is exceptionally vulnerable to risks from a changing climate, including reduced rainfall, extreme heat and bushfire. The link between greenhouse gas pollution, rising heat across Australia and declining cool season rainfall in mainland southern Australia is clear. These trends are contributing to drier soils and vegetation, increasing the probability of bushfires.
The significance of what is at stake here, of what we have to lose, should not be underestimated. Our environment, so iconic around the world and so fundamental to who we are as Australians, is under threat like never before.
In NSW and Queensland, world heritage areas including Gondwana rainforests have been damaged by fires. These rainforests are a living link to the vegetation that covered the southern supercontinent Gondwana about 180 million years ago. The Gondwana rainforests include the largest areas of subtropical rainforest on the planet, some warm temperate rainforest and nearly all the world's Antarctic beech cool temperate rainforest. The rainforests are spread across about 40 separate reserves between Newcastle and Brisbane.
Phil Coorey:
Here's a bit of free advice. The next time the Prime Minister decides to take a holiday, don't try and hide it. People find out.

And when they do, they assume you are doing the wrong thing because you tried to cover it up.
Even the RBA and APRA are into it:
Australia's biggest banks and ­insurance companies will be forced to protect themselves against risks caused by climate change, as the Reserve Bank and prudential regulator gear up to test large businesses' readiness to shift to a low-carbon economy.

As part of a global push, the Australian Prudential Regulation Authority and the central bank are expected to adopt a series of "stress tests" that will take stock of the vulnerability of banks and insurers to changes in asset prices brought on by global warming or policies to limit emissions.

Banks and financial insti­tutions could also be forced to reveal their exposure to climate risks in their financial statements.
*The silence at the Murdoch Coalition Press Agency is deafening but even it can't bury everything, via News:
Bureau of Meteorology, Australia✔@BOM_au
Based on preliminary analysis, yesterday, (Thursday 19 December 2019) Australia recorded its hottest day on record. The nationally-averaged maximum daytime temp was 41.9 °C exceeding the record set on Tuesday, 40.9 ºC. You can view the top ten highest daily maximum temps here: http://ow.ly/Jg3f50xDRyv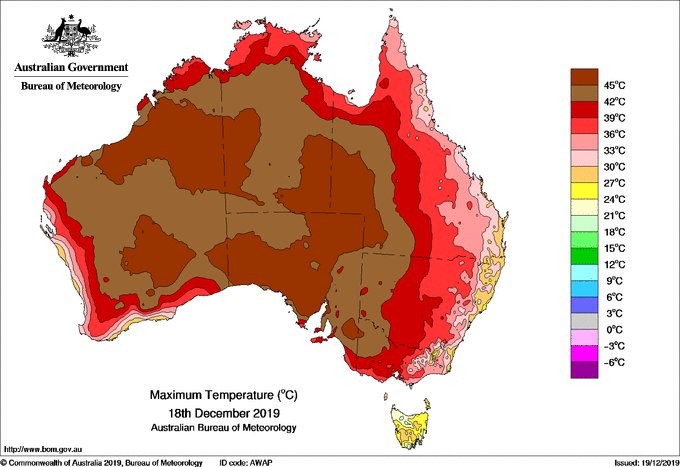 3,3514:52 PM – Dec 19, 2019Twitter Ads info and privacy3,001 people are talking about this
Meanwhile, Smoko:
BREAKING: @ScottMorrisonMP spotted in HAWAII with Aussie holidaymakers. @7NewsAustralia #7NEWS #auspol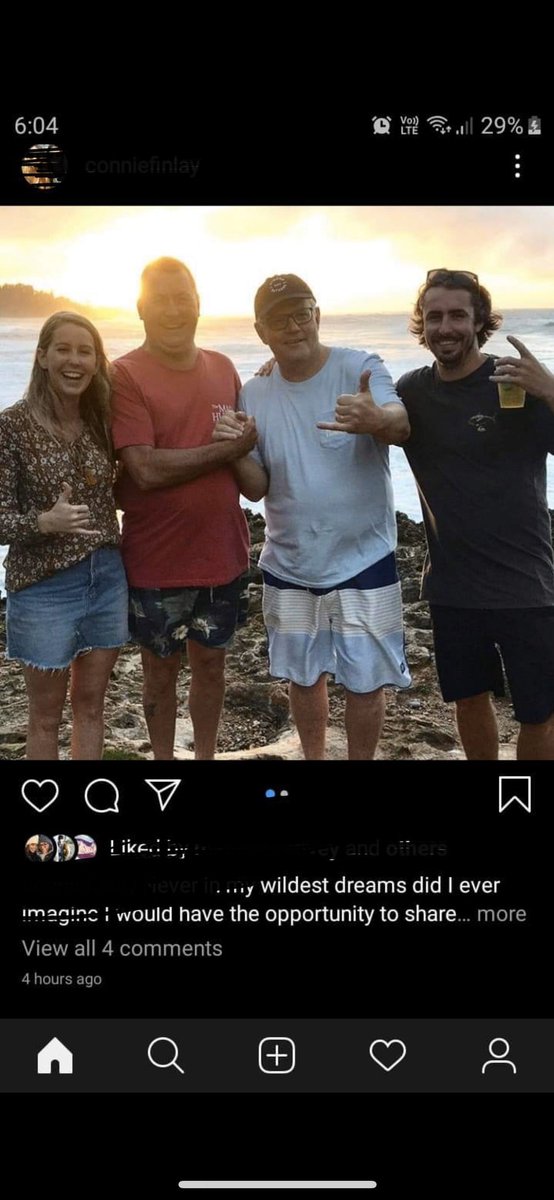 4336:54 PM – Dec 19, 2019 · Melbourne, VictoriaTwitter Ads info and privacy665 people are talking about this
While at Kirribili House 10 year old kids are rounded up and squashed:
The image of a young protester has gone viral after she stood her ground against police while marching outside the Australian Prime Minister's residence.
Issy, 13, was with her father outside Kirribilli House along with other protesters, who were demanding Prime Minister Scott Morrison take action on climate change.
The young girl was holding a sign saying: "look at what you've left us, watch us fight it, watch us win".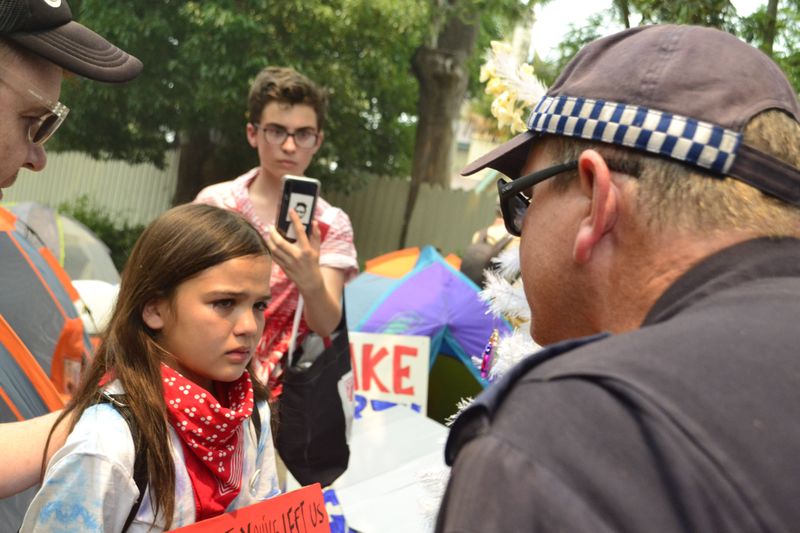 If the Albotross around Labor's neck had not inexplicably just gone all-in on coal, this overall national display would have been life threatening for Smoko.
CAAN: Can Labor afford its 'JF' for Coal ?
And, late breaking, LNP polling clearly rocked the tanning PM:
"Over the course of the past week I have been taking leave with my family."

"Our leave was brought forward due to the need to cancel our scheduled leave in January because of our official government visit to India and Japan at the invitation of Prime Ministers Modi and Abe.

"I deeply regret any offence caused to any of the many Australians affected by the terrible bushfires by my taking leave with family at this time."

"I have been receiving regular updates on the bushfires disaster as well as the status of the search for and treatment of the victims of the White Island tragedy."

"As noted, given the most recent tragic events, I will be returning to Sydney as soon as can be arranged,"
Updates over a Mai Tai in a hammock. Nice.
David Llewellyn-Smith is Chief Strategist at the MB Fund and MB Super. David is the founding publisher and editor of MacroBusiness and was the founding publisher and global economy editor of The Diplomat, the Asia Pacific's leading geo-politics and economics portal.
He is also a former gold trader and economic commentator at The Sydney Morning Herald, The Age, the ABC and Business Spectator. He is the co-author of The Great Crash of 2008 with Ross Garnaut and was the editor of the second Garnaut Climate Change Review.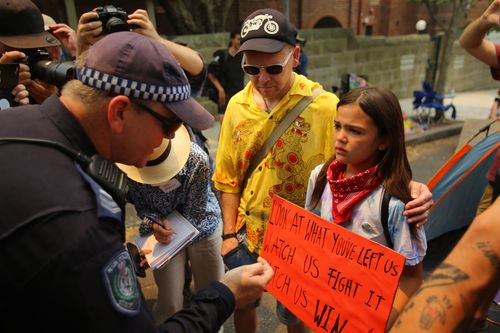 SOURCE: https://www.macrobusiness.com.au/2019/12/smoko-books-panic-flight-home-as-east-coast-goes-up-in-flames/
CAAN FACEBOOK:
https://www.facebook.com/Community-Action-Alliance-for-NSW-744190798994541/?ref=aymt_homepage_panel
WEBSITE:
https://caanhousinginequalitywithaussieslockedout.wordpress.com/