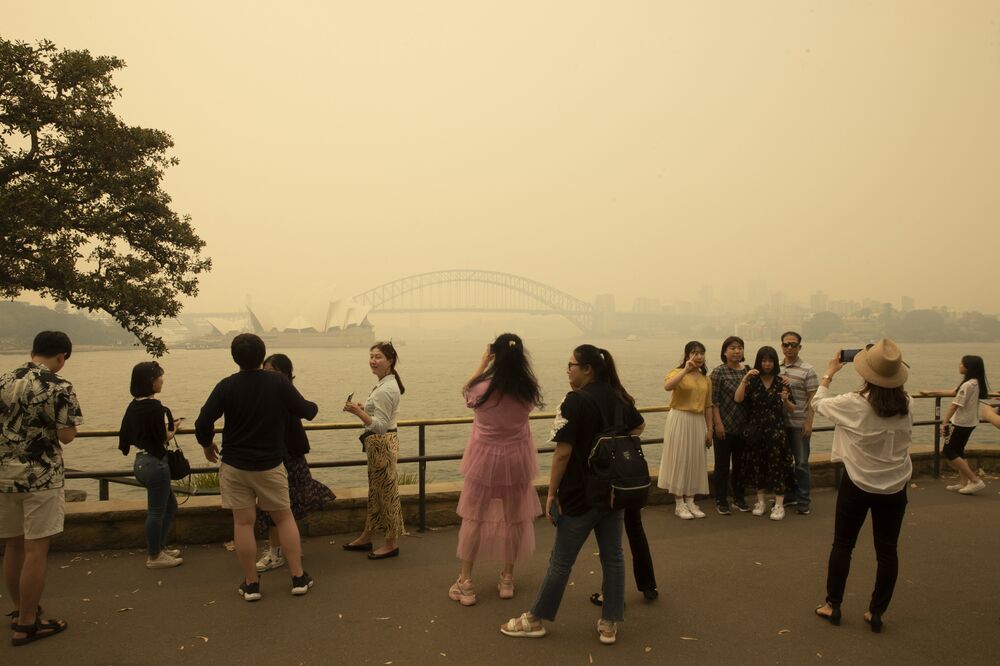 Photo: Bloomberg
'Oppressive air pollution has been one of the missing ingredients in Sydney's transition from Australian Eden to urbanised Asian Megalopolis.'
SYDNEYSIDERS … are over it … with the high-rise resi towers … mixed-use with rank food odours, and casinos to launder hot money …
Sydney smoke chokes tourism
By David Llewellyn-Smith in Australian Politics
20 DECEMBER 2019
Reuters reports that Chinese tourism was always set to slide this year:
China's aviation regulator said on Thursday it expected a decline in airline capacity and bookings to the United States and Australia over the Lunar New Year period for the first time in nearly four years due to a shift in tourist destinations.

Japan, Thailand and South Korea will rank among the most popular destinations for Chinese travellers for the holiday period early next year, Civil Aviation Authority of China (CAAC) official Yu Biao told reporters at a monthly briefing.

Reuters last month reported that Chinese airlines were adding seats on short- and mid-range Asian flights in a strategic shift away from prestigious but loss-making North American routes to a market that promises better returns and growth.
Now Bloomie puts the boot in:
Chinese visitors seeking a blue-sky break in Sydney's summer instead have encountered wildfire-induced smog choking the city, forcing tour operators to divert guests to other parts of Australia.

Restaurants and cafes are taking a hit as smoke puts off outdoor diners who typically seek to enjoy the warmer weather and longer evenings. Sydney accounts for one-quarter of Australia's gross domestic product, consultancy SGS Economics and Planning estimates, and aside from the direct financial impact, the haze is hurting the harbor city's global brand.

"Sydney is a renowned 'lung-cleansing' destination for Chinese people," said Lili Stephanie, general manager at AJ Travel Pty Ltd, which organizes trips and cruises in Australia. "In the face of such bad conditions, we have suggested to some clients that they spend more time in other cities."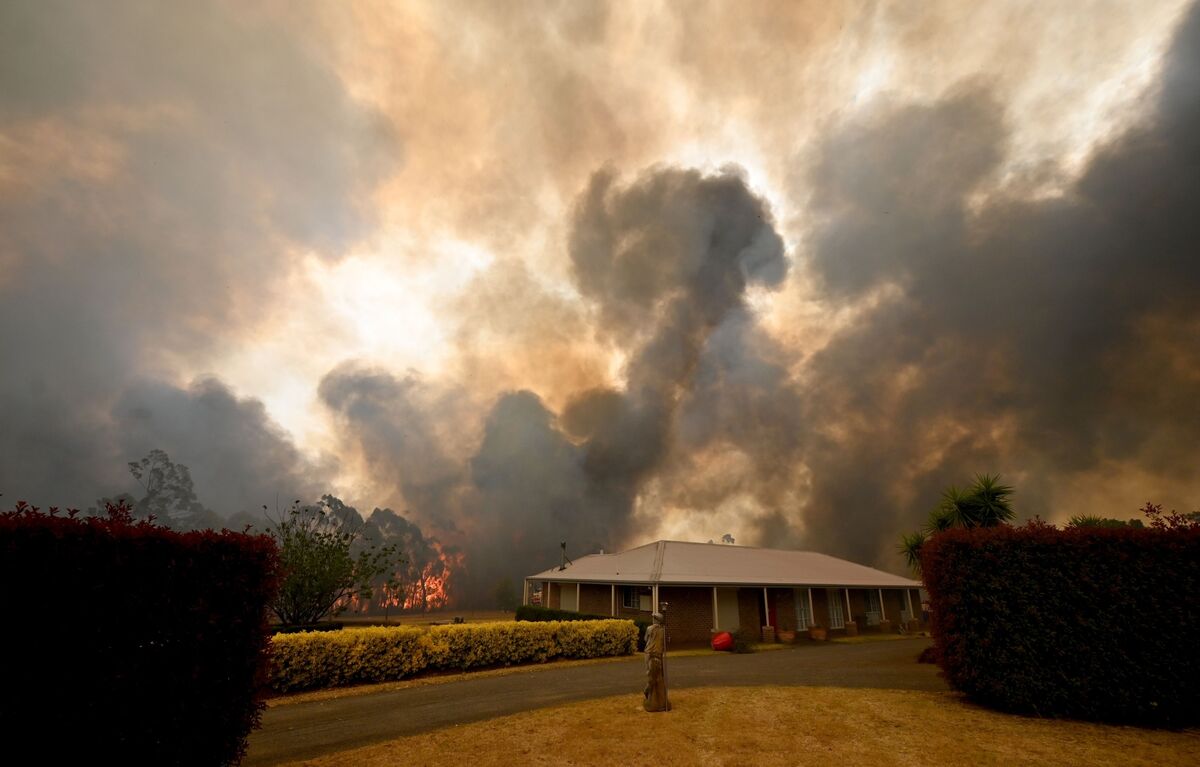 Photo: Bloomberg
*Oppressive air pollution has been one of the missing ingredients in Sydney's transition from Australian eden to urbanised Asian megalopolis.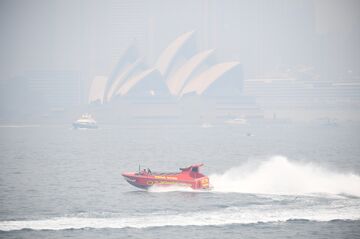 Photo: Bloomberg
It already has the crush-loading, crumbling infrastructure, traffic disaster, impossible house prices, immense class divisions and ghettos.
Now, finally, it has made the cut on air quality and the next hurdle, cheapening life itself, is well underway.
Falling tourism is a small price to pay for the honour.
David Llewellyn-Smith is Chief Strategist at the MB Fund and MB Super. David is the founding publisher and editor of MacroBusiness and was the founding publisher and global economy editor of The Diplomat, the Asia Pacific's leading geo-politics and economics portal.
He is also a former gold trader and economic commentator at The Sydney Morning Herald, The Age, the ABC and Business Spectator. He is the co-author of The Great Crash of 2008 with Ross Garnaut and was the editor of the second Garnaut Climate Change Review.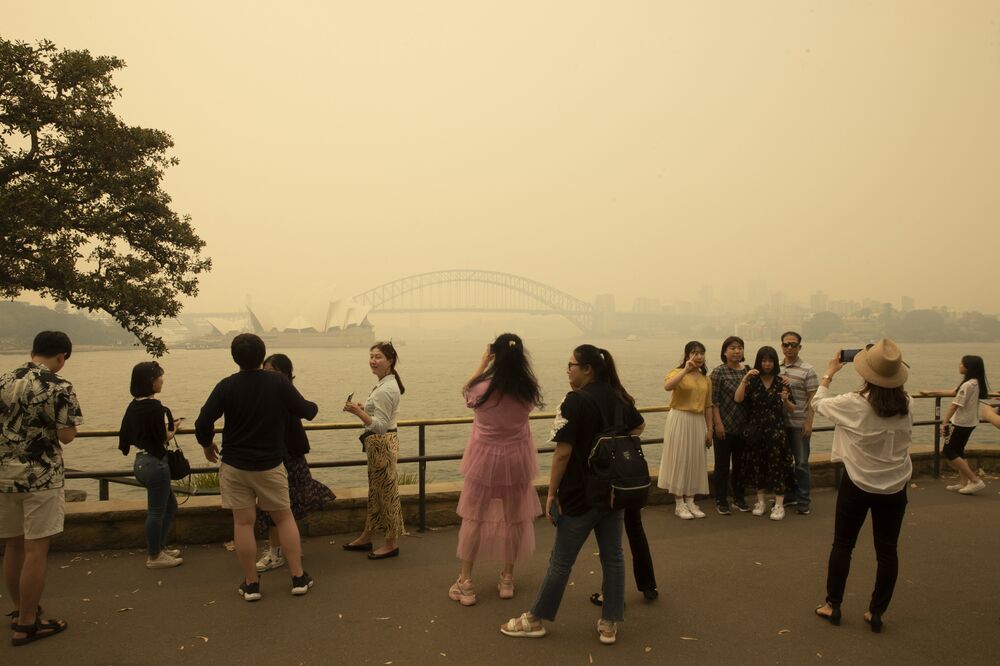 SOURCE: https://www.macrobusiness.com.au/2019/12/sydney-smoke-chokes-tourism/
CAAN FACEBOOK:
https://www.facebook.com/Community-Action-Alliance-for-NSW-744190798994541/?ref=aymt_homepage_panel
WEBSITE:
https://caanhousinginequalitywithaussieslockedout.wordpress.com/