NSW Constituents are losing what was Our PUBLIC Heavy Rail Network for the privatised MTR Hong Kong Consortium Metro …
Why? For ever more opportunities for overseas buyers to launder black money in high-rise residential …
With the Chatswood to Rouse Hill North West line it has been reported from an Engineer that the narrow tunnels present a hazard!
There have been a number of reports of delays and more!
WHAT happened to MP Sidoti's referral to ICAC? It was reported in the Daily Telegraph that the Berejiklian Government blocked a motion in Parliament to refer John Sidoti to a full ICAC investigation … a day after he stood down as a Minister!
https://www.dailytelegraph.com.au/news/nsw/john-sidoti-stands-down-amid-icac-investigation/news-story/de7bdf3ad26dc311c319c3a6570c3254
Looks like there is something to see here? Afterall Mr Sidoti has a 10 per cent interest in a $70M residential tower development in Rouse Hill near the newly completed Metro train line.
https://www.abc.net.au/news/2019-09-11/nsw-liberal-party-in-donations-scandal/11502776?fbclid=IwAR0ddBL69ff7H0r7nhANi_-K3h0NLsOt2NzVQKa0xuwZP-UiOnln5W9vEwQ
MEANWHILE commuters with the privatisation for the Metro are to lose services; have to change up to 2 or 3 times to get to the CBD; and are now facing an Opal Card price hike!
Five per cent price hike for Opal fares recommended by regulator

December 10, 2019
Single fares for Sydney's public transport should be increased by 5 per cent annually over the next four years but more discounts should be offered to regular users, according to the state's pricing regulator.
In a draft report to the NSW Government, the Independent Price and Regulatory Tribunal (IPART) said passengers were currently paying about a quarter of the overall cost of public transport, with taxpayers funding the rest – the equivalent of $4900 per household.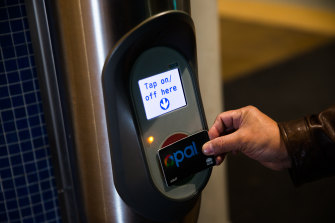 A 5 per cent annual rise for single Opal fares between 2020 and 2024 would amount to a 30-cent increase for every adult journey on average, according to the regulator.
While the IPART recommended an increase in fares, the draft report also suggests the government introduce a range of cost-saving measures for regular commuters and low-income passengers.Advertisement
Those include offering people discounted fares after travelling three-to-four days a week, rather than the current eight-trip threshold, as well as discounted off-peak fares for all modes of transport except ferries.
The regulator said those measures would encourage people to travel outside of peak times, reduce load on the network and avoid the need for additional services.
It also recommended offering people with a Commonwealth Health Care Card (roughly 2 per cent of passengers) discounted rates.
"Enabling access to transport for those who are struggling to make ends meet is vital for their continued participation in the workforce," the report said.
The recommendations would provide a balance between passenger contribution and taxation funding to make the public transport network sustainable over the long term, the IPART said.
A spokeswoman for Transport Minister Andrew Constance said the government would have the final say on Opal fares.
"The NSW Government is focussed on keeping downward pressure on the cost of living, this includes ensuring public transport is affordable for everyone," the spokeswoman said.
"IPART play an important role in making recommendations to government as well as determining the maximum fare, however the government has the final say on Opal fares."
The opposition called on the government to reject the recommendations.
"At a time of stagnant wage growth and low inflation, with rising unemployment, the Berejiklian government should not take this opportunity to gouge the hardworking families of NSW," shadow treasurer Walt Secord said.
The regulator in 2016 recommended a 4.2 per cent hike of Opal fares over four years, however the government chose to increase the price by CPI, which was 1.9 per cent last year.
As well as ticket pricing, the IPART has also recommended the government consider offering a wider variety of public transport passes, including $20 weekend passes for unlimited access.
"Passengers would be able to choose different travel passes and products tailored to meet their travel patterns and budgets," the draft report said.
The final IPART report is expected to be handed down in February 2020.
Tom Rabe is Transport Reporter with The Sydney Morning Herald.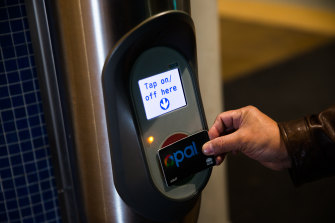 SOURCE: https://www.smh.com.au/national/nsw/five-per-cent-price-hike-for-opal-fares-recommended-by-regulator-20191210-p53ios.html?utm_medium=Social&utm_source=Facebook&fbclid=IwAR20_3YQSU3-WzaZT2fXL_SsDyrNFzjkYY3il5X2tMljT0xMCCwdj7HZ0Yc#Echobox=1575962517Z
CAAN FACEBOOK:
https://www.facebook.com/Community-Action-Alliance-for-NSW-744190798994541/?ref=aymt_homepage_panel
WEBSITE:
https://caanhousinginequalitywithaussieslockedout.wordpress.com/