'Hardly surprising' either …
Isn't it the case that some sufferers of the onset of envy get really really nasty about others pointing out their foibles?
Certainly this moment in time presents the opportunity for more of us to consider
-shopping elsewhere
-telling others of our disdain
-spreading the word about how good the deals were elsewhere
-seeking to have super investments diverted elsewhere
AGAIN it seems we are increasingly being treated badly by the corporate sector … the banks and insurance companies took us for a ride, declaring they are the good guys only to be exposed as
-arrogant
-lying to customers
-lying to regulators
-exploiting the vulnerable
-charging illegally fees
-deriving some of their massive profits from bad business practices
-underpaying workers, aka wage theft probably over a billion dollars in the last 12 months
OMG … the list goes on and now we hear some of our industry leaders still feel entitled to say 'how dare they criticise us'
Time will tell, and so will further light illuminate attitudes and practices that the broader community in due course are more and more likely to reject
As West pointed out getting into bed with, and having understandings with mates in the political arena and in the media is helpful and may work for a while but it's hardly something that doesn't have a use by date like some OF the players seem to fail to recognise!

Hardly Normal: appalling insults by Gerry mar Harvey Norman meeting amid activist revolt
by Michael West — 27 November 2019 — Featured, Markets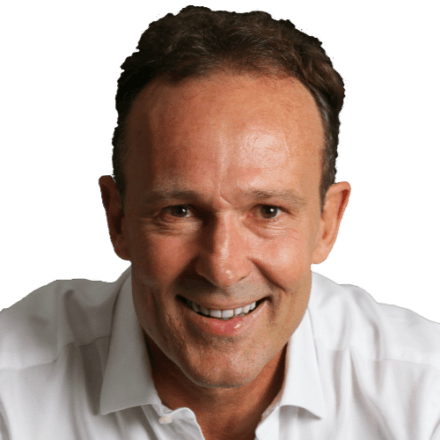 Author: Michael West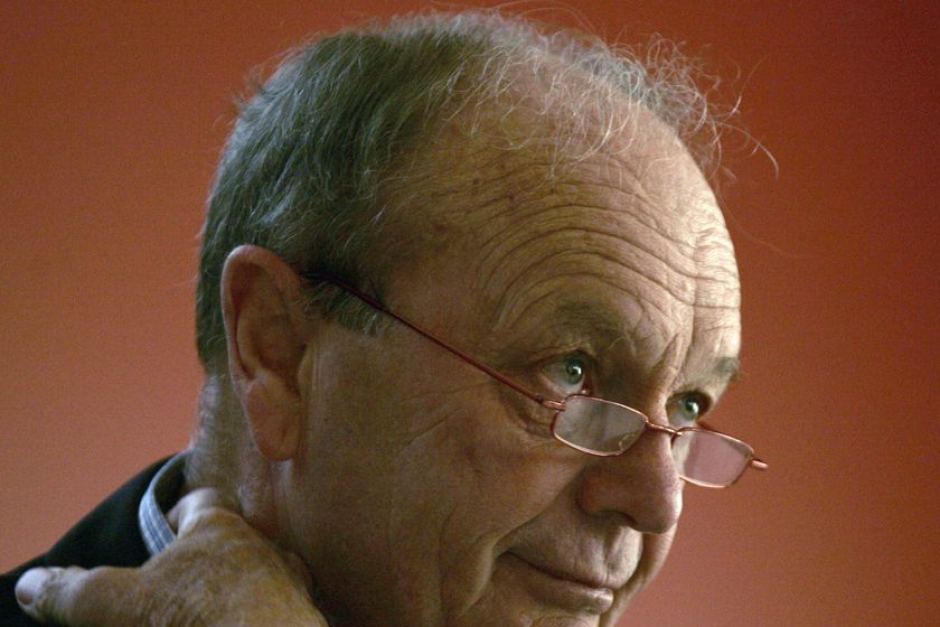 Gerry Harvey, chairman of Harvey Norman. Image: ABC
"Are you a sexual predator?" asked Gerry Harvey of a dissident shareholder who was politely though persistently questioning him in front of a packed house at the Harvey Norman annual meeting. This was the crowning insult, a gross defamation, amid the volley of abuse and ridicule directed at "agitators"; anybody who didn't agree with him that is, men and women. Michael West reports on an extraordinary show of arrogance.
Questions cut off mid-sentence, proxy advisors and others dubbed "idiots", derision at shareholders who dared question him, no cameras allowed. It was an extraordinary performance, belittling for Katie Page the billionaire's wife and highly successful chief executive who sat on the podium next to him, appearing slightly uncomfortable though dignified throughout.
Most of the abuse by the billionaire chairman was aimed at shareholder activist Stephen Mayne who had nominated himself for a board seat to address concerns about corporate governance. When it came to the vote, Mayne picked up just 8.2 per cent. Still 84 million Harvey Norman shares voted in his favour.
For the second year running, the retailer's Remuneration Report was thumped by shareholders: a 47.5 per cent vote against and 51.85 per cent for (ex the Harvey family shares), which led to a spill motion, solidly defeated in due course.
Mayne didn't expect to win a board seat, he even voted in favour of the re-election of Katie Page himself. He came to deliver a message, a message on behalf of large shareholders (via proxy advisors) who were not happy with Gerry Harvey.
The extraordinary brawl was essentially about board independence, whether Harvey Norman should be run as a Harvey fiefdom or a public company with concern for the rights of minority shareholders.
"Harvey Norman is a family company, it always has been," said the billionaire retailer in his opening preamble. Indeed it has been one of the most successful companies in ASX history, delivering 18 per cent returns to shareholders over 30 years.
And Gerry Harvey has a point when he says the autocratic structure had worked for shareholders. The likes of News Corporation and the Westfield group had delivered strongly for their owners over the years, both with executive chairmen Rupert Murdoch and (formerly) Frank Lowy.
That does not mean however that it will work in the future, or that the strongman approach is right. Gerry Harvey might control almost half the shares in Harvey Norman but the rest are held by minorities, investors who help finance the company on the ASX. They too have a voice and the independent directors on the company board are there to represent that voice.
There are broader issues at stake.
The power of corporations over democracy is growing. It needs to be monitored, its excesses curbed, and that is precisely what activist shareholders, indeed minority shareholders do.
Shareholder activists are merely exercising their right to exert a voice in the way corporations are run. It is a legal right, and it should be said that, despite his relentless vilification by Gerry Harvey today, Stephen Mayne has done as much for shareholder rights and corporate reform as anybody in this country.
And he has done it politely.
The other point about corporations in democracy is that they make political donations, they sway public policy. They have vast resources to influence policy via their lobbyists and control over elements of the mainstream media.
Harvey Norman is a huge advertiser, as Stephen Mayne points out. It spent $391 million on advertising last year, a vast chunk of that, perhaps $100 million with News Corp, which has acted as little more than a fan club for the billionaire via The Australian and Sky News.
After today's front page of Melbourne's Herald Sun published an enormous front page advertisement for Harvey Norman, its chairman kicked off his media day with a spot on Alan Jones' high-rating 2GB radio show.
They ripped in to Mayne. Harvey thanked Sky News boss Paul Whittaker and Sky presenter Paul Murray for their support. But in all this, there was no mention of the $150 million losses made by the company in to non-retail plays such as dairy, school lockers and mining camps.
No mention either of shareholder grievances about the independence of directors, or the lack of women on the board apart from Katie Page. Nothing about accounting irregularities which have been the cause of substantial concern among professional investors; irregularities which were not adequately addressed by auditor EY.
It seems Gerry Harvey, with his "you're an idiot if you disagree with me" schtick, just doesn't get the fact that a $5 billion public company should listen to its minorities rather than mock them.
Perhaps the board thinks Harvey Norman ASX Index Weight refers to a brand of bathroom scales. The reality is that this stock attracts investment from superannuation funds who invest on behalf of ordinary Australians. These investors owe a duty of trust to those who invest with them, just as Harvey Norman owes a duty of trust to those who invest with it, not a duty of derision.
Public support is vital so this website can continue to fund investigations and publish stories which speak truth to power. Please subscribe for the free newsletter, share stories on social media and, if you can afford it, tip in $5 a month.$5 per month $20 per month $100 per month
ABOUT THE AUTHOR
Michael West established michaelwest.com.au to focus on journalism of high public interest, particularly the rising power of corporations over democracy. Formerly a journalist and editor at Fairfax newspapers and a columnist at News Corp, West was appointed Adjunct Associate Professor at the University of Sydney's School of Social and Political Sciences.
SOURCE: https://www.michaelwest.com.au/hardly-normal-appalling-insults-by-gerry-mar-harvey-norman-meeting-amid-activist-revolt/?fbclid=IwAR1qE-udOJ5KQ1chfbVZsQDudVwU-uUtmKBXZVB3KO_kyfhNqul4rGVB3Wk
CAAN FACEBOOK:
https://www.facebook.com/Community-Action-Alliance-for-NSW-744190798994541/?ref=aymt_homepage_panel
WEBSITE:
https://caanhousinginequalitywithaussieslockedout.wordpress.com/