WHAT this boils down to … what we suggest it really means …
Gladys said at a recent gathering of acolytes that she will proceed with projects contrary to planning rules because …

-she is up for any criticism
-only half of projects in NSW would have proceeded 'if they had stuck to the rules'
-this justifies the rules being broken in the future

So …

-are we being softened up for a wholesale assault on the fabric of the built environment?
AND

-the setting aside of all the rules protecting the natural environment to this becoming the 'new norm'?
Berejiklian to overhaul planning laws with push for 30-minute cities

November 27, 2019
Premier Gladys Berejiklian will prioritise an overhaul of planning laws in 2020 with a push to create 30-minute cities to ease congestion on public transport, roads and in Sydney's CBD.
In a speech to the Committee for Economic Development of Australia (CEDA) on Wednesday, Ms Berejiklian will outline a vision for the state's planning system, which will be her focus next year.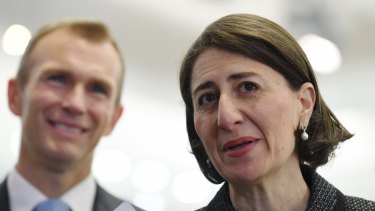 Her State of the State address will outline what the government will change, including reducing assessment timeframes and making e-planning mandatory for metro councils.
The government will also "supercharge" new hubs to ensure people can live close to their work as well as fix the uncertainty of developer contributions.
RELATED ARTICLE
Ms Berejiklian said the major reforms would create jobs and boost the economy.
"The current system does not give investors certainty – some planning proposals are taking years to determine and there are too many layers of bureaucracy which is unacceptable," she said.
"Under the new reforms, we will deliver the simplest and most effective planning system in Australia that creates thousands of jobs and improves the way people live and work, right across the state."
A Transport for NSW website page says its vision for the greater Sydney area is one in which people could reach their nearest metropolitan and strategic centres within 30 minutes on public transport, seven days a week.
Ms Berejiklian said she wanted NSW to be a state where people did not spend hours commuting.
*"The NSW economy is the strongest in the nation but we want to ensure we remain the investment capital of Australia. Planning reform is key to this," Ms Berejiklian said.*
"The government wants to create communities that offer residents fulfilling work, great social amenities and a choice of public spaces."
Play video2:12West Metro stations slated for 2030
NSW Premier Gladys Berejiklian and transport minister Andrew Constance announce seven new stations to be built for Sydney's West Metro.
Ms Berejiklian said 300,000 people living in Greater Western Sydney leave the region each day to go to work, commuting long distances.
There is also a significant proportion of Central Coast residents who commute daily, she said.
RELATED ARTICLE
EDITORIAL
"Thirty thousand Central Coast residents, or 30 per cent of its working population, commute to Sydney each day, spending as much as five hours a day in the car," Ms Berejiklian said.
"This places unnecessary stress on commuters, families, roads, public transport and the Sydney CBD."
She said the government would create a network of new hubs, "providing people work opportunities they've never had before, right on their doorstop, and enabling communities to develop their own unique character".
"Our hub strategy will provide regions with the resources and infrastructure needed for NSW to compete nationally and globally, while enriching the lifestyle of local residents," Ms Berejiklian said.
RELATED ARTICLE
"At the heart of this hub strategy will be high quality jobs near where people live. This strategy is the next step in the government achieving its vision for 30-minute cities."
Planning Minister Rob Stokes said a series of reforms would be introduced to the planning system over the coming months, including fast-tracking projects in high growth areas.
"This is about demystifying and restoring confidence in the planning system so we can get on with the job of delivering fantastic new places right across NSW," Mr Stokes said.
"We have already made significant changes to the planning system over the past few years and these changes will keep driving our state forward."
Alexandra Smith is the State Political Editor of The Sydney Morning Herald.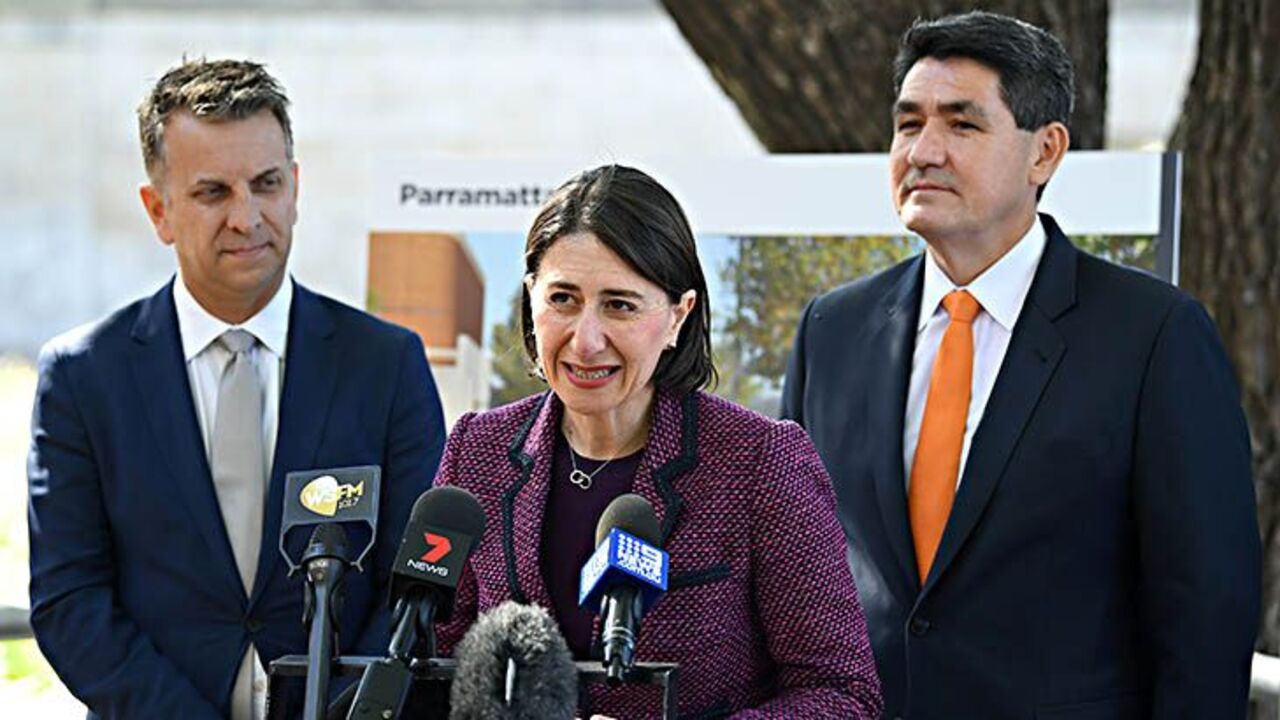 SOURCE: https://www.smh.com.au/politics/nsw/berejiklian-to-overhaul-planning-laws-with-push-for-30-minute-cities-20191126-p53ecw.html#comments
CAAN FACEBOOK:
https://www.facebook.com/Community-Action-Alliance-for-NSW-744190798994541/?ref=aymt_homepage_panel
WEBSITE:
https://caanhousinginequalitywithaussieslockedout.wordpress.com/