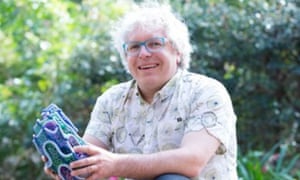 Dr Gerd Schröder-Turk is trying to use Western Australia's whistleblower protections after Murdoch University launched federal court action against him. Photograph: Murdoch University
International student whistle blower exonerated
By Unconventional Economist in Australian Economy
November 22, 2019 | 20 comments
In late September, it was revealed that Dr Gerd Schroeder-Turk – one of the three whistle-blowing academics that appeared on Four Corners' Cash Cows report into Australia's international student industry – was being sued by Murdoch University for damaging the institution's reputation and causing a fall in international student enrolments.
This led to a strong backlash against Murdoch University, with academics and unions from across the globe rallying in support of Dr Schroeder-Turk.
Thankfully, Australia's Department of Home Affairs has told Murdoch University that Dr Schroeder-Turk "cannot be blamed" for the institution's visa downgrade, which has been blamed for a substantial loss of international student fees, effectively exonerating the academic:
In late September, Murdoch filed a cross-claim alleging that it had suffered "loss and damage" as a consequence of Dr Schröder-Turk's disclosures to the ABC and two other media outlets, and citing five "particulars" to support this claim.

The first particular was a move by the Department of Home Affairs to raise Murdoch's immigration risk rating to level 3 – the worst possible rating, for the first time in its history – after the broadcast.

Murdoch is one of only two Australian universities with a level 3 risk rating. This means that to obtain visas to study at Murdoch, people from countries considered to represent even a moderate immigration risk must supply extra evidence of their financial capacity and language ability.

Murdoch claimed that this adverse rating had hampered its international student recruitment. It said that the intake this semester had been 14.8 per cent lower than forecast, with a likely revenue impact "in the order of millions of dollars". The university earned A$74 million (£39 million) from international students last year, up from A$55 million in 2017.

However, Home Affairs risk ratings are based purely on immigration metrics such as rates of unsuccessful and fraudulent visa applications and students overstaying their visas. "Media coverage does not influence a provider's immigration risk rating," the department told Times Higher Education.
National Tertiary Education Union president, Alison Barnes, has taken the opportunity to dig the boot into Murdoch University:
Barnes told The PIE News the suggestion that it was Schroeder-Turk's appearance on Four Corners and not Murdoch University's practices that caused the university's risk rating to increase was "embarrassing to Murdoch".

"It is like Murdoch does not understand the complex nature of the Department's formulation of risk ratings, which take into account a range of external factors. That can't be the case, so the only logical conclusion is that Murdoch is attempting to intimidate the academic into dropping his claim"…

According to a DHA explanatory note obtained by The PIE, risk is based on the rate of visa cancellations, visa refusals due to fraud, visa refusals excluding fraud offshore, student visa holders becoming unlawful non-citizens, and subsequent protection visa applications.
Murdoch University's leadership needs to fall on their swords.
PHOTO: Dr Gerd Schröder-Turk is being counter-sued by Murdoch University. (ABC News: Hugh Sando)
Leith van Onselen is Chief Economist at the MB Fund and MB Super. Leith has previously worked at the Australian Treasury, Victorian Treasury and Goldman Sachs.
SOURCE: https://www.macrobusiness.com.au/2019/11/international-student-whistle-blower-exonerated/
CAAN FACEBOOK:
https://www.facebook.com/Community-Action-Alliance-for-NSW-744190798994541/?ref=aymt_homepage_panel
WEBSITE:
https://caanhousinginequalitywithaussieslockedout.wordpress.com/