Mr Stokes, 'growth started to get its bad name' in the 1960s and 1970s …
AND with the mysterious disappearance of Juanita Nielsen in early July 1975 …
Juanita an Australian newspaper owner, journalist and heiress noted for her activism for urban conservation particularly anti-development campaigns … for the Victoria Street Kings Cross terraces …
FROM the 'Comments' here's a tip for community groups opposing Overdevelopment … who are no doubt weary …
' If you don't want that type of development you need to be vocal when the zoning rules are being drafted. The silence from all the current Local Strategic Planning Statements which have been on exhibition that past 6 months is deafening. This documents give guidance for the next 20 years on what areas should concentrate on uplift in zoning for greater density. This is when people should be making submissions but I am following them and no one, none of the local community groups like the save our valley types say anything.'
NSW Planning Minister attacks community for opposing crush-loading
By Unconventional Economist in Australian Property
November 13, 2019 | 12 comments
NSW Planning Minister has attacked so-called NIMBY baby boomers for opposing high-rise development across Sydney:
Baby Boomers are primarily responsible for hostility toward housing growth and density, Planning Minister Rob Stokes says, accusing the generation of being the drivers of so-called NIMBYism…

Speaking to developers, planning bureaucrats and community leaders, Mr Stokes said growth had become a concept to be suspected, resisted or treated with outright hostility…

He said many policymakers had grown up during the 1960s and 1970s when "growth started to get its bad name"…

"That idea has seeped into the popular culture and is a pervasive, if unrecognised or almost subconscious mental model in many of the people leading the discussion today," he said.

"So we actually are fighting against a great weight of cultural development over the last 40 or 50 years."
What a load of rubbish. Go and ask those living in Sydney's migrant-stuffed West if enough is enough. It's not just the baby boomers.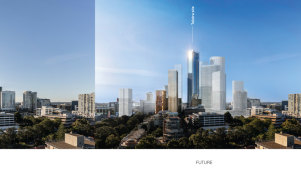 In fact, the overwhelming majority of NSW residents oppose further population growth, which is the primary driver of Sydney's over-development: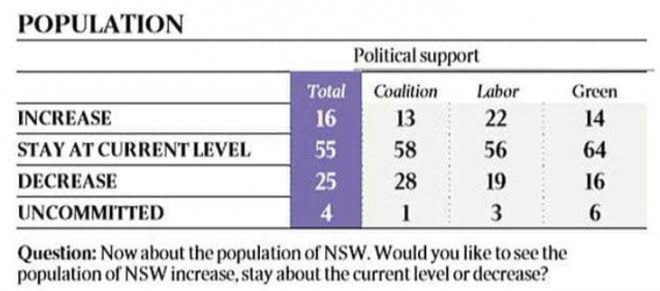 They know that population growth means more development and lower living standards.
Their views are also explicitly supported by Infrastructure Australia's modelling, which shows projects worsening traffic congestion, longer commute times, and reduced access to jobs, schools, hospitals and green space as Sydney swells to a projected 7.4 million people by 2046 under ongoing mass immigration, regardless of whether Sydney builds up or builds out: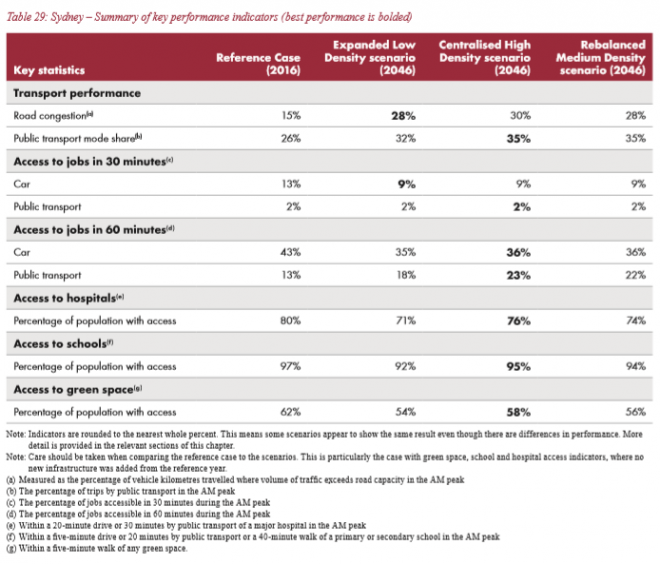 Current mass immigration settings also means that Sydney will turn into a high-rise battery chook city mid-century, according to Urban Taskforce projections: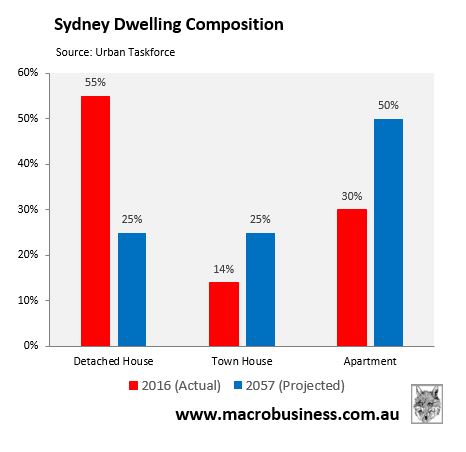 *Rather than attacking his own constituents, Rob Stokes should represent them and lobby the federal government to slash immigration, given it is the sole driver of Sydney's projected population explosion and over-development: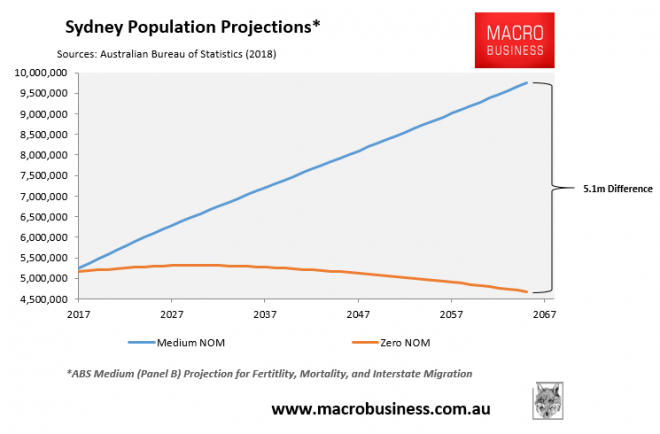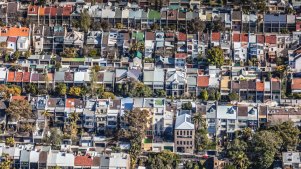 SOURCE: https://www.macrobusiness.com.au/2019/11/nsw-planning-minister-attacks-community-for-opposing-crush-loading/
CAAN FACEBOOK:
https://www.facebook.com/Community-Action-Alliance-for-NSW-744190798994541/?ref=aymt_homepage_panel
WEBSITE:
https://caanhousinginequalitywithaussieslockedout.wordpress.com/