KEY POINTS …
–Howard Government opened immigration flood gates in the early-2000s
-our economy in per capita term, has been on a downward trajectory
-with stellar population growth we have to share what we produce with far more people
–Australia's GDP per capita has lifted by 6 per cent since 2012
-Spain has climbed by 15.3 per cent; New Zealand by 8.5 per cent
-the gap underperformance has worsened materially over the Coalition's term in government
-turbo population growth at the expense of productivity, amenity, housing affordability, and wage growth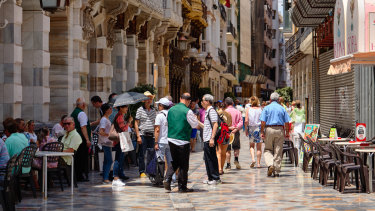 Spain – where the economy contracted for five consecutive years – has moved ahead of us. CREDIT:SHUTTERSTOCK
Recession pushes Australia down economic rankings
By Unconventional Economist in Australian Economy
November 12, 2019 | 19 comments
*Ever since the Howard Government opened the IMMIGRATION flood gates in the early-2000s: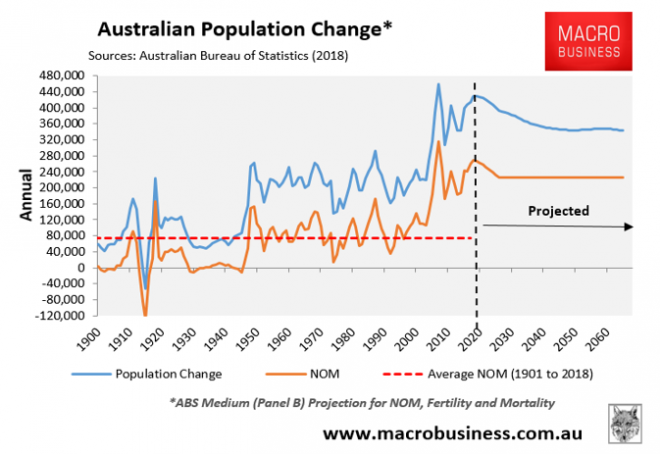 *Australia's economy, as measured in per capita terms, has been on a downward trajectory: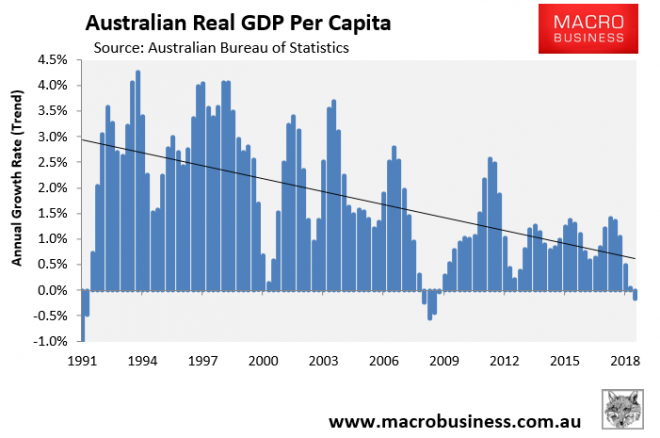 As shown above, real GDP per capita growth has been falling for around 15 years, with the Australian economy experiencing its first annual fall in per capita GDP since the Global Financial Crisis.
*The slump in Australia's growth has also seen Australia slide down the global economic rankings, according to Fairfax's senior economics correspondent, Shane Wright:
*Australia, despite its growth, has simply not been growing fast enough. And, because of our stellar population growth (which in itself is accounting for much of our economic expansion), we have to share what we do produce with far more people.

*To put that in some perspective. Australia's GDP per capita (in Australian dollars) has lifted by 6 per cent since 2012.

*In Spain (measured in euros), it's climbed by 15.3 per cent. In New Zealand (in Kiwi dollars) it's lifted by 8.5 per cent.

France, the Netherlands, South Korea, the UK, Germany and the United States are among a host of other countries where GDP per capita in their own currencies has lifted at a quicker clip than in Australia.

On the global rankings of GDP per capita, Australia is still a top-10 nation but is slipping rather than rising.
The below charts highlight Wright's point.
Australia's real per capita GDP growth has underperformed all major economies and regions this decade, as illustrated below using OECD data: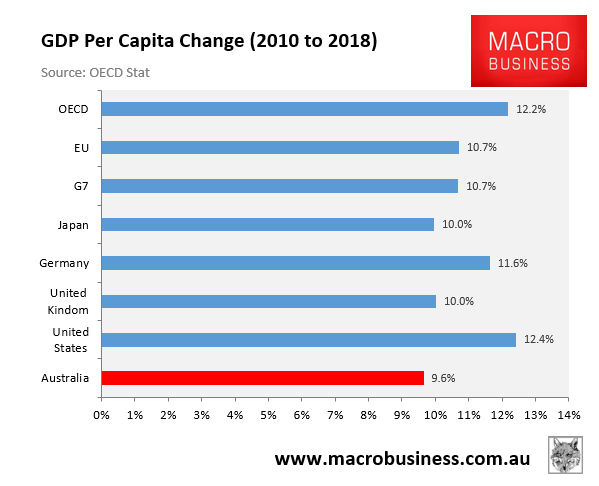 *The gap underperformance has also worsened materially over the Coalition's term in government: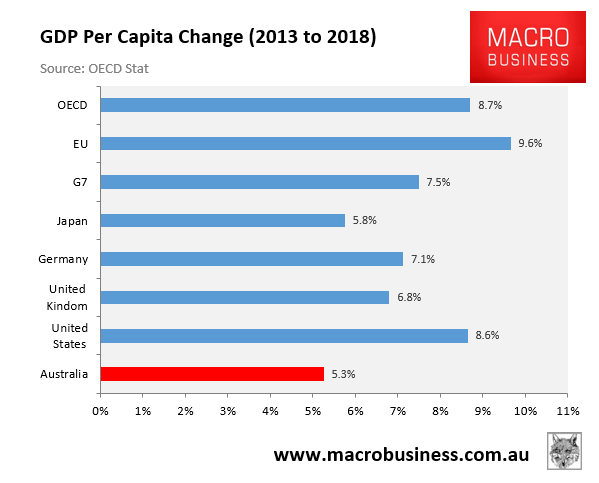 Of course, it is not just per capita GDP that is in recession, but household incomes too.
Real per capita household disposable income (HDI) has fallen by 0.5% over the past seven years: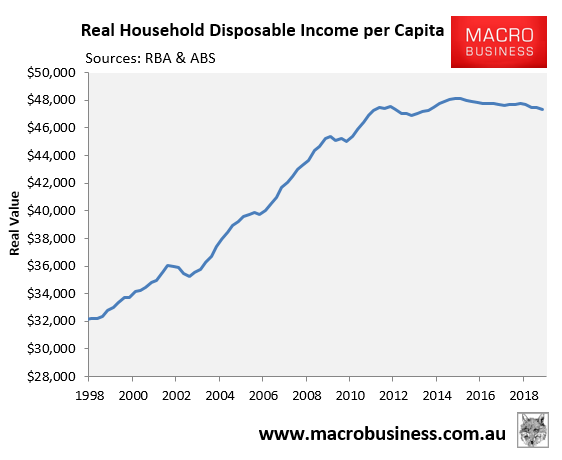 Worse, Australia's real per capita HDI growth was the lowest among OECD nations over the five years to 2019: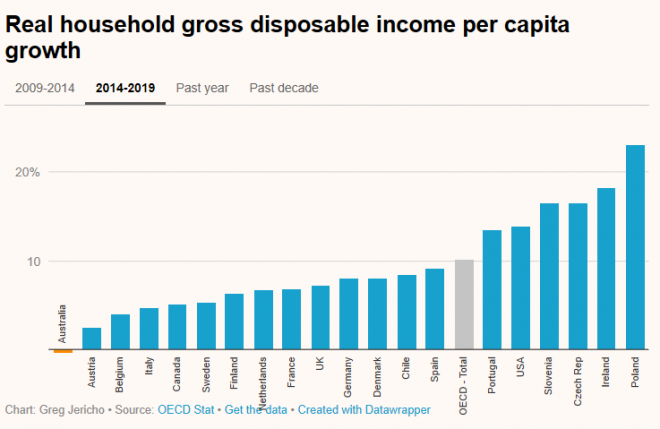 No matter which way you cut it, Australian households are experiencing recessionary conditions.
*And it is only Australia's turbo-charged population growth that is keeping the economy from experiencing a 'technical recession', even though this is coming at the expense of productivity, amenity, housing affordability, and wage growth.
For Australian businesses and policy makers, it is much easier to import migrants and report headline GDP growth than earning it the hard way through rising productivity and living standards.
SOURCE: https://www.macrobusiness.com.au/2019/11/recession-pushes-australia-down-economic-rankings/

CAAN FACEBOOK:
https://www.facebook.com/Community-Action-Alliance-for-NSW-744190798994541/?ref=aymt_homepage_panel
WEBSITE:
https://caanhousinginequalitywithaussieslockedout.wordpress.com/