Quote … 'The Coalition also admitted that the policy was developed by the property lobby' …
Of course … no surprises there …
Before entering politics Scomo wrote the policy for the deve-loper lobby, the Property Council of Australia … the PCA is in 'the box seat' … looks like it is running the show!
Insiders: Morrison's FHB deposit subsidy to lift property prices
By Unconventional Economist in Australian Property
November 12, 2019 | 4 comments
Various property insiders agree that the Morrison Government's first home buyer (FHB) deposit subsidy is likely to raise property values when it is introduced in January, thereby eroding housing affordability:
SQM Research real estate analyst Louis Christopher said the Morrison government's free LMI for 10,000 first-time annual buyers would "marginally" increase prices from January…

"Past first home buyer schemes have tended to only benefit people who used them at the very start, because the remainder of people had to pay a price over and above the value of the grant"…

Richard Wakelin, founder of buyers' agent Wakelin Property Advisory, said last week the first home loan deposit scheme would inject "extra stimulus" into the housing market…

Perversely, the stimulatory impact of the scheme may force first home buyers to pay thousands more for property than they save in LMI," he said.
*Supporting property values, not affordability, was the stated intent when Prime Minister Scott Morrison announced the scheme a week prior to the federal election: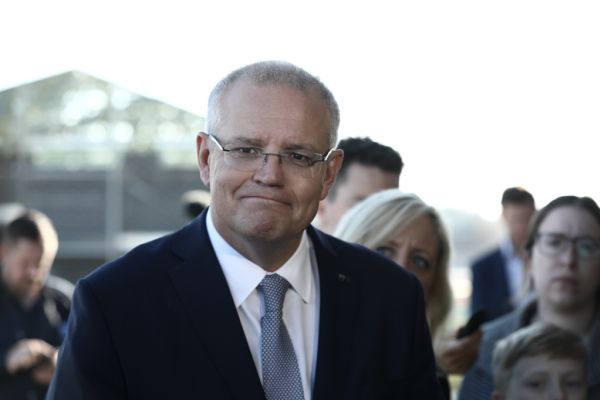 "We want to see more first-home buyers in the market, absolutely, and we don't want to see people's house prices go down" – Prime Minister Scott Morrison, 13 May 2019.
*The Coalition also admitted that the policy was developed by the property lobby: *
Mr Morrison rejected suggestions the plan announced on Sunday, and quickly matched by Labor was a taxpayer-funded subsidy and said it won't lead to an increased risk of purchasers getting into financial trouble.

"It enables them to open the door and actually turn the key on their first house," Mr Morrison said.

"In a couple of years they will undoubtedly refinance and they will go through that process again. The equity in their home will build and they're up, up and away. That's where we want to get them to"…

Asked what modelling had been done, Mr Frydenberg said the government "had spoken to people in the sector."
*Basically, Scott Morrison wants to sacrifice FHBs to boost the profits of his property industry mates.*
SOURCE: https://www.macrobusiness.com.au/2019/11/insiders-morrisons-fhb-deposit-subsidy-to-lift-property-prices/
CAAN FACEBOOK:
https://www.facebook.com/Community-Action-Alliance-for-NSW-744190798994541/?ref=aymt_homepage_panel
WEBSITE:
https://caanhousinginequalitywithaussieslockedout.wordpress.com/