READ TO LEARN WHY … there is a tremor of excitement through the City's
property market ….
THEN … SHARE!
BECAUSE all … betrayed … Australians really need to know what they are up against!
HOW come cash is again flowing in the Sydney RE Market? Is it because a little while ago our big neighbour to the North relaxed its capital controls … ?
AND did that follow the exclusion by the Morrison Government of the Real Estate Gatekeepers from the Anti-Money Laundering Laws in October 2018 … before the May 2019 Election?
DOES it seem that both these governments are working in tandem with one another?
IS this why Labor lost its Chinese vote? And is this why the rumours ran rife of an 'unpopular' Labor Leader?
AND is the price hike for Chatswood … because it has become a Chinese Mandarin City?
THIS Audio explains why!
'If you get on the hill, and you film down into Chatswood – it's like this city in the middle of nowhere called Chatswood … it is just northwest of the Sydney CBD.
It is being built by the Chinese Communist Party.
All the money has come from China' …
'This is the most wealthiest couple of kilometres in the entire of Australia! … This city has happened out of nowhere … massive high-rises … it looks like Hong Kong … it's a city being built ostensibly with China's money … '
VIEW: https://caanhousinginequalitywithaussieslockedout.com/2019/09/01/a-geopolitical-strategist-on-the-mk-hong-kong-the-u-s-and-australia/
Is this Australia's most over-priced suburb?
Chinese cash is returning to Chatswood, sending a tremor of excitement through the city's property market.
Buyers' agent Henny Stier and a seven-bedroom Chatswood house on sale for $8.48 million. The home is struggling to sell because four is an unlucky number Chinese.
Peter Braig Aaron Patrick Senior Correspondent
Nov 8, 2019
There is a seven-bedroom, orange-brick house on sale in Chatswood carpeted in a plush brown, with fake marble floors and grated doors. Outside, a few stunted trees cling to a lawn so small it takes less time to mow than to wheel a lawnmower to and from the double garage and fire up.
Local real estate agent Mendy Lau is trying to sell the Nicholson St property, which is opposite one of Chatswood's few generous parks. Her pitch includes an "expansive paved terrace and low-maintenance level lawns". The Hong Kong-based wants $8.38 million – a price that places the outer-suburban-like house among the trophy homes that overlook the harbour from the Lower North Shore.
As property owners in Sydney, Melbourne, Brisbane and Adelaide celebrate what looks like the end of a two-year price dip, the Chatswood house is a pricey cog in one of the most important and least-understood forces driving the $6.6 trillion Australian home market: Chinese cash.
Through their purchasing power, strong family ties and specific tastes, Chinese citizens and Australians of Chinese descent have created microeconomies where the conventional rules of property valuations don't seem to apply.
Nonetheless, Chinese demand is such a big swing factor that Asian-dominated markets like Chatswood may be a canary-like indicator for property overall.
Pork dumplings
Ten kilometres and six train stops north of central Sydney, Chatswood is the most desirable suburb for many families from China. Some 34 per cent of the suburb's residents are of Chinese heritage, and 26 per cent were born in mainland China or Hong Kong, according to the 2016 census.
CAAN: What are the current figures with the Housing Boom peaking in 2017? What are the up-to-date percentages?
Chatswood is a brand for buyers of Chinese descent. Houses in the adjacent suburbs of Artarmon, Roseville and Willoughby sell for approximately 15 to 20 per cent less than similar properties in Chatswood, according to Tim Holgate, the sales director of Belle Property Lane Cove.
From the pork dumplings at the New Shanghai restaurant in Chatswood Chase to the raw fish heads on sale at the Mandarin shopping centre, central Chatswood looks, feels and sounds a little like downtown Shanghai. Many older migrants, uncomfortable driving, insist on living within walking distance of shops.
"I think most ethnic groups, they live together," says Tina Lee, the owner of the One Agency real estate firm in the suburb. "Most Asian migrants, they like to live in the area for the low maintenance. When they go downstairs there are cafes, shops, supermarkets. You just name it."
This Saturday, Holgate plans to auction 3 Bowen St on the west side of the Pacific Highway, which places the property in West Chatswood. The renovated, semi-detached house is a 15-minute walk from Chatswood's main shopping centres – a range that puts it outside the Chinese buying zone.
"If that was 300 metres from Chatswood Chase it could go for $2.5 million," Holgate says. "Our guidance is 1.8."
General Chao's head chef, Son Sewoo, in Chatswood. Edwina Pickles
At the start of the decade, the average asking price in the suburb was nudging towards $1 million, according to SQM Research.
Last January, it hit $2.27 million, making Chatswood one of the most expensive non-beach or harbourside suburbs in Australia's most expensive city. (To obtain consistent data, SQM relies on sellers' target prices instead of reported sales.)
*Then, in the Year of the Dog, the Shanghai of the South turned on a penny – downwards.
*The precise trigger remains unclear. The banking regulator had gradually been tightening lending controls since 2014, a policy that led the broader Sydney market to start spluttering in the first half of 2017, and turn down in the second.
*The macro-prudential credit crimp counteracted the stimulus of falling interest rates, but only applied to Australian loans. Foreigners, especially wealthy Chinese who could extract their money from China, were often paying in cash.
*On July 1, 2017, the NSW government had imposed an extra 8 per cent tax on non-resident foreign buyers, who aren't allowed to buy second-hand homes anyway. In theory, the tax on a $2 million Chatswood off-the-plan apartment for a buyer from China was an incredible $255,490.
*In practice, though, many buyers of Chinese heritage are Australian citizens living locally or in Singapore or Hong Kong, according to one of the suburb's most prolific agents, who asked not to be identified.
Around the same time as the stamp duty hike, estate agents said they picked up talk that the Chinese government had started enforcing capital controls more rigidly. The claims were hard to verify but entirely plausible.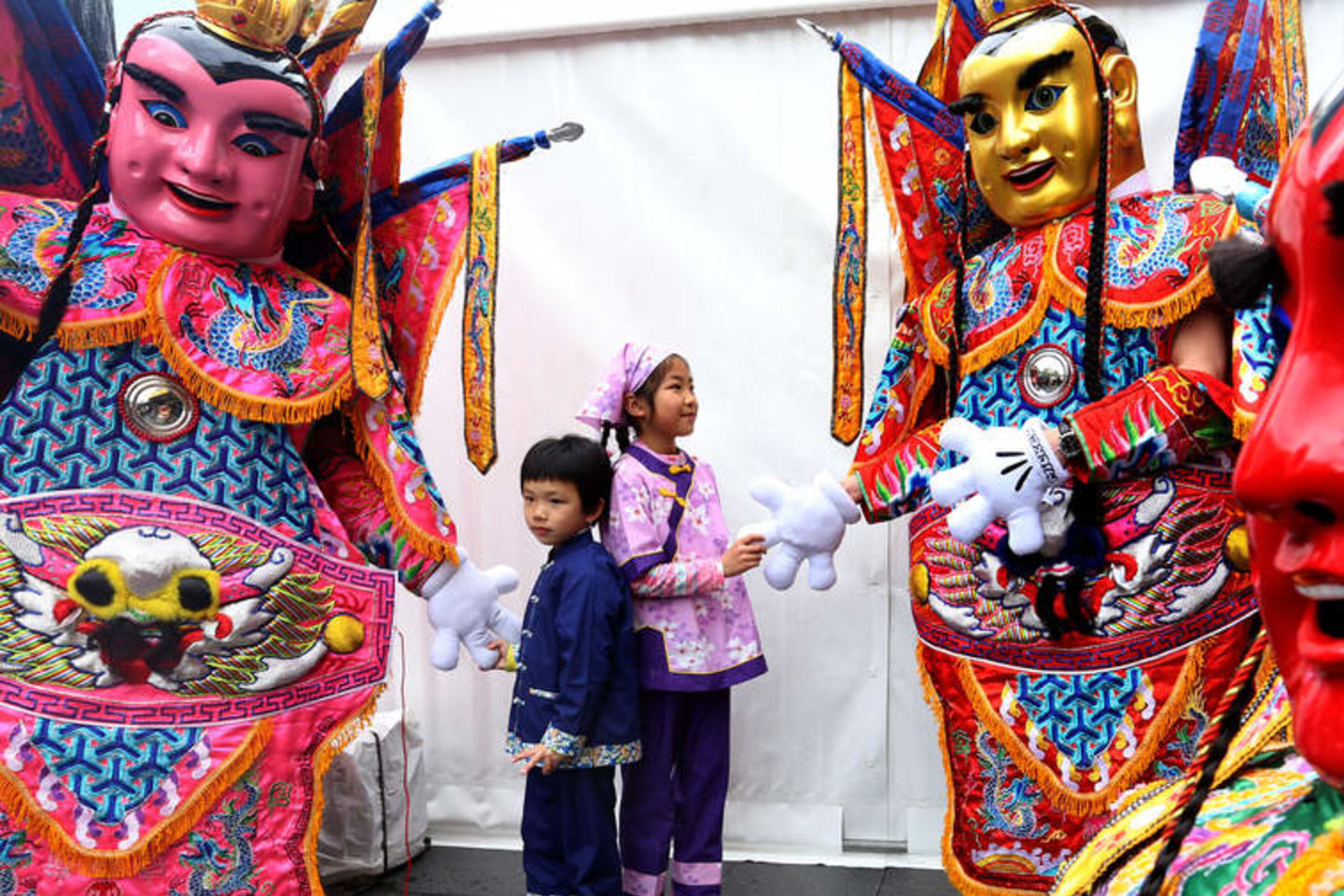 Max Hong and sister Emily at Chatswood's Taiwanese Festival. James Alcock
Demand evaporated. By the end of 2018 the average asking price in the suburb was $1.69 million – a drop of 26 per cent in 11 months, SQM monthly data found, and a far greater fall than the 9.9 per cent drop across Sydney over the full year.
Bounce back
The turnaround, as elsewhere, was as abrupt as the decline. When the Liberal Party won the federal election on May 18, the political threat to property investment disappeared.
That month, Chatswood houses bounced up to $2.5 million. Since then, sales prices have averaged $2.42 million.
*"More than 50 per cent of the people coming through our open houses are Chinese," says Brent Courtney, who works the suburb for McGrath, referring to Australian-Chinese buyers and foreigners. "I'm finding prices are very strong. Probably a 10 per cent gain off the bottom from late last year."
Six of the seven houses and apartments listed for auction last Saturday sold, according to the Domain real estate site, on a day the city-wide clearance rate was 77 per cent. This weekend, another seven are up.
As a sign of foreign demand, at a time when Australians are fiscally wary, Chatswood's revival is contributing to a wave of excitment that has swept Sydney's North Shore and may be influencing the eastern suburbs and inner west – an urban spread valued about the same as New Zealand's entire housing market.
Sydney-wide house and apartment prices are up 5 per cent since the end of June, according to CoreLogic.
The reality, though, is more complicated than the headlines suggest.
In Chatswood, the new demand doesn't appear to have been matched by a surge in supply, agents say. In a season which typically provides agents more than one-third of their annual sales, there were 120 houses and apartments for sale on the Domain website at the end of September. A year earlier there were 187.

House prices to increase 30% (and the return of sub-prime lenders) http://bit.ly/36qm7Hh @ProfSteveKeen @Ross_Greenwood @AlanKohler @GrogsGamut @mikejanda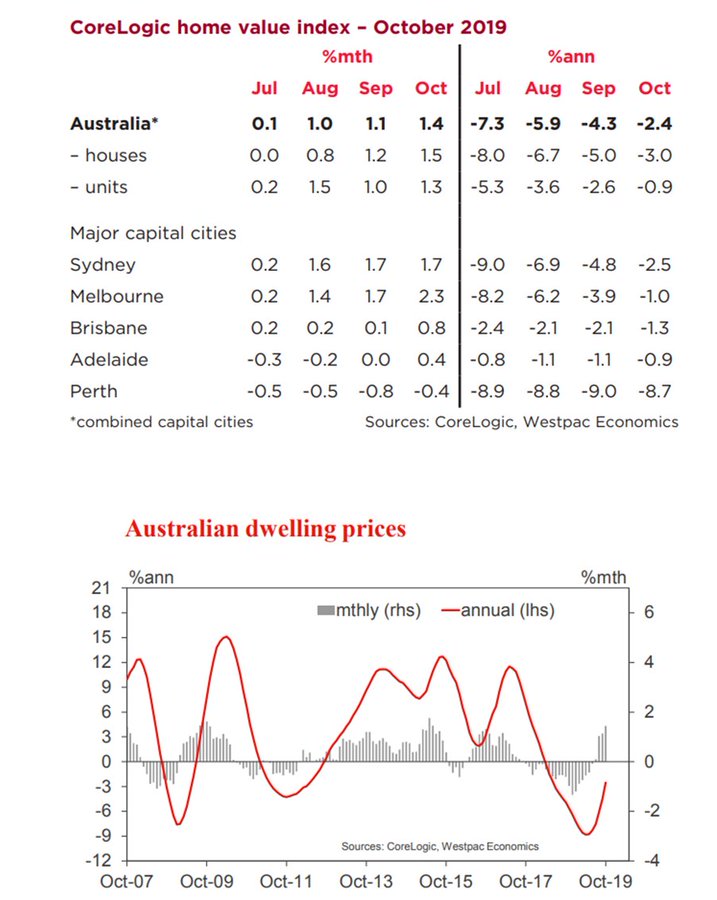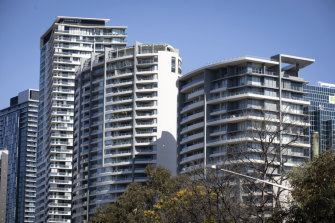 SMH Photo: 4 bedroom apartments in Chatswood for changing demographic
SOURCE: https://www.afr.com/property/residential/is-this-australia-s-most-over-priced-suburb-20191104-p537a9?&utm_source=facebook&utm_medium=social&utm_campaign=nc&eid=socialn%3Afac-14omn0053-optim-nnn%3Anonpaid-25%2F06%2F2014-social_traffic-all-organicpost-nnn-afr-o&campaign_code=nocode&promote_channel=social_facebook&fbclid=IwAR017ow1Bf5b1j4B3O9Yk7PfyaYsu3fzudqb4Uc67Lfa8aKwH9rBtztrY6A
LIKE CAAN ON FACEBOOK & SHARE OUR LINKS!
Please share our links with others!
CAAN FACEBOOK:
https://www.facebook.com/Community-Action-Alliance-for-NSW-744190798994541/?ref=aymt_homepage_panel
WEBSITE:
https://caanhousinginequalitywithaussieslockedout.wordpress.com/