There's a lot of soul searching today over whether selling off Australia's essential assets and services was a good idea …
IS it because …
The end result has been price gouging and, in some cases, greater inefficiency?
A biggie in 2017 was the privatisation of the
RECOMMEND you view the comments … as commentators say it as it is …
CAAN has selected these:
-Even thought it is a failure, the government still continues with it. NSW government to privatize the remaining Sydney bus routes.
-What do expect? They've got to go somewhere when they're not re-elected.
-and the ferries – https://www.michaelwest.com.au/privatisation-public-left-in-the-dark-on-sydney-ferries-deal-with-french/
AND MUCH MORE!
Privatisation has failed
By Unconventional Economist in Australian Economy
November 7, 2019 | 12 comments
There's a lot of soul searching today over whether selling-off Australia's essential assets and services was a good idea.
*The first salvo comes from Howard Government transport minister, John Sharp, who admits privatising the nation's major airports was a mistake that is costing consumers dearly: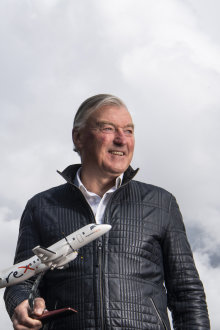 *Mr Sharp regretted his failure to impose more stringent regulation on the crucial infrastructure when they left public hands in 1996 and said the process had failed to protect travellers from greed.
"It was a mistake," he told The Australian Financial Review. "They are blatantly profiteering."
"The one thing we should have done is provided airports with a more significant set of rules to protect the public interest and kept them in place right through to today"…
*"I should have given the ACCC responsibility for not just monitoring but administering that particular regulation."
Handing a natural airport monopoly over to private operators was always going to lead to price gouging. It's economics 101. The same could be said for privatising the nation's telecommunications infrastructure via Telstra, which we are now paying dearly for in compensation for the NBN.
Former Liberal leader, John Hewson, similarly laments the privatisation of various essential services and institutions:
*…vocational training, prisons, toll roads, airports and hospital services such as parking, public/private partnerships skewed in favour of private operators, and about those who profit personally by exploiting privileged market positions and restrictive trade practices…
Ironically, many of the now privately owned businesses that provide essential services resulted from past privatisation of public assets.
*While these were mostly justified and sold at the time as a mechanism to achieve market discipline, lower costs and greater efficiency, they were driven much more by political and budgetary consideration of maximising the selling price, usually ignoring the market circumstances into which they were being sold, and failing to specify the required services to be provided by the privatised entity.
Markets are only as good as the institutional and regulatory frameworks within which the market forces are to be "free" to operate. Regulatory frameworks set to achieve a maximum selling price are usually unlikely to provide an appropriate competitive structure, nor guarantee socially acceptable service outcomes, in the longer-term…
Clearly, it is time for government and society more broadly to address what has become a most unfortunate trade-off between profit and the quality and availability of essential services.
There are three general criteria for ensuring privatisation is in the public interest:
it should increase competition within the relevant market, not lessen it;
the upfront funds received from the asset sale should outweigh the expected net present value of future profits; and
with respect to new infrastructure, the social benefits should exceed its social costs.
Unfortunately, most of Australia's privatisations have not met these criteria, instead placing short-term financial windfalls above longer-term competitive and budgetary concerns.
The end result has been price gouging and, in some cases, greater inefficiency.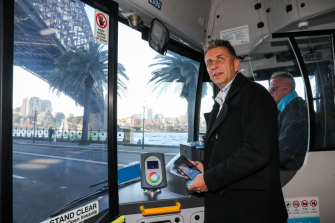 Photo: SMH
SOURCE: https://www.macrobusiness.com.au/2019/11/privatisation-has-failed/#comments
CAAN FACEBOOK:
https://www.facebook.com/Community-Action-Alliance-for-NSW-744190798994541/?ref=aymt_homepage_panel
WEBSITE:
https://caanhousinginequalitywithaussieslockedout.wordpress.com/