Photo: Business Insider
Two months ago, Treasurer Josh Frydenberg boasted to the AFR Property Summit that the rebound in property prices would help to boost Australia's GDP …
KEY POINTS …
–household consumption represents about 60 per cent of GDP
–but the bounce in property values is not helping the Australian economy
–Boral Ltd, the brick, cement and plasterboard maker announced weaker results; citing a softer housing market
-with home buyers forced to take out huge mortgages to get on the property ladder
-putting future financial stability at risk with no associated jump in housing construction that would buttress the economy
–dwelling construction is crashing; will likely fall for another two years
–households are dis-leveraging with the collapse in mortgage credit growth to all-time lows
–reflected in the collapse in real retail sales, which declined for the first time since the early-1990s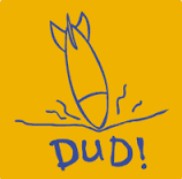 Photo: Macro Business
Australia's property price boom is an economic dud
By Unconventional Economist in Australian Economy
November 7, 2019 | 7 comments
Two months ago, Treasurer Josh Frydenberg boasted to the AFR Property Summit that the rebound in property prices would help to boost Australia's GDP:
Treasury estimates that a 10 per cent increase in house prices could result in a corresponding lift to GDP of about half a per cent.

Similarly, the RBA has said that a 10 per cent increase in household wealth is expected to increase the level of consumer spending by up to 1½ per cent.

This matters because household consumption represents about 60 per cent of GDP.

Given the key relationship between the health of the housing market and the wider economy, it is important that we continue to support the recovery that is underway.
However, Bloomberg's Michael Heath claims that the bounce in property values is not helping the Australian economy:
https://www.bloomberg.com/news/articles/2019-11-06/australia-housing-market-reflates-but-that-s-not-helping-economy
Australia's property market is taking off again, but with few positive economic spillovers. Just look at the earnings report of the nation's largest building materials firm Boral Ltd.

The brick, cement and plasterboard maker announced weaker results Wednesday, citing a softer housing market, and said local concrete volumes were down 8% in the three months through September from a year earlier. Yet that's the period when home prices in Sydney and Melbourne roared back to life…

For the RBA, it's the worst of both worlds: buyers forced to take out huge mortgages to get on the property ladder, putting future financial stability at risk, but with no associated jump in housing construction that would buttress the economy.
*The key problem is that the transmission mechanism between rising dwelling values (and wealth) and the real economy is broken.
First, dwelling construction is crashing – and will likely fall for another two years (given the long lead between approvals and completions):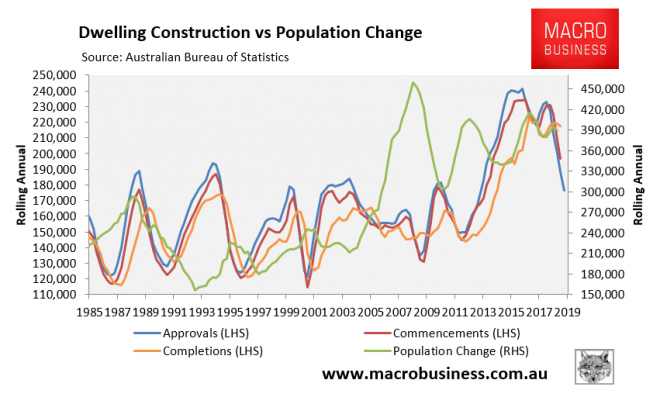 Second, households are dis-leveraging at a furious pace, as evident by the collapse in mortgage credit growth to all-time lows: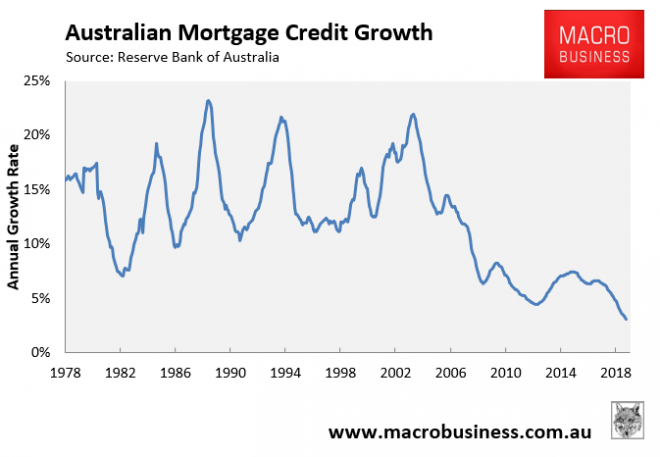 This is also reflected in the collapse in real retail sales, which declined for the first time since the early-1990s: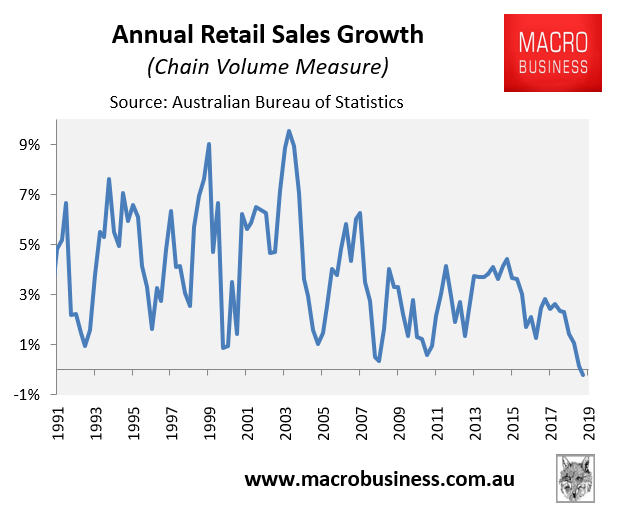 Basically, the house price rebound is a "profitless boom" with little flow-through to the real economy.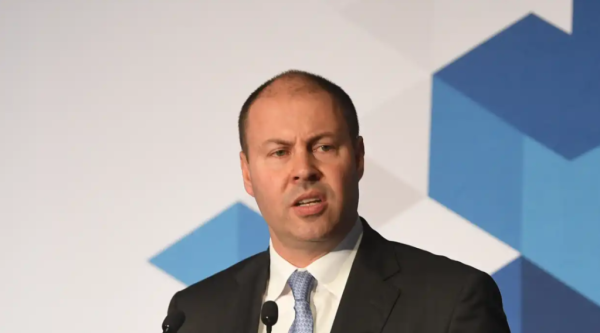 Photo: Commercial Real Estate
SOURCE: https://www.macrobusiness.com.au/2019/11/australias-property-price-boom-is-an-economic-dud/
CAAN FACEBOOK:
https://www.facebook.com/Community-Action-Alliance-for-NSW-744190798994541/?ref=aymt_homepage_panel
WEBSITE:
https://caanhousinginequalitywithaussieslockedout.wordpress.com/