A Commentator wrote …
' I suggest if you haven't read this book already do so. Starving Public Authorities of funds is just one way to kill our Democracy which appears to be the plan of our so called liberal democratic government.

How Democracies Die is a 2018 book by Harvard University political scientists Steven Levitsky and Daniel Ziblatt about how elected leaders can gradually subvert the democratic process to increase their power.
Authors: Steven Levitsky, Daniel Ziblatt'
Anti-corruption chiefs warn of political interference, call for independent funding

November 1, 2019
Australia's anti-corruption chiefs have joined forces to call for a new independent funding system so they can investigate misconduct by governments without risking political interference from budget cuts.
In a rare on-stage appearance together, the Commissioners of each jurisdiction warned at a conference this week that their work could be hindered without reform to the way they are financed.
And Victorian Ombudsman Deborah Glass issued a plea for her watchdog colleagues to use the media to build support for themselves and ward off the threat of hostile governments. "We can have the best Acts in the world, but if we don't have that public support, we're finished," she said.
As it stands, agencies such as Victoria's Independent Broad-based Anti-Corruption Commission and NSW's Independent Commission Against Corruption are funded by the government of the day even though they operate at arm's length from politicians. ICAC chief commissioner Peter Hall QC said governments wanting to interfere could simply "turn off the tap from time to time" – damaging the ability of integrity bodies to fight police and public sector corruption.Advertisement
"An executive government should not have control of the levers in respect of funding," he said.
RELATED ARTICLE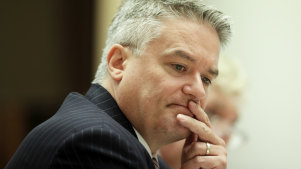 EXCLUSIVE
South Australian Commissioner Bruce Lander agreed, telling the conference: "If the executive doesn't want us to investigate it, it only has to under-resource us. So our independence is entirely dependent on adequate resourcing."
And Queensland Crime and Corruption Commission chair Alan MacSporran highlighted the potential for conflict or "awkward moments", citing his agency's recent examination of Queensland deputy premier Jackie Trad, who was also the state Treasurer. Ms Trad was accused of misconduct- but later cleared – for failing to declare a property she'd purchased near a train station which formed part of a government infrastructure project.
"There is a potential awkwardness about those relationships which shouldn't exist because our funding is so critically important to our ability to protect you – the community," Mr MacSporran said.
The two-day conference, hosted by IBAC and held at Melbourne's Convention Centre, also heard from dozens of other integrity bodies about the challenges of tackling corruption in an increasingly complex environment.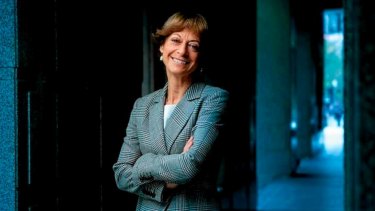 In the face of cuts and restructuring, Victorian Ombudsman Deborah Glass said she was "a huge believer in the media and engaging with the media" to build public support.
"Yes, it can be a dangerous game… but we need to use what is there, whether it's traditional media, social media, or whatever, to get out message out," said Ms Glass, whose office has probed everything from Labor's so-called "red shirts" scandal to malfeasance in local councils and the crisis in Victoria's youth justice system.
IBAC's own resources also came under the spotlight this week after its annual report revealed a deficit of $99,000 last financial year, warning that "the recurring revenue budget is not enough to maintain the current forecast and expenditure levels."
RELATED ARTICLE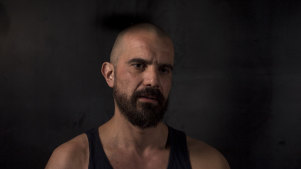 EXCLUSIVE
Fresh revelations about police brutality also reignited the debate around IBAC's ability to adequately examine police misconduct.
In one case revealed by The Age and 60 Minutes this week, Victorian man Chris Karadaglis was left a quadriplegic after Warrnambool police responded to a complaint his stereo was up too loud. In another case, Melbourne man Nik Dimopoulos suffered a catastrophic shoulder injury after he was mistakenly arrested during a violent raid at a gay bookshop in May.
An executive government should not have control of the levers in respect of funding.

NSW ICAC chief commissioner Peter Hall
While IBAC Commissioner Robert Redlich, QC, did not raise the matter at the conference, he has previously said the gaps in his powers are an "extraordinary state of affairs", and enabled suspects to lie to investigators, destroy evidence or not provide a record of interview.
Despite the concerns, Victorian Premier Daniel Andrews said IBAC was well resourced and in surplus. And from next year, he said, "funding of IBAC will no longer be a function of budget, competing against all the other priorities that the government has to wrestle with each and every cycle."
RELATED ARTICLE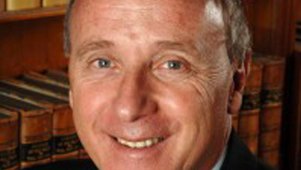 EXCLUSIVE
"Instead it will be part of the parliamentary appropriation, which we believe is an appropriate reform," Mr Andrews said.
Farrah Tomazin is a senior journalist and investigative reporter for The Age, with interests in politics, social justice, and legal affairs.
SOURCE: https://www.smh.com.au/national/anti-corruption-chiefs-warn-of-political-interference-call-for-independent-funding-20191101-p536i1.html#comments
CAAN FACEBOOK:
https://www.facebook.com/Community-Action-Alliance-for-NSW-744190798994541/?ref=aymt_homepage_panel
WEBSITE:
https://caanhousinginequalitywithaussieslockedout.wordpress.com/