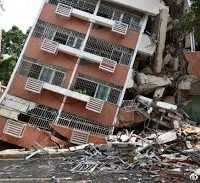 GOOD isn't it? It looks like defective construction is starting to backfire on the perpetrators … and commercial interests will weed out the badies.
Shouldn't it be the developers and the banks that need to solve this?
Apartment defects turns insurance crisis
By Houses and Holes in Australian Property
November 1, 2019 | 6 comments
Via The Australian:
Construction projects worth billions of dollars could grind to a halt as hikes to professional indemnity insurance premiums begin to force building certifiers out of business in what the industry warns is a "national crisis".

One of Queensland's biggest certifiers, GMA Certification Group, declared on Thursday it was "dead in the water" following a rise of 200-300 per cent in professional indemnity premiums.

JMG Building Surveyors chief executive John Massey, who wrote to Scott Morrison in July to warn the construction industry was on the brink of the "collapse", described GMA's imminent closure as "unfathomable".

The crisis was triggered by London's Grenfell tower inferno and a similar firestorm at the Lacrosse apartment building at Melbourne's Docklands in 2014.

Construction defects, which led to the evacuation of three Sydney apartment blocks, also put pressure on the industry.
It's a play book, really. Let it run into outright crisis then demand the tax payer pick up the tab.
Just another mass immigration growth model outrage as the profits are privatised while the costs are socialised.
Meanwhile, goodbye: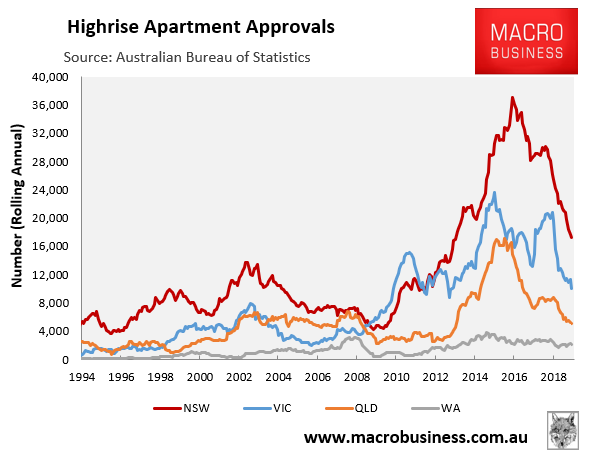 Until the tax payer catches it right in the team.
photo: The Australian
SOURCE: https://www.macrobusiness.com.au/2019/11/apartment-defects-turns-insurance-crisis/
CAAN FACEBOOK:
https://www.facebook.com/Community-Action-Alliance-for-NSW-744190798994541/?ref=aymt_homepage_panel
WEBSITE:
https://caanhousinginequalitywithaussieslockedout.wordpress.com/