The Unconventional Economist lists the SOLUTIONS to the Housing Affordability Crisis for a Whole Cohort of Our People …
WHY not ask the Moronson Government why they are not willing to address these issues for their Australian Constituents?
John Hewson lashes Coalition's FHB subsidy
By Unconventional Economist in Australian Property
October 30, 2019 | 3 comments
Former Liberal leader, John Hewson, has joined the conga-line of analysts lashing the Morrison Government's first home buyer (FHB) deposit guarantee:
A key federal government policy on housing affordability is little more than "an election sop", while piecemeal policy and a lack of forward-thinking are crippling both state and federal responses to the issue, former Liberal leader John Hewson says…

"All they're doing is saying we're giving you lower interest rates or tax cuts. But they're not solving any of these problems," Dr Hewson told Domain on Tuesday.

"You need to get everyone focused on the magnitude of the problem … One of the big weaknesses of government is there have been no outcomes"…

"I used to write about the coming housing crisis back in the '80s, and now we're in that crisis," he said. "It's going to take a couple of decades to reverse it.

"On the financial side of things, most of the schemes just add to the price – the developer benefits from the first-home buyer subsidies at the moment; they just put the price up.

"They have that little scheme that came out a couple of days ago, which is just an election sop"…

Dr Hewson suggested an approach to housing affordability that would take into account increasing supply while also curtailing demand. *
Everybody knows that Scott Morrison's FHB deposit subsidy scheme has absolutely nothing to do with 'housing affordability'.
It's blatant stimulus designed to support Morrison's property lobby mates. Heck, he explicitly admitted as much when he announced the policy in May: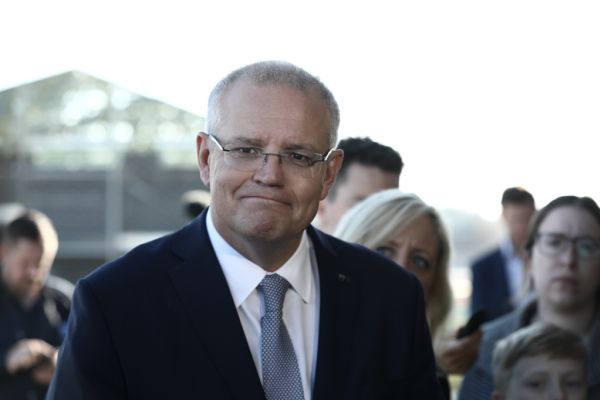 "We want to see more first-home buyers in the market, absolutely, and we don't want to see people's house prices go down" – Prime Minister Scott Morrison, 13 May 2019.
The solutions to Australia's housing affordability woes have not changed, and include:
Normalising Australia's immigration program by returning the permanent intake back to the level that existed before John Howard ramped-up it up in the early-2000s – i.e. below 100,000 from 210,000 currently [reduces demand];
Undertaking tax reforms like unwinding negative gearing and the CGT discount [reduces speculative demand];
Tightening rules and enforcement on foreign ownership [reduces foreign demand];
Extending anti-money laundering rules to real estate gatekeepers [reduces foreign demand];
Banning borrowing into property by SMSFs [reduces speculative demand]; and
Providing the states with incentive payments to:

undertake land-use and planning reforms, as well as provide housing-related infrastructure [boosts supply];
swap stamp duties for land taxes [boosts effective supply];
reform rental tenancy laws to give greater security of tenure [reduces demand for home ownership and reduces rental turnover]; and
force developers to supply housing for lower income earners via inclusionary zoning [boosts supply of affordable rentals].
Nobody is willing to address these issues. Therefore, nothing will change.
SOURCE: https://www.macrobusiness.com.au/2019/10/john-hewson-lashes-coalitions-fhb-subsidy/
CAAN FACEBOOK:
https://www.facebook.com/Community-Action-Alliance-for-NSW-744190798994541/?ref=aymt_homepage_panel
WEBSITE:
https://caanhousinginequalitywithaussieslockedout.wordpress.com/