SADLY … smaller deposits mean bigger interest payments over time.
EXPERTS warn this could drive up property prices …
REMINDER … this policy from the PM who, prior to entering politics, wrote the policy for the deve-loper lobby, the Property Council of Australia …
RELATED ARTICLE: https://caanhousinginequalitywithaussieslockedout.com/2019/10/27/government-unveils-details-of-first-home-buyers-scheme/?fbclid=IwAR1BvrN99fvqt3kaRIxwWWZvaV8tQDfGiRQd59PiPxY9lmsF1T7AtDBpMAM
READ MORE … THEN SHARE!
Coalition's first home buyer bribe will be a scab grab
By Unconventional Economist in Australian Property
October 28, 2019 | 5 comments
A week prior to the Federal Election, Prime Minister Scott Morrison announced a surprise First Home Buyer (FHB) deposit subsidy scheme, which would enable eligible FHBs to purchase a home with only a 5% deposit, for the express purpose of lifting house prices:
"We want to see more first-home buyers in the market, absolutely, and we don't want to see people's house prices go down" – Prime Minister Scott Morrison, 13 May 2019.
Yesterday, the Government unveiled the finer details of the scheme, which is to be limited to 10,000 FHBs annually on a first come, first served, basis:
The Federal Government will offer loan guarantees for eligible buyers on low and middle incomes.
The scheme is aimed at helping up to 10,000 first home buyers enter the market each year…
Speaking on Sky News, Finance Minister Mathias Cormann said price caps for eligible properties will take into account the median house price in capital cities and regional centres.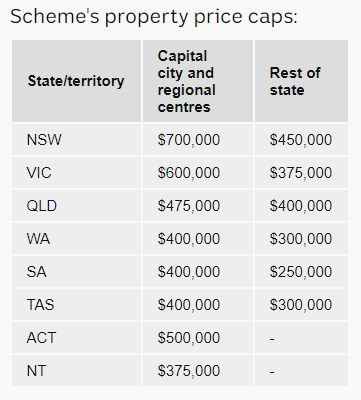 "The price caps are calibrated to take into account median house prices and conditions in respective markets and indeed they are set with reference to the threshold for concessional arrangements for stamp duty in various states," Senator Cormann said.
"There is no specific number of guarantees per jurisdiction it will be on a … first-in, best-dressed basis.
"Ultimately the scheme will be driven by demand, up to 10,000 guarantees a year."
The program will be open to singles with a taxable income up to $125,000 per year and couples earning less than $200,000 per year, and will apply to owner-occupied loans on a principal and interest basis.
Housing Minister Michael Sukkar said only two of the big four banks will be chosen to take part in the scheme, with 50 per cent of all guarantees set aside for smaller lenders.
*It's interesting to note that the price caps pertaining to each capital city is below the current median dwelling value: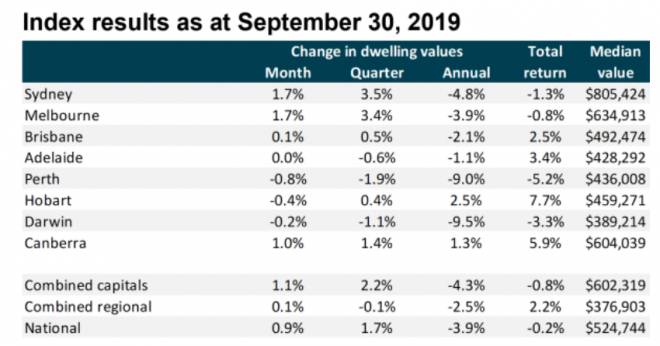 Thus, the Coalition's FHB subsidy is being targeted to lower value properties.
That said, the income caps ($125,000 for a single, $200,000 for a couple) are well above the median Australian household income, which was $88,452 (gross) in 2017-18, according to the ABS:

Given almost any FHB will qualify for the subsidy, and there are only 10,000 places available, this should ensure that the scheme is way over-subscribed.
Therefore, expect the Morrison Government to significantly expand the number of places in the scheme to placate FHBs and prop-up the property market. *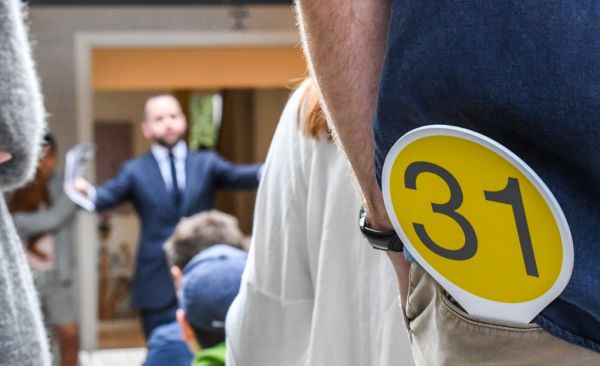 Saving for a deposit. Photo: Peter Rae
SOURCE: https://www.macrobusiness.com.au/2019/10/coalitions-first-home-buyer-bribe-will-be-a-scab-grab/
CAAN FACEBOOK:
https://www.facebook.com/Community-Action-Alliance-for-NSW-744190798994541/?ref=aymt_homepage_panel
WEBSITE:
https://caanhousinginequalitywithaussieslockedout.wordpress.com/