MEANWHILE … the recurring theme of the Morrison government is the inadequacy of its responses to the big problems. Most prominent in the Parliament have been the inadequacies on drought policy and economic reform. Is SCOMO Australia's Prime Minimal?
59% of company directors think economy will worsen
By Unconventional Economist in Australian Economy
October 25, 2019 | 6 comments
Pessimism over the Australian economy has spread to company directors, the overwhelming majority of whom believe the Australian economy will deteriorate next year:
Some 59 per cent of directors expect "weak" economic conditions in Australia over the next 12 months.

The director sentiment index has fallen to its lowest level since late 2016 and only 8 per cent of board members think business conditions will be strong in 2020…

"The Reserve Bank says that the economy should strengthen from here, but for now directors aren't buying it. Rather they see a risk of further deterioration ahead" [AICD chief economist Mark Thirlwell said].

The findings put further pressure on the government to stimulate the economy through more tax cuts and infrastructure spending, as well as pursue tax reforms and deregulation to enhance productivity growth.
They are right, of course.
Household consumption accounts for around 55% of Australia's final demand, with dwelling investment accounting for around 6% and public demand around 25%: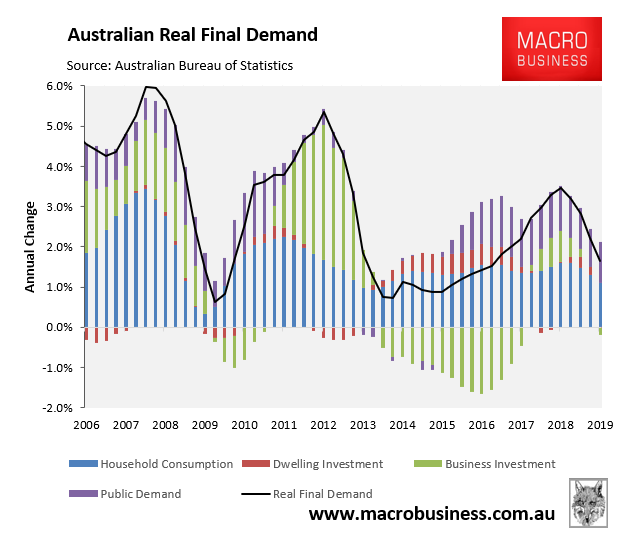 Household consumption is falling fast as consumers tighten their belts amid stagnating incomes: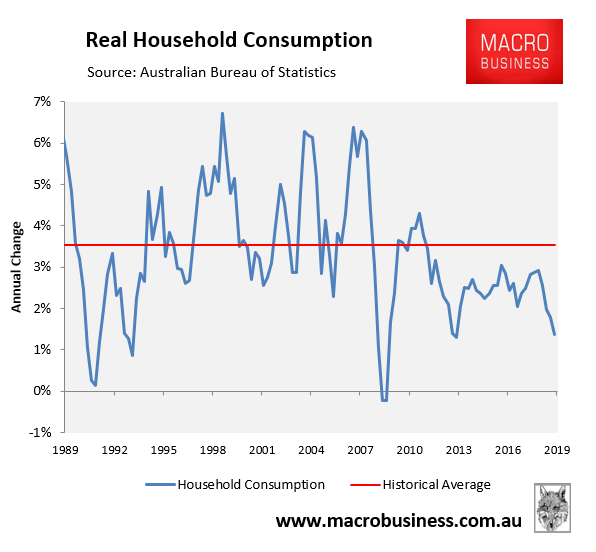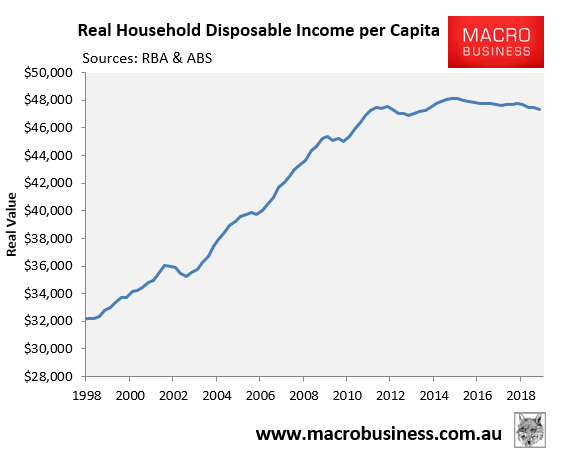 Moreover, the situation would have been much worse had the household savings rate not crashed and household debt risen, thus allowing households to increase their consumption spending as their incomes stagnated: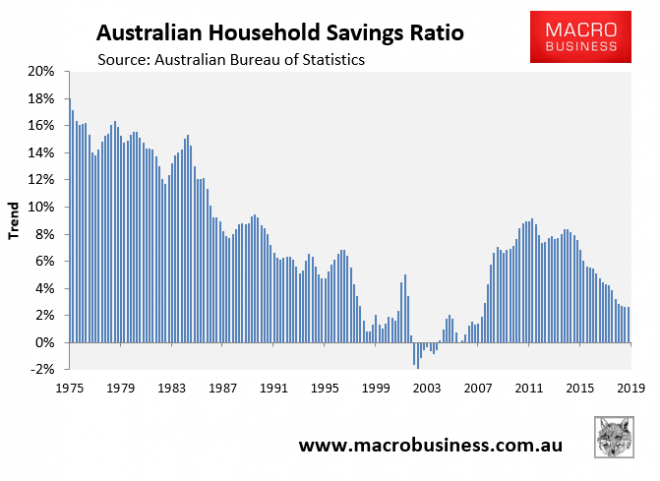 Obviously, the ability (and willingness) of Australian households to continue leveraging up to fund consumption is hitting its limits, which means that consumption spending growth must continue to fall.
Dwelling approvals have also fallen off a cliff, down around one-third from their peak, which points to a heavy construction downturn over coming two years, given the long lead times between approvals and completions: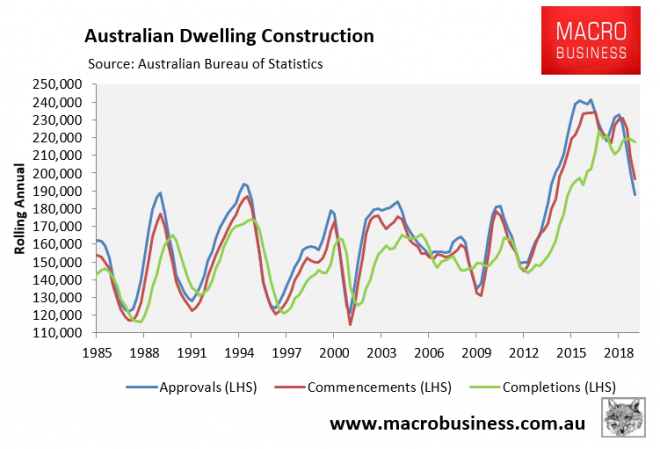 Public demand, which accounted for a whopping 62% of Australia's final demand growth in the 2018-19 financial year, will also fade as the rollouts of the NBN and NDIS move past peak spending: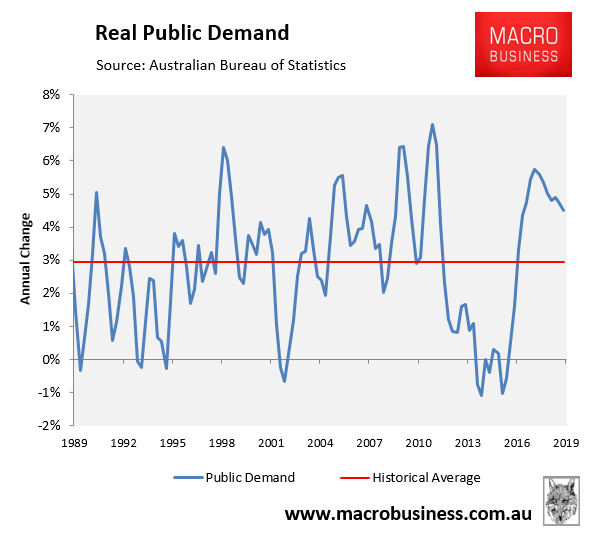 The upshot is that real final domestic demand is likely to keep falling towards 1% over the next year, levels consistent with 2014/15.

 Newcastle Herald: majority of company directors say government infrastructure spending is too low.
SOURCE: https://www.macrobusiness.com.au/2019/10/59-of-company-directors-think-economy-will-worsen/
CAAN FACEBOOK:
https://www.facebook.com/Community-Action-Alliance-for-NSW-744190798994541/?ref=aymt_homepage_panel
WEBSITE:
https://caanhousinginequalitywithaussieslockedout.wordpress.com/